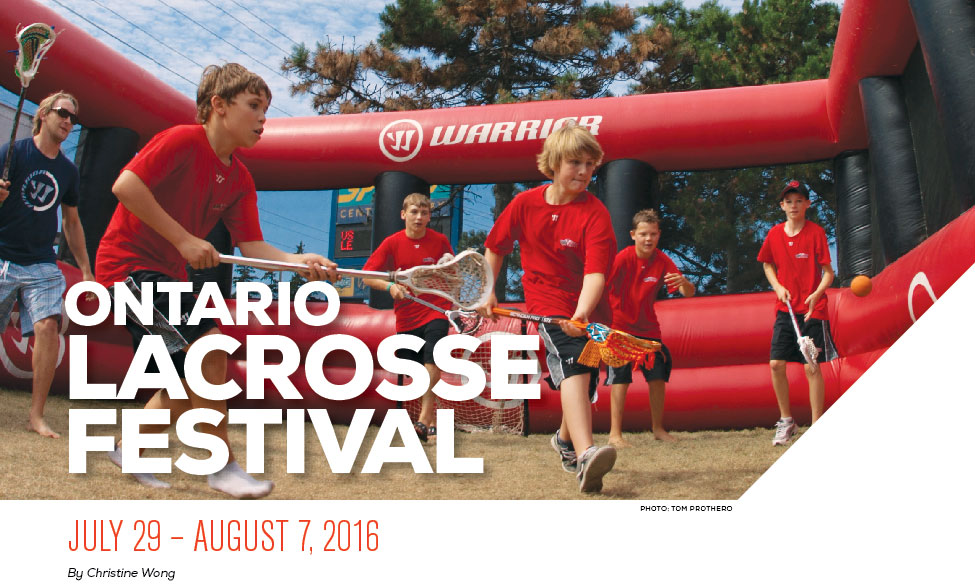 The Event
Lacrosse has been called Canada's first organized sport because it originated with First Nations people. So it's fitting that Iroquois Park Sports Centre in Whitby, Ont., is the main venue for this summer's Ontario Lacrosse Festival (OLF), the world's largest youth lacrosse event.
How big? More than 500 teams of male and female players aged six to 21 compete in front of a total 55,000 spectators over the 10-day tournament. Two national championships and six provincial titles will be decided at the event.
The Impact
The festival had an estimated economic impact of $5.5 million in 2015, up from $1.8 million for its inaugural 2004 event. Those figures are based on the Sports Tourism Economic Assessment Model (STEAM) provided by the Canadian Sport Tourism Alliance and the Conference Board of Canada.
The Data
The OLF conducts attendee surveys throughout the festival. For example, half of those attending are from two-children households, and 27 per cent of attendees have a combined annual household income topping $140,000. This data, and feedback on whether attendees recognize or are already customers of the festival sponsors, is used to help improve the annual event, says OLF marketing director Ron MacSpadyen.
The Big Sell
Besides offering two sponsorship tiers, the OLF runs a Fun Zone where vendors sell their products at the event. About 35 vendors were on-site for the 2015 Fun Zone, including sportswear giant Under Armour.
How did the festival snag Under Armour as both a sponsor and Fun Zone vendor? "Two years ago Under Armour sold more lacrosse equipment in a single day at our festival than it did anywhere in a retail store," MacSpadyen says. "If events deliver ROI, then there's a case for sponsors to be here."
Challenges
Twelve thousand players are expected to compete at the OLF this year, up from just 2,200 in 2004. "That's been challenging just in terms of logistics, and the number of volunteers [required] to run it. It has to be managed growth," MacSpadyen says.