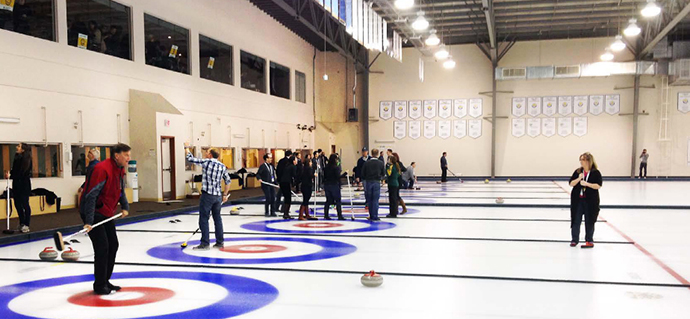 Over the past decade, stakeholders in Edmonton have pushed forward a collective vision to create a sophisticated and flexible athletics facility.
Situated on the University of Alberta's south campus and named for Bruce Saville, an Edmonton businessman and philanthropist, the 350,000-sq-ft. Saville Community Sports Centre hosts everything from international sports competitions and varsity championships to amateur events and community activities.

"In our core sports — basketball, volleyball and gymnastics — we consciously set about to be a strong resource within our community to host recreation leagues as well as competitive and elite programs and events," says Cheryl Harwardt, the Saville Centre's director of operations.
The Saville Centre hosts more than 50 special events and tournaments annually, including the 2014 U15 and U17 Canada Basketball National Championships. In April 2015 it will host the Pan Am Judo Championship – a gathering of more than 30 Pan American countries and 250 competitors and officials.