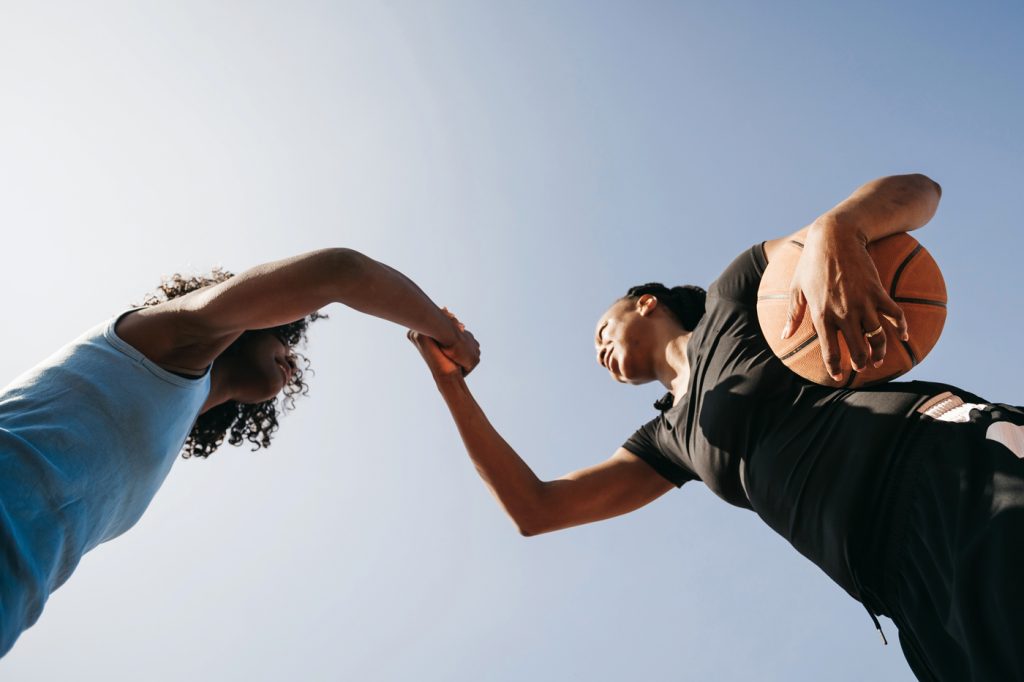 In April, Canada Basketball introduced Unified 2024, a multi-year program designed to lead its equity, diversity and inclusion (EDI) strategy. The organization plans to maximize education and awareness opportunities, establish policies and procedures, ensure balanced representation and diversify its suppliers and partnerships. Its Advisory Council is made up of players, coaches, officials and leaders within the Canadian basketball community. We asked CEO and president MICHAEL BARTLETT about Canada Basketball's EDI plans.
By Wendy Helfenbaum
Tell us about Unified 2024's vision.
I believe firmly that EDI strategies need to be foundational to our entire business. As CEO, I establish and protect culture and vision. And equity through our game, our office and our business and community relationships needs to be paramount. My role is to make sure our employees, partners and stakeholders understand that equity has to be a big part of how we work every day.
Basketball gives itself too quick of a check mark when it comes to its diversity scorecard. Yes, we have a high percentage of diversity among those who are playing and following the game, but there are still access barriers to top quality infrastructure across the country. There are have- and have-not basketball communities when it comes to accessing safe, top-quality courts. With our officiating, coaching, administrative and executive pipelines, we need to take action and introduce more diversity to those aspects of the game.
Before forming the Advisory Council, you surveyed 300 players, coaches, staff, provincial and territorial sport organizations and officials. What challenges and opportunities did you discover?
We're not working with a perfect system, so you have to target those imperfections and hold yourself accountable. We're looking at a program called First Whistle, which would subsidize the training that BIPOC youth need to get their first job in officiating. We're looking at subsidizing the cost of NCCP certification (National Coaching Certification Program) for basketball, so more BIPOC youth can get their first job coaching.
It's one thing to recruit for more diversity, but you have to remove the barriers in the system: Sometimes, those jobs don't land in front of the right eyes. We've rewritten our descriptions. There aren't many jobs in sports and entertainment, so why say 'must have five years of experience in sports and entertainment,' which creates a barrier for someone who might have a transferable skill set in a different role or sector?
Tell us about the Canada Basketball Foundation grants that will support BIPOC youth and organizations.
There are community organizations on the ground doing amazing work already, and the best thing we can do is take on some of the responsibility, deliver programming ourselves and contribute to others doing great work in the space. Our grants are intended to support grassroots organizations that focus on igniting diversity through basketball—in coaching, officiating, gender equity issues and opportunities for LGBTQ and Indigenous youth to learn and play.
What are you looking forward to developing from this EDI strategy?
I'm most excited about actually making investments, hiring decisions, launching programs and being back in the community demonstrating, not talking. We're really linking arms on this across the organization. Everybody is committed to coming up with action steps.
---
MICHAEL BARTLETT'S TIPS FOR GETTING YOUR EDI STRATEGY OFF THE GROUND
Self-awareness:
"Ask yourself and your key stakeholders tough questions to learn the tough truths: Where are the gaps that you don't see? You have to… ask somebody else for their opinion to identify what's in that blind spot, or else you can't do anything about it."
Create a diverse Advisory Council:
"Bring in people who don't necessarily have a relationship with your organization, who won't be afraid to call out a truth. Having a mix of people holds the entire process accountable and brings unique perspectives and voices."
Find the right partners:
"Collaboration culture is winning culture. EDI has nothing to do with a medal around the neck, but it has everything to do with making the world better through basketball."