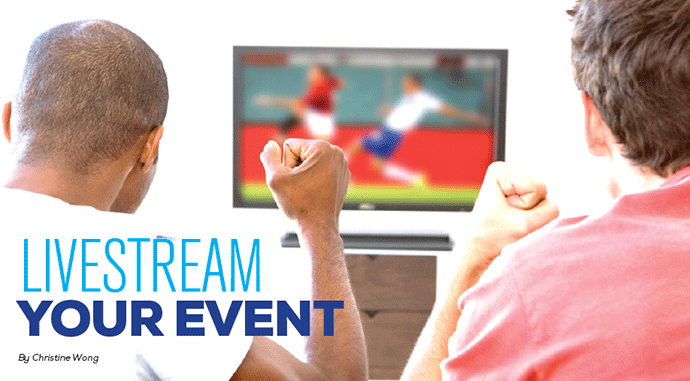 When organizers of the British Columbia High School Track & Field Championships decided to livestream the event on a new website called AthleticsCanada.tv, they had no idea whether anyone would tune in to watch.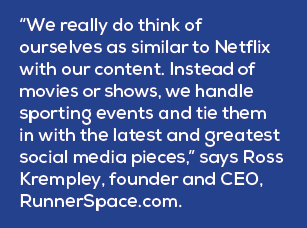 They posted a link to AthleticsCanada.tv's livestream on their own site, BCschoolsports.ca, and hoped for the best. The suspense ended on the second day of the June competition. Overwhelmed when more than 10,000 people visited it at once, BCschoolsports.ca crashed.

"But it was a nice problem to have," laughs Andrew Lenton, commissioner of the B.C. High School Track & Field Commission.

AthleticsCanada.tv racked up over 40,000 unique views when it livestreamed the Ontario high school track and field championships (also in June). Those numbers suggest there's a viable viewing audience for amateur sports that don't get TV coverage like the pro leagues.

"You've got elite competitions but also people who just run to keep in shape, so athletics is a far reaching sport. This is a way to connect that entire community together," says Mathieu Gentes, director of public relations and corporate services at Athletics Canada, the governing body for track and field, cross country, race walking and road racing events in Canada.

Athletics Canada launched the site in May as an online platform to livestream athletic and para-athletic events at the high school, provincial, national and international levels. The Canadian Track and Field Championships, Scotiabank's Ottawa and Calgary marathons, and the Panamerican Junior Athletics Championships in Edmonton have all been livestreamed on the website.
To handle all aspects of filming and streaming the events on the site, Athletics Canada has hired a technical team from RunnerSpace.com. Based in Eugene, Oregon, RunnerSpace.com began eight years ago as a social media network for runners. Once broadband Internet service expanded, it started livestreaming competitions around the world.

Viewers can watch livestreamed events on AthleticsCanada.tv for free but have to sign up for a RunnerSpace.com "+Plus" subscription to view archived content. While Athletics Canada eventually plans to attract some advertising dollars and start putting ads into pre-rolls or run commercials on the site, it's focused on building up a base of viewers and content during the first year, says Gentes.
Although AthleticsCanada.tv has no official sponsors of its own yet, its livestreams are already adding value for companies that sponsor the events it carries.

While Lenton says he looks forward to livestreaming more competitions on  AthleticsCanada.tv, he'll be better prepared next time for the extra traffic it could send to BCschoolsports.ca. Says Lenton: "We have to do a significant upgrade to our site."