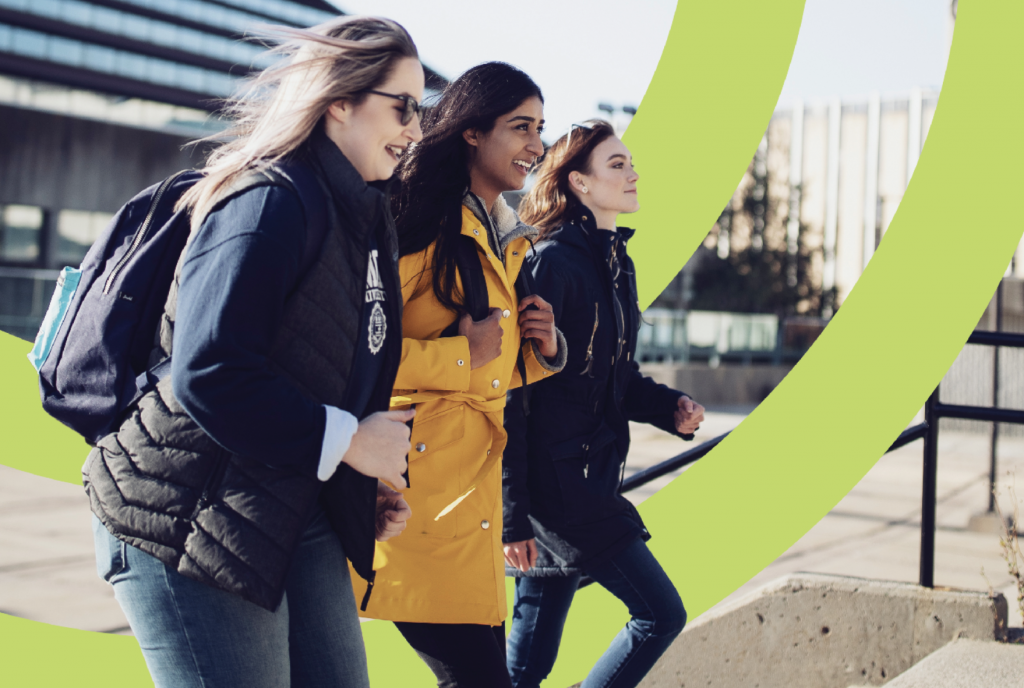 By Angela Kryhul
Everything at your fingertips
Event planners are used to juggling dozens of touchpoints, but when booking on campus there's typically just one point of contact for the entire experience. Meeting, event and conference services departments handle everything from renting swimming pools and basketball courts to booking classrooms, lecture halls, security services and catering. "We help you every step of the way with all of the vendors on campus, as well as our external partners," says Elyse Helder, sales and marketing manager, event services, at Queen's University in Kingston, Ont.
Amazing Spaces
Institutions continually invest in their infrastructure. For Brock University, a legacy of hosting the 2022 Niagara Canada Summer Games are new diving springboards at the Eleanor Misener Aquatic Centre. Aside from athletic facilities, several schools across the country are fostering safe and welcoming Indigenous spaces. Construction begins this year on the First Peoples' Gathering House on Simon Fraser University's Burnaby campus, featuring a large ceremonial hall for hosting special events, says Shannon De Groot, director, meeting, event and conference services.
Budget-Friendly Accommodations
Most post-secondary campuses offer their residences for overnight guests from May to August. Last fall, Queen's main campus opened the new Albert Street Residence with space for 324 overnight guests, making it one of Kingston's largest summertime accommodation providers, says Helder.
Campus Security
Campus security is typically the first to respond to on-site incidents, such as sports injuries. It's one reason why planners should meet with the campus protective services department prior to their event, says Keon Sproule, operations manager, department of protective services at the University of Saskatchewan in Saskatoon. For sporting events attended by the public, Sproule notes that the ratio of security personnel to spectators should be at least one per 500 guests. Like many schools, the university has an app that the public can download, which offers safety tips as well as campus emergency contact information.
Invest in Student Success
Conference services departments at Queen's and at Memorial University in St. John's follow a not-for-profit model with revenues reinvested to benefit students. "Our revenues go back to the student life experience, which can include everything from programming and bursaries to wellness support services," explains Jennifer Pete, director, business development and communications, housing and ancillary services at Queen's.
---
Friends for Life Bike Rally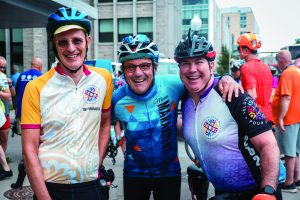 THE EVENT

The Friends For Life Bike Rally is an annual, week-long Toronto to Montreal cycling event that raises money for PWA (Toronto People With AIDS Foundation), Trellis HIV & Community Care and AIDS Community Care Montreal. The trip between the two cities includes an overnight stop at the Queen's campus in Kingston, Ont., for riders, crew and volunteers, says Emma-Cole McCubbin, development officer, events, PWA.

THE CAMPUS EXPERIENCE

"We had one centralized contact person [at Queen's]. They helped with registration so that our riders got their keys and settled into their rooms. They also hosted us for lunch and then breakfast in the morning. A unique thing about our event is the number of vans, SUVs and large trucks we have. [Queen's] facilitated parking for us on-site. Our riders also have very expensive bikes that need to be secured overnight, so [Queen's] made sure we had security for that," McCubbin says.
"A highlight for everyone is to stay [overnight] on campus. Our riders are used to camping [during the rally], so it's nice to have a warm shower," says McCubbin. "It's also kind of a novelty and really fun if it's been a while since any of our riders have stayed in a student dorm."
TAP INTO THE EXPERTS
Jordan Wright, director of operations, conference services and events at Memorial University, tells how his team facilitates connections with subject matter experts.
Can the university provide speakers or other resources for sport groups planning educational events?
Universities have great networks. Even if you don't know what you're looking for or what's possible, it never hurts to ask. Last year we hosted the Senior Women Academic Administrators of Canada conference. They wanted someone who could speak to wellness and being physically and mentally active. We suggested a faculty member in our School of Human Kinetics and Recreation as a keynote speaker.
What is Yaffle and how do planners use it?
A planner can use our online Yaffle tool to find an expert, whether at the university or in the community. You can also use Yaffle to find out the types of research we're doing here.


Published April, 2023