Some sports fans have missed live events every single day and can't wait to return to arenas and stadiums for the first time since the pandemic began. Others are not so sure, not so quick and not so ready. Four league and venue executives talk about how attendee expectations have evolved over the past two years and the challenge of filling their venues through 2022 and beyond.
By Cindy McGlynn
---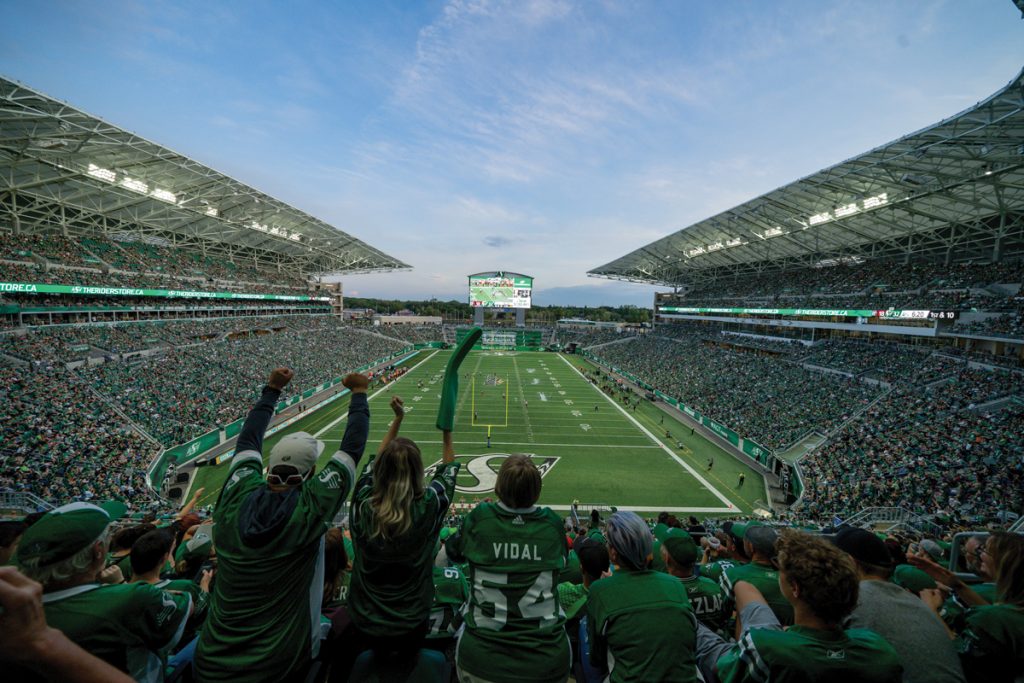 Saskatchewan Roughriders
Ticket sales are strong at Regina's Mosaic Stadium and today's fans are hungry for hands-on experience, says Anthony Partipilo, chief brand officer at Saskatchewan Roughrider Football Club. The outdoor venue has been the Riders' new home since 2017 and is slated to host the 2022 Grey Cup.
"The demand for pre-game, post-game and on-field experiences to levels at, or above, pre-pandemic levels is high," says Partipilo. "We have [started] community engagement activities … and are ramping up more every month."
While heightened, fan expectations for in-game entertainment, such as music and half-time features, haven't really changed, says Partipilo, but elevated on-site sanitary protocols are now expected by everyone: "Those higher standards will remain the expected standards moving forward."
Fans are responding. "We expect our 2022 attendance numbers to be very close to what they were pre-pandemic," says Partipilo.
"We recognize that there remains a small percentage of fans who will wait to see that it's safe to return to crowded spaces and provided we have a few months of normal activities, we could potentially exceed pre-pandemic levels of attendance given the huge pent-up demand."
---
National Lacrosse League
Pre-pandemic, the National Lacrosse League (NLL) was experiencing rapid growth with nearly a million total ticket sales in 2018/19, a 28% increase over the previous season. Jessica Berman, NLL deputy commissioner and executive vice-president, business affairs, is optimistic that her league will be back to these attendance levels by 2023. The main challenge, Berman says, is the feeling of uncertainty the pandemic has created. People may feel they should wait a little longer before attending mass events, or are concerned events may be cancelled. Berman says fans love lacrosse's value offering—safe, secure, affordable and fun entertainment—and many are quickly returning.
The league increased fan engagement considerably during the pandemic, growing its online audience by posting frequent and engaging content. Berman says that, and newly-inked streaming deals with TSN and ESPN+/ESPN for 2022 and into the future, are critical for the league's continued growth.
But in-person clinics are the gold standard of lacrosse engagement and Berman says they will be instrumental to enticing fans back. "We are now just starting to get back to that type of engagement across North America. It was before, and will be again, key to our success."
---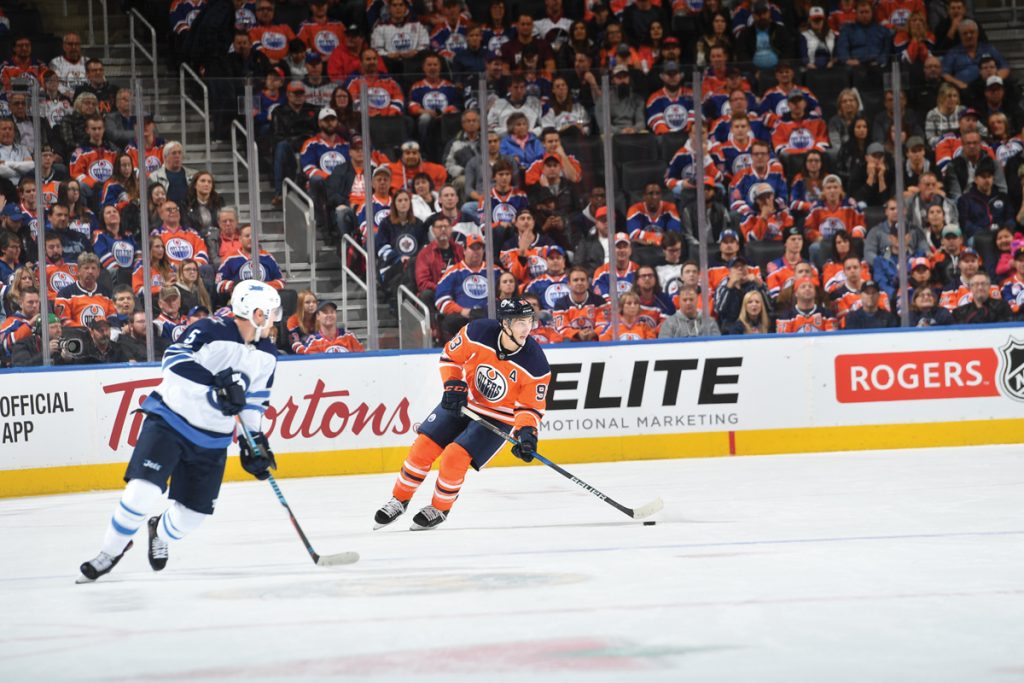 Oilers Entertainment Group
After hosting hundreds of hockey players during the pandemic as an NHL Hub City and host of the 2021 IIHF World Junior Championship, Edmonton's Rogers Place and ICE District can confidently demonstrate their readiness to fans, says venue president and COO Stuart Ballantyne.
"We've had to morph a number of times as an organization and deal with COVID restrictions from different leagues, different federations and international sporting bodies, so we are well versed on getting the arena ready to host in a COVID situation.
"The reality is the fans are coming back," says Ballantyne, adding that communication is the key to making fans feel comfortable. "Everybody's kind of on a different journey and they need to make sure that they feel safe to come and enjoy the hockey game."
His organization uses direct email, in-venue digital platforms and interviews with media to let fans know what to expect.
Ballantyne adds that the economic fallout from the pandemic affects ticket sales too, but today's higher oil prices mean economic rebound in Alberta.
"This team was used to having full sellouts, but that's as much economic-based as it is pandemic-based, and we're starting to see that recovery in the province of Alberta."
---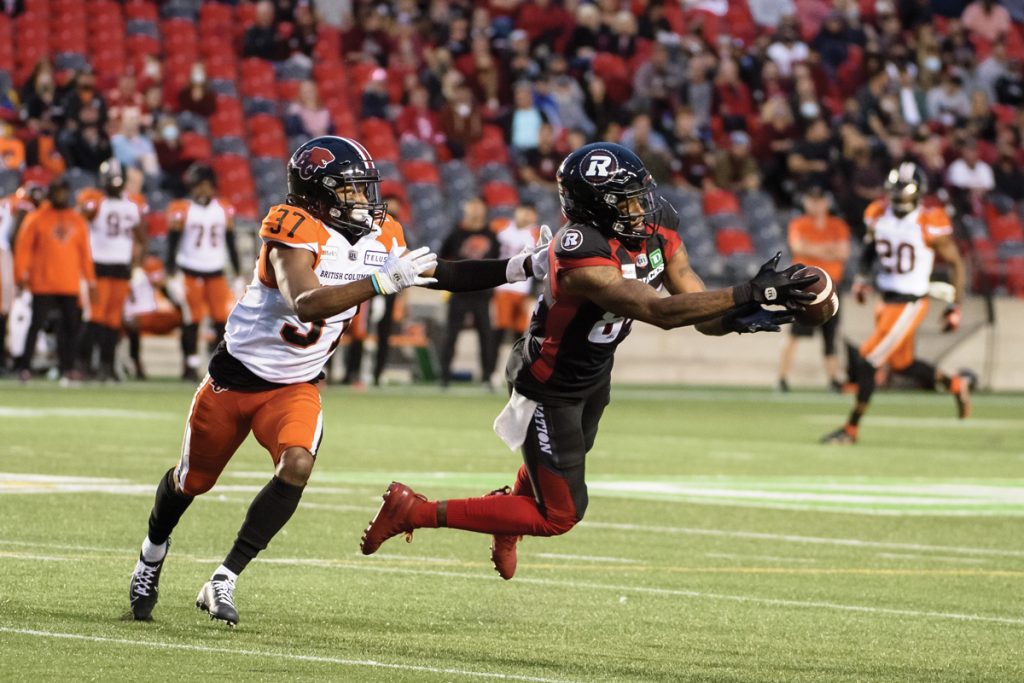 Ottawa Sports and Entertainment Group
After two years of strict COVID protocols in Ontario, Mark Goudie, president and CEO of Ottawa Sports and Entertainment Group (OSEG), says fans are returning to TD Place and Lansdowne Live, but they're cautious. One-off events fill quickly and die-hard fans are back, but casual fans need more incentive.
"Inertia is a really big problem for live sports particularly. TV coverage is awesome. You don't need to leave your house and the beer is cheap," says Goudie.
It's different for each OSEG team, but generally, Goudie says attendance should return to 2019 levels by 2024.
Great in-game experiences are key to attracting fans, and popular post-game field visits at Ottawa Redblacks games—where sometimes thousands of fans meet players and learn cheers—will return. "Fans go home happy after the game because of something extra that we did, and we can't wait to get back to that," says Goudie.
Social media, direct email and on-site messaging keep fans informed, but Goudie says confident, well-trained events staff across the board—from parking to ticket takers to concession staff—are the key to great communication and excellent fan experiences.
"Our secret sauce here at Ottawa TD Place has always been our guest services."
---
Originally published in the ADRENALIN Spring 2022 issue.