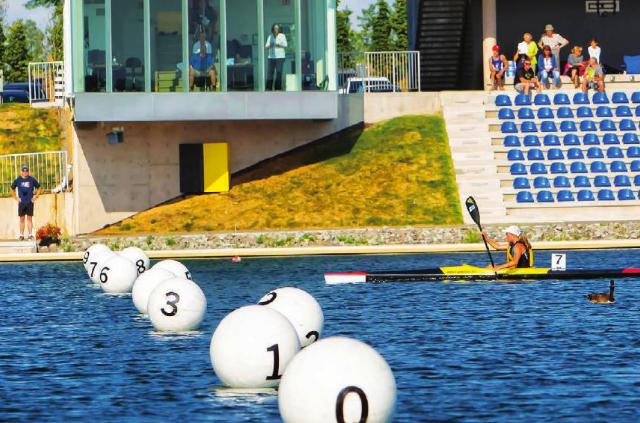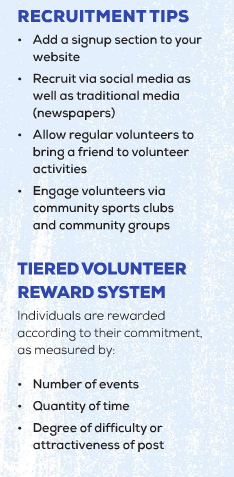 Only a few short hours spent at the Welland International Flatwater Centre (WIFC) is all it takes to know that volunteerism is alive in the City of Welland, Ont.
Executive director, Stephen Fischer, believes Welland has a particularly vibrant approach to volunteerism due to the city's strong European heritage: "The Spanish, Hungarian, French, Portuguese and Italian communities connect especially to international events where they can see their flags and cheer for their home countries."
Prior to hosting the Canoe Niagara 2013 World Championships, Fischer and his team sought to boost their pool of 60 volunteers via radio and local print advertising as well as less traditional means such as Bring a Friend campaigns and Facebook posts.
Their efforts paid off in spades as today the WIFC has an ongoing pool of 300 active volunteers. The centre's sophisticated Web portal system allows recruits to read about various volunteer positions prior to specifying their interests and availability on the application form.

This 300-strong group of volunteers is most certainly a contributing factor to the WIFC's successful track record of winning bids for national and international events. The WIFC hosted the 2014 Canadian National Dragon Boat Racing Championships and will host the 2015 World Dragon Boat Racing Championships. It will also be a venue for the 2015 Pan American Games Canoe Kayak Sprint Competition.
Fischer suggests that the number one recruitment device is professionalism – the more professional the event, the more people will want to be a part of the next one. This creates a human legacy of sorts, which carries over from event to event, and across generations, too. One trend that Fischer and his team are noticing at the WIFC is that families like to volunteer together. Often, the kids will then continue to volunteer long after the event is over.