How Moncton and Halifax laid the groundwork to co-host the World Juniors
By Allan Lynch
The world's best under-20 hockey players are coming to the Maritimes to compete in the 2023 IIHF World Junior Championship.
The sudden switch of location for the championship from Russia to Canada is the result of world events, serendipity and geography. The February 2022 invasion of Ukraine necessitated a search for replacement hosts for the event, which had been scheduled for two Russian cities. The timeline was tight, with four sets of Canadian cities bidding to co-host. In May, Moncton, N.B., and Halifax, N.S., were named the host group.
"Fortunately, back in 2019 we [Halifax and Moncton] started a bid exploration process," says Mike MacSween, senior event advisor with Events Nova Scotia.
The process was spurred by the 2018 opening of Moncton's 8,800-seat Avenir Centre. "We were looking at the possibility of bidding on the World Juniors sometime over the next decade. We didn't anticipate having this opportunity in 2022, but with the decision made in the spring to award the hosting of the World Juniors to Canada, our bid exploration committee came back very quickly. We put together the pieces with the benefit of having done exploration work already."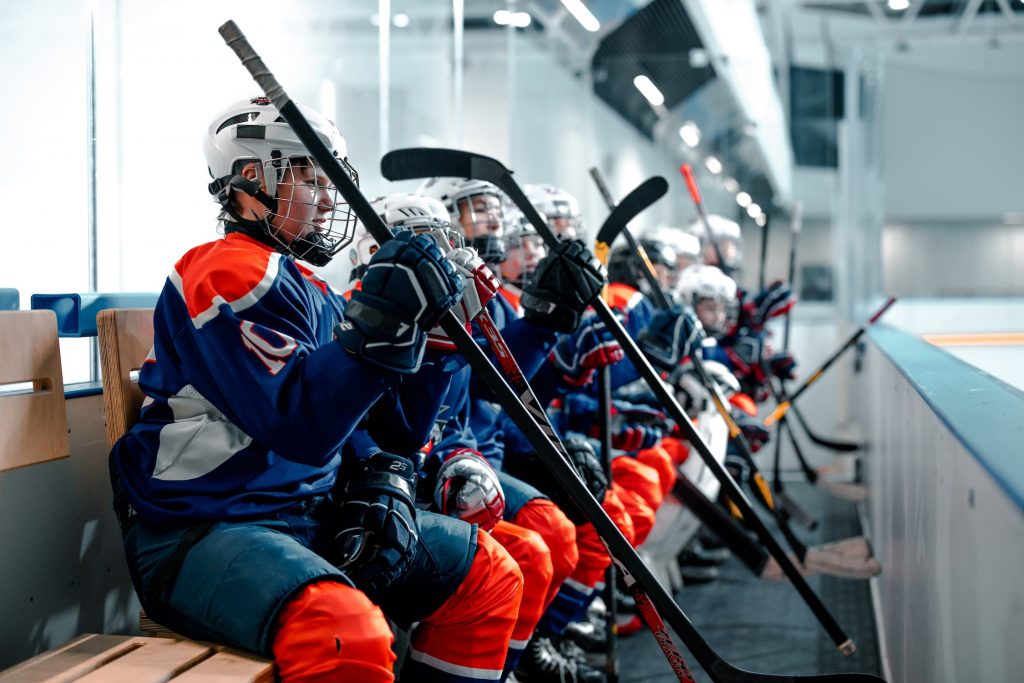 Shane Porter, manager of venues for the City of Moncton, says, "For years, there's been a lot of local media play pitting Moncton and Halifax against each other for events, but behind the scenes we meet regularly with colleagues from other cities in New Brunswick and Atlantic Canada to compare notes and work together when possible."
Porter believes geography helped since it's only a two-and-a-half hour drive between the two cities, which is good for both players and fans. "It also helped that both cities have a history of collaborating on events," Porter says. "Moncton recently co-hosted an international soccer event with Charlottetown, PEI, [a 45-minute drive away] and Halifax and Sydney, N.S. hosted the 2003 World Juniors."
MacSween and Porter also agree that being strong hockey cities, with well-supported local teams like the Moncton Wildcats and Halifax Mooseheads, provides a fan base for ticket sales.
Targeting those teams' season-ticket holders is one element in marketing event tickets. Other opportunities come from tapping Hockey Canada's extensive fan base and resources. Porter describes the 50,000 applicants for Hockey Canada's priority draw (wherein fans register for first access to ticket packages) "inspiring. It's a pretty good indication that there's a lot of interest" in the World Juniors, he says.
They will also work with the hockey associations in both provinces and then release tickets to the public. MacSween doesn't anticipate any challenges in selling tickets after that.
Size might seem an issue when competing against larger cities with bigger facilities, but MacSween adds after hosting events like the 2015 FIFA Women's World Cup and 2019 Memorial Cup, "we understand the value proposition of coming to the Maritimes. We've got a great sport hosting history in the province and throughout the Maritimes that gives us a leg up. Organizations, like Hockey Canada, recognize that as much as we have smaller populations, we do have people who come out to sports and support events in a big way and are proud of the opportunity to host this type of a tournament. We do not have the population and stadium size (of other cities) but we have fans who are really excited about this."
Given the number of co-hosting bids for the 2023 World Juniors, MacSween does see a trend for Canadian destinations to work together to co-host future sport events.
"It depends on the nature of the event, if it requires [co-hosting] or whether [co-hosting] will strengthen the bid. We recognize the size and scope of the communities in our provinces … but we don't have the population of Western or Central Canada, so I think as the opportunities arise … we look at the strategic advantages or opportunities to work together," MacSween says. "I think you'll see more of this as we go forward."
The 2023 IIHF World Junior Championship will host 10 countries, competing December 26, 2022 to January 5, 2023 at Scotiabank Centre in Halifax and Avenir Centre in Moncton.
Published October 2022