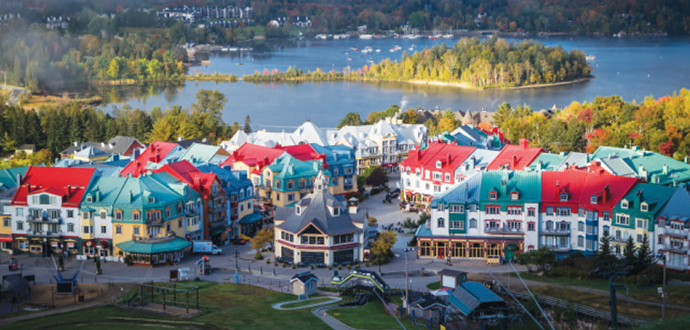 When the name Mont-Tremblant comes up, you probably think of swooshing down slopes, n'est-ce pas? But this Quebec resort town has so much more to offer.

"Mont-Tremblant has everything in terms of entertainment, sports facilities… we have trails for hiking, cycling and more," says Julie Marchildon, marketing coordinator for Tourisme Mont-Tremblant. "It's a busy, active place to be."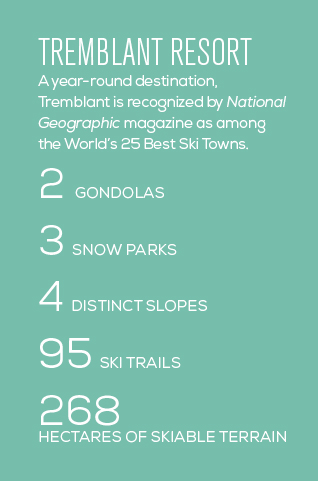 The region is home to triathlon training facilities including a marked swimming course on Lake Tremblant, as well as cycling and running courses. Opening soon is a semi-Olympic pool with training lanes.

For non-triathletes, there are many other facilities to choose from including Parcours Wheeler, a nature-based exercise circuit, hiking trails, the Mont-Tremblant National Park, golf courses and yes, ski centres including Tremblant Resort and Ski de Fond Mont-Tremblant. The newest addition? Ziptrek Ecotours – guided tours in the trees and a five-zipline series, three of which are more than one kilometre long, Marchildon says.
The area boasts 75 restaurants, as well as 1,900 guestroom accommodations ranging from hotels to fully-equipped condominiums. Airport service is provided by nearby Mont-Tremblant International Airport, as well as Montreal's Pierre Elliot Trudeau International Airport, about a 90-minute drive away.  
DIABLE VIA FERRATA
Via Ferrata, Italian for "iron roads," is a climbing experience hugely popular in Europe. At Mont-Tremblant National Park, a series of iron steps and handles have been driven into the challenging Vache Noir rock wall. As they make the 200-metre ascent, climbers stay securely hooked to a steel cable that runs the length of the cliff.
MAKE THE MOST OF DOWNTIME
Paint ball, dogsledding, snowshoeing, ice climbing and rafting are just some of the available activities. Try your luck at Casino de Mont-Tremblant, or visit a local gallery such as Galerie 806, specializing in Canadian, regional and international artists.
All season adventure
Rafting, Rock climbing, Golf, Watersports, Paintball, Biking, Skiing, Snowboarding, Ice climbing, Snowshoeing, Dog sledding.