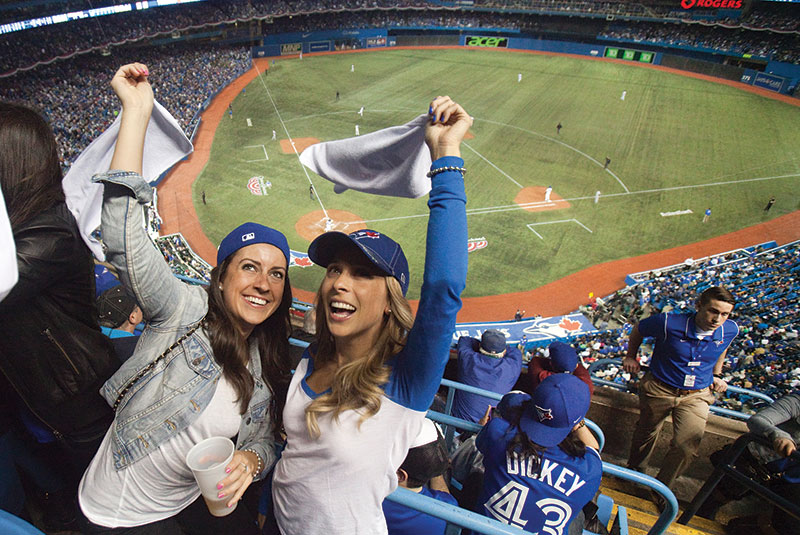 Last fall, as the Toronto Blue Jays roared towards the post-season, there was one moment that best illustrated fan excitement: On October 16, the Jays overtook the Toronto Maple Leafs as Twitter's most-followed Canadian sports franchise.

"Clearly the Blue Jays fan base is not regional, it's national and in fact it's gone international," says Anthony Partipilo, vice-president, marketing and merchandising, Toronto Blue Jays. But how do you build, and keep, that passionate fan base?
It's a burning question for sports organizations today. "Fans are the bedrock," says Nathalie Davis, production manager at Chicago-based Q1 Productions, which manages the annual Sports Fan Engagement Conference. "You have to listen to them, interact with them, make them feel connected. Because, at the end of the day, they're bringing in the revenue."
Connecting with fans has never been easier. The digital revolution has erased many barriers, says Brian Clapp, director of content at WorkInSports.com, so there's global growth potential:
"You don't have to be at the game… you can be in Europe and still be living the life of a local fan."
Nevertheless, engagement is an ongoing challenge. First, fans today are less loyal and notoriously fond of cocooning at home—leagues like the NFL have battled declining attendance for years. And, Clapp says, many teams don't fully understand the power of social media.
So, how do you keep fans engaged? Industry insiders say it requires continual effort on multiple fronts. Here's a rundown of some of the innovative strategies out there today.
Segment your messaging
The conventional wisdom has been that if you're marketing sports, then you're marketing to men, says Clapp of WorkInSports.com.
But that's changing. "Organizations are doing a better job of segmenting their audience," he says, noting that teams are better able to craft specific messages towards male fans, young people, and women.The Dallas Cowboys, for example, recently launched the marketing platform fivepointsblue.com in an effort to improve the conversation with female fans, who make up 49 per cent of the team's fan base, says Q1 Production's Davis. That makes sense, adds Clapp, noting that market research shows female fans want deeper content and more player stories.
Have fun with social media
Quirky approaches can attract young fans to your brand. Lenovo—the official laptop, notebook, desktop and workstation sponsor of the NFL—relies heavily on humour in its digital marketing. Lenovo collaborated with The Onion to create a series of NFL fantasy football YouTube videos featuring the playful tagline: "Owner's Box – Brought to you by Lenovo. You need a computer to play fantasy football. Might as well be this one." More recently, Lenovo had a hit video campaign featuring the fictional Fantasy Online College, and starring comedian J.B. Smoove and NFL player Odell Beckham Jr. "We're really not about being uptight," says Milanka Muecke, director of public relations for Lenovo USA. "We just want to be perceived as young, as a brand who is doing more."
The Atlanta Hawks recently partnered with Tinder to sponsor a "Swipe Right Night." The unique event—which encouraged fans to use the dating app—gained national media attention, trended online and spawned countless flirty fan posts.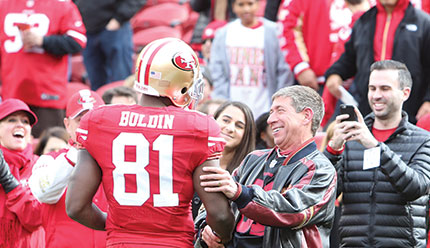 Wired stadiums
Worried about dropping attendance—especially among millennials who are tempted to watch the game from home—stadiums throughout North America are busy upgrading their technology to include all sorts of nifty service enhancements. Levi's Stadium—home of the NFL's San Francisco 49ers, and host of the Super Bowl 50 in February 2016—offers free Wi-Fi as well as a stadium app that lets fans access special merchandise offers, seat upgrades, Bluetooth wayfinding and multiple-angle replays. Attendees can even order meals and beer from stadium vendors and have it delivered right to their seats. Fantasy enthusiasts can also check out the Yahoo fantasy football lounge.
New modes of giving back: MLSE Launchpad
MLSE LaunchPad—a partnership of Maple Leaf Sports & Entertainment, Toronto Community Housing and the City of Toronto—is scheduled to open next year in a redeveloped 42,000-sq.-ft. building in downtown Toronto. The facility will feature a multi-purpose gymnasium, classrooms and a teaching kitchen, and programming will promote social change by focussing on four pillars with sport at the core: healthy body; healthy mind; ready for school; ready for work.
"We believe wholly that the end-benefit from a fan and employee engagement is much greater because now our fans can come and work in the facility… it becomes a living, breathing engagement exercise," says Mike Bartlett, MLSE's senior director of corporate responsibility, and executive director of the MLSE Foundation.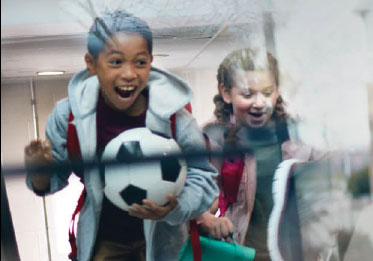 In the works
Wearable technology
Vince Mammoliti, director of digital transformation at Cisco, says they're working on smaller cameras for virtual reality that won't impede athletes, and smart 3D stadium glasses that provide stats for any player that fans happen to look at. Cisco is also developing personalized smartphone features that blend analytics and behaviour.
Facial recognition
"Teams would be able to see how fans are responding to certain aspects of the game experience and maybe  how they're responding to some of the promotions," suggests Davis of Q1 Productions.
Enlist athletes
Fans love the idea of having access to players. And with social media, Clapp says, the old gatekeepers—publicists, newspaper reporters, etc.—are gone. New engagement strategies here include:
Experience rewards: Last year, the Toronto Blue Jays launched the "My Blue Jays"
program, which features once-in-a-lifetime experiences. Fans love the interaction, says the Blue Jays' Partipilo. "Going down for a batting practice visit, on the field to have your picture taken, meeting players. This year we're going to amp it up."
Virtual reality: While still in its infancy, Q1 Productions' Davis says virtual reality is "another tool teams can use to engage with their fans and to make them really feel like they're at the game." Clapp at WorkInSports.com calls virtual reality a game-changer: "Maybe you can get a virtual reality view from your seat… or get a tour of the locker room as the players are getting ready."
Athlete-developed content: The Players' Tribune is a new digital platform from Derek Jeter and partners, including AOL and Sirius/XM. The site offers direct perspective from the pros—like José Bautista's passionate take on the challenges facing Latin American players. Says Clapp, "These are really powerful stories that connect with the audience and build that bond."