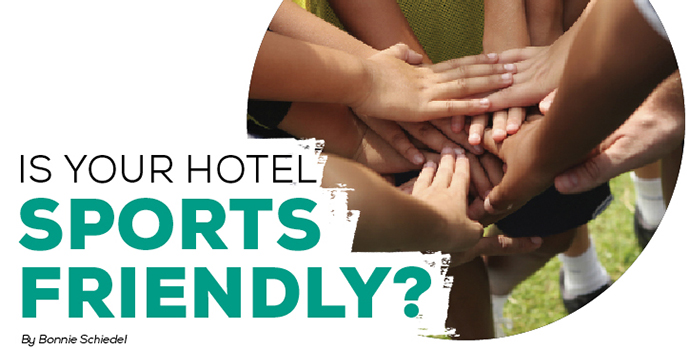 Pro teams are the rock stars of the sports world and, like their musician counterparts, often make unusual demands of their hotel hosts while on the road — whether it's for a specific flavour of hydration drink, or quirkier requests such as pickle juice for the Houston Texans.
Fortunately, hosting pro and amateur sports teams isn't quite as demanding for most Canadian hoteliers.
Making accommodations attractive to sports teams is a definite area of interest, says Eric Barber, senior director, national sales, at Toronto-based Realstar Hospitality, whose properties include Days Inn and Motel 6. "We're pretty engaged, working with sports facilities, national associations, at the provincial level and at the local level," he says. "It's probably a couple million dollars in revenue annually for the [Days Inn] brand."
So what's the main driver for teams when choosing hotel accommodations? "Team bookings are price-sensitive," Barber says. "For most teams, it's important to get four or five people in a room. You can do that with two queen beds and a sofa bed or rollaway."
Athletes need a place to hang out between games, so it's a good idea to offer groups a hospitality room where everyone can socialize, order pizza and play video games. Gathering rambunctious teams in one designated room also helps to contain the noise, in consideration of other hotel guests.
Barber says that a storage room for equipment (preferably well ventilated), and complimentary hot breakfasts are also big winners with teams looking to book a block of rooms.
And yes, the details do matter, Barber adds: "We make sure rooms are stocked with lots of extra soap, towels, shampoo and toilet paper."