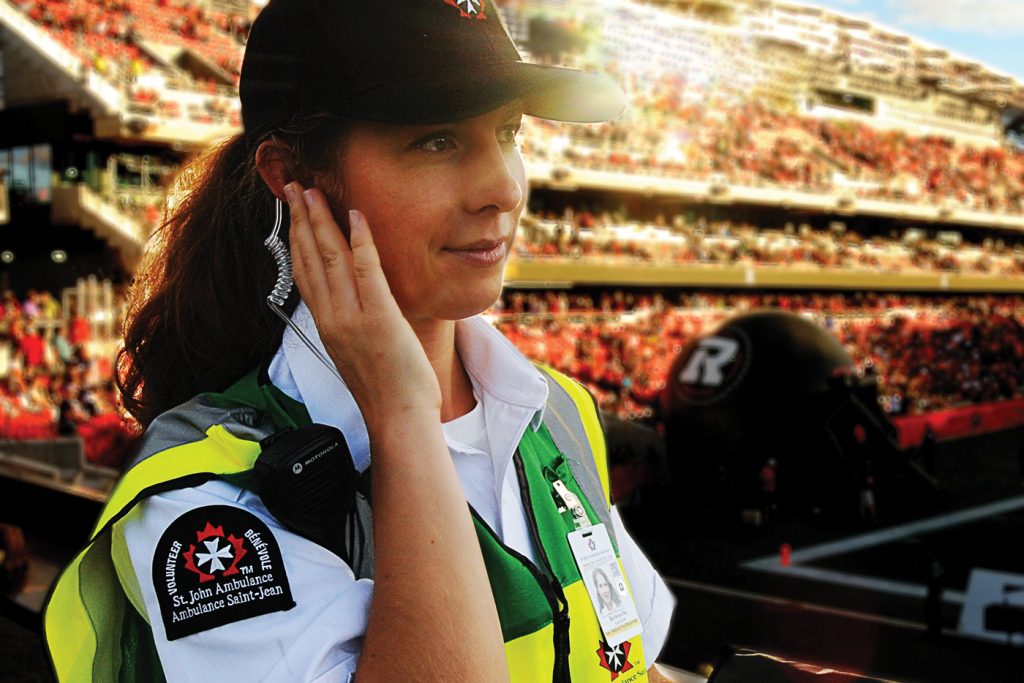 How COVID-19 has changed first-aid protocols
By Sarah B. Hood
As first-aid responders grow more sophisticated in safeguarding people from injury and disease, it seems that nature delights in throwing them curveballs. The AIDS epidemic demanded new protocols to avoid blood contact. Now, COVID-19 has raised the stakes: How do you help someone in a health crisis when current rules dictate you shouldn't get within two metres of them?
"We want people to perform as much first aid as they can, to the point where they are comfortable. That has been the basis for first aid forever," says Shawn McLaren, the chief learning officer with St. John Ambulance in Ottawa.
For volunteer responders, "if for some reason you're not comfortable performing any level of first aid, at the very minimum you should call 911, stay within an appropriate physical distance of the casualty and not leave them. Depending on the first-aid skills, there are ways to instruct the person to perform first aid on themselves," he says. "Someone calling 911 should put the call on speaker and then follow the instructions."
Personal Protective Equipment (PPE) now counts more than ever. Anyone stocking a first-aid station should think about building a much greater supply than in the past, not only of masks, but also of face shields, one-way valves for performing CPR and gowns.
"There's been a lot of debate about CPR during COVID," says McLaren. "Some people have recommended [covering] the airway with a towel [to prevent the spread of exhaled droplets], but we have not instructed that because it inhibits recovery. We advise anyone who's not comfortable giving mouth-to-mouth to do compression-only CPR."
He also recommends that first-aiders be equipped with naloxone kits to revive casualties in the event of an opioid reaction. "We've seen a massive spike during COVID; with the rise of cases, we've crested over 20,000 deaths since 2016 in Canada alone."
McLaren points out that about 75% of deaths from opioids are of men between the ages of 25 and 49, since they are prone to physical injury and thus likely to seek pain-management medications. For the same reason, the athlete population is at risk, so "if someone is building a first-aid kit for sport, if their association allows it, they should include a naloxone kit," he says.
As for St. John Ambulance, "we certainly still have the volunteer side of our organization—over 10,000 nationally—ready, willing and able to be deployed to sport events. We're making sure our volunteers have access to the vaccine; at our national office, we're 100% vaccinated and our volunteers understand the importance of protecting the public," says McLaren. Sport events "dropped off during COVID, and our volunteers are hungry to get back out there."