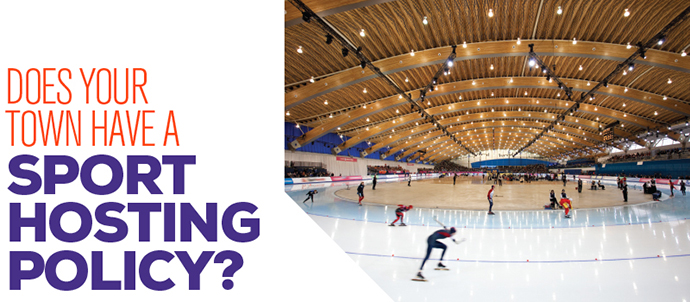 As a $3.6-billion business, there is no longer any doubt of Canadian sport tourism's impact on everything from economics, to community and recreational infrastructure, to quality of life.
However, the lack of a sport hosting policy can be a major impediment to hosting sport events at the municipal level. Sport hosting policies are meant to provide consistency and clarity on matters such as funding and legal issues, so that local sport organizations can mount competitive bids for national and international events.
Getting on the same page
It's something Randy Fernets, director of industry development and sports tourism for Tourism Saskatoon, knows all too well. The city was shortlisted to host the massive 2007 World University Games, only to be forced to drop the bid after city council cooled to the funding proposal. The economy was heading into a recession, and councillors were worried about raising taxes to cover the cost.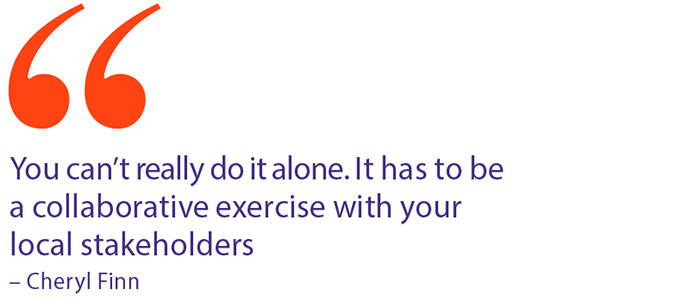 Still, pulling out was embarrassing, and, according to Fernets, has negatively impacted the city in the long-term: "Because of that, we lost out on infrastructure and other things that could have been built, and we continue to suffer."
Although Saskatoon continues to operate without a sport hosting policy, Fernets is unequivocal regarding its importance in attracting major national and international events. Especially when factoring in the shifting sands of municipal governance – where every municipal election can mean a new set of councillors who have their own vision for a city and how budgets should be allocated.
Canada put its national policy in place in 2008, and various provinces have also bought into the sport tourism game. For example, Ontario this
year added an International Amateur Sport Hosting category to its Ministry of Tourism, Culture and Sport grants program. Funding is provided to help municipalities and sport organizations deliver major international amateur sport events.
And, as competition between host cities increases, municipalities are developing their own policies to help streamline the bidding process.

Community engagement
The city of London, Ont. through Tourism London, is an early adopter thanks to the very successful Canada Summer Games it hosted back in 2001, which generated more than $63 million in economic impact. The city's commitment, according to Cheryl Finn, director of sport tourism at Tourism London, has continued to pay dividends.
"It's really helped us engage the community as a whole," says Finn, who also sits on the board of the Canadian Sport Tourism Alliance. "We approach each bid and each event as a municipal entity and develop local partnerships with our sport stakeholders."
What's the first step to developing a good sport hosting policy at the municipal level? According to Finn, it's all about community engagement.
"You can't really do it alone," she explains. "It has to be a collaborative exercise with your parks and recreation department, local stakeholders,
facility owners, school boards – as many people as you have – buying in from the very beginning."
The city of Richmond, B.C. created its sport hosting strategy and implementation plan in 2009, during the run-up to the 2010 Winter
Olympics – an event that had a major impact on the city. For Tanya Foley, manager of Richmond Sport Hosting, a good policy is all about clarity
and can be applied to any size of event.
"It just helps make things clearer right from the beginning," says Foley. "Legal documentation,
insurance, things like that. For the most part, sports events, until the Olympic level, are just a bigger or smaller size of the same type of thing."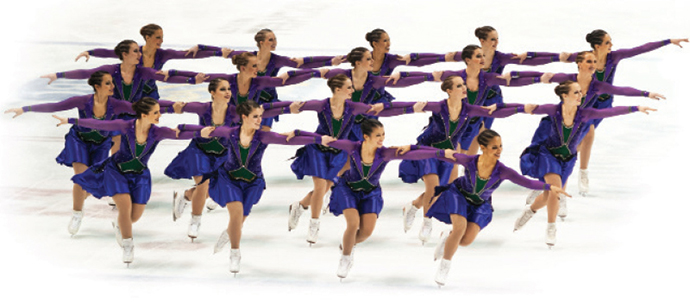 Think big, act big
Fernets is still pushing for a sport hosting policy to be developed in Saskatoon, often citing the city of Calgary as the shining example of how to do it the right way. He encourages cities to think big and act big when it comes to developing a policy.
"They need to include the opportunity to bid and host national and international sporting events," says Fernets. "When cities build sports facilities, they use the opportunity to host national or international events as leverage to access funds."
"Look where Calgary is now," Fernets continues. "It's unbelievable. In their category they are the number one sport city in the world, and it's thanks to their efforts hosting and bidding on major international sporting events."