Edmonton's Commonwealth Stadium hosts Canada's first stadium FIS Snowboard Big Air World Cup event
By Sarah B. Hood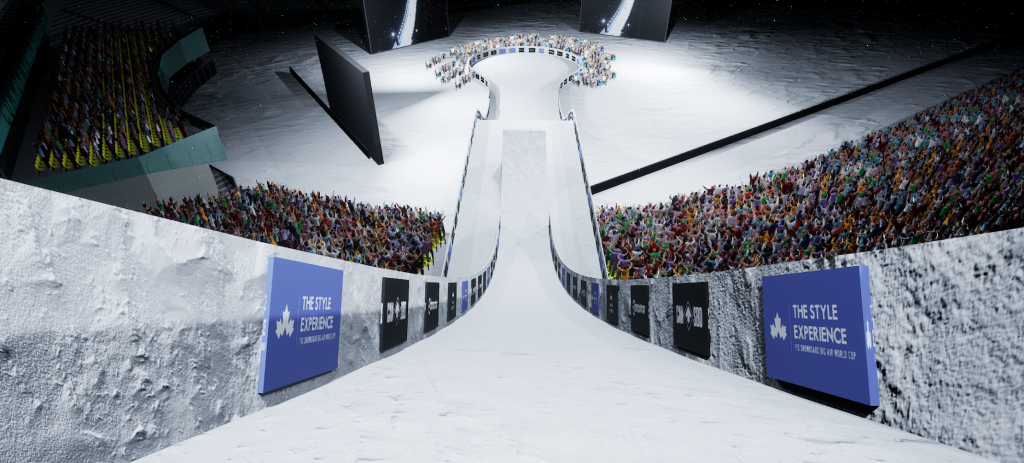 When the NHL needed a venue for the inaugural edition of its beloved outdoor Heritage Classic hockey game, Edmonton's Commonwealth Stadium was the perfect choice. Now, the stadium is preparing to host another groundbreaking winter event, The Style Experience, FIS Snowboard Big Air World Cup, which will bring a mountaintop sport right into the urban venue, a Canadian first.
With seating capacity of just over 56,000, Commonwealth Stadium is "the largest outdoor non-domed facility in Canada," says Jason Fesyk, the venue's supervisor of stadium major events. The stadium is managed by the City of Edmonton as the home of the CFL's Edmonton Elks. It has hosted royal visits, rock concerts and a 2022 papal mass that drew more than 35,000 participants. It was also a venue for the 2015 FIFA Women's World Cup of soccer and "Iceteca," a 2021 World Cup of soccer qualifier between Canada and Mexico.
The stadium is normally quiet after the CFL regular season, but that's about to change. On December 9 and 10, 2022, it will host Canada's first stadium FIS Snowboard Big Air World Cup event, dubbed The Style Experience. The event will attract top international snowboarders to the first North American stop on the 2022-2023 FIS World Tour. It's also a highlight of Canada Snowboard's Shred the North Series of World Cups across the country and will make Canada the first and only country to host every snowboarding World Cup discipline.
"It will be by far the biggest project we've done for a World Cup in Canada," says Brendan Matthews, director of business operations for Canada Snowboard. It's projected to attract 90 athletes, 40 coaches, 100-plus volunteers and more than 15,000 spectators in person, plus some 15 million international broadcast viewers.
Matthews says the Big Air circuit, viewed as a way to bring the sport and culture of snowboarding "to the people," generally takes place in urban locations such as the Big Air Shougang, built on the site of a disused steel plant and featured at the Beijing Olympics. However, this is a first for Canada. A city known for sports and festivals, "Shredmonton," as it has been dubbed for the event, is a natural fit.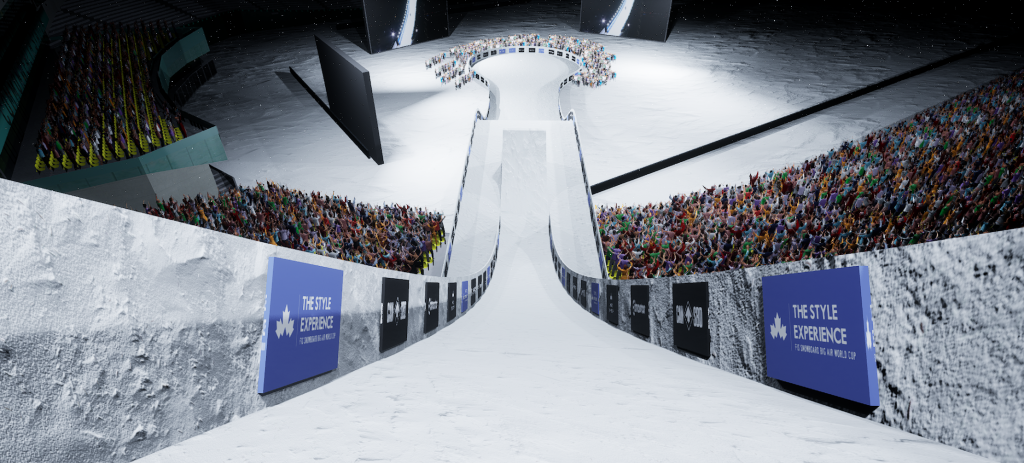 "If you do something new and different and cool in Edmonton, people will turn out in droves," says Matthews, "and they embrace winter."
To adapt a mountaintop event to a stadium, an inrun will be built into the uppermost section of seating, leading to a huge jump and a long runoff to allow competitors to come to a stop before the end of the football field at ground level. The infrastructure is based on standard scaffolding units topped with plywood and a mesh layer to hold snow cover in place. It can all be recreated without any interim storage, since most of the materials are simply rented.
"The jump design was created by one of the world's best snowboard-jump builders, Charles Beckinsale," Matthews says. Edmonton-based general contractor Clark Builders will assemble it, and Arena Snowparks will help shape the slope and maintain snow surfaces.
True to its branding as The Style Experience, and in keeping with the colourful culture of snowboarding, the event will include art, fashion and music, with a full fan zone at field level that includes a kids' snow-play area, a vendor marketplace and plenty of opportunities for sponsor engagement.
"It will be a really fun whole day for the entire family," Matthews says. "This year it will be fairly small in terms of scale, but our plan is for this to be an annual event; over time, we'd like to have a headline music act."
"It's going to take a lot of labour, utilities and resources to pull this off," says Fesyk. "We're very excited at this challenge and what this event is going to bring to the stadium, to the city of Edmonton and to the province of Alberta."
PHOTOS: Canada Snowboard
Published October 2022