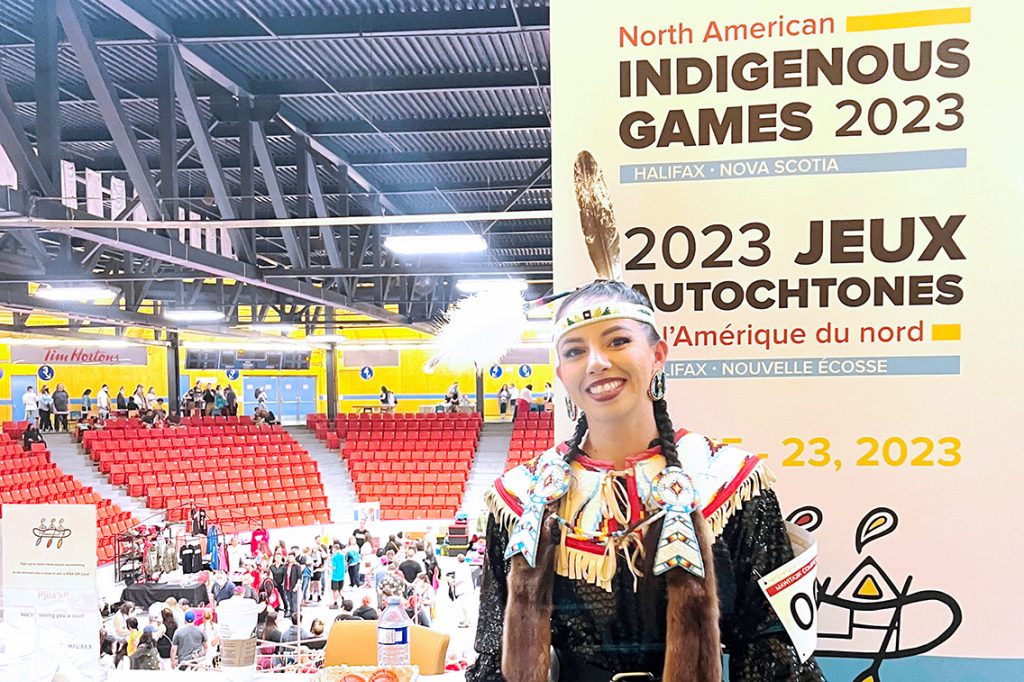 By Sarah B Hood
Of all the happy reunions this year, perhaps none is more eagerly anticipated than the 2023 North American Indigenous Games (NAIG), taking place July 15 to 23 in Kjipuktuk (the Mi'kmaq name for Halifax), Dartmouth and Millbrook First Nation, Nova Scotia.

Traditionally held every three years, the last Games took place in Toronto in 2017. Halifax was set to host NAIG in 2020, but COVID shut it down. "It was a tough decision because postponing the Games meant that a large number of athletes never had the opportunity to participate," says Serene Porter, NAIG director of culture and engagement.

First held in 1990, NAIG is a grand-scale event with both sporting and cultural components. "One of our goals is to get the word out to as many organizations and people as possible, because we need them to help create a welcoming atmosphere for the athletes," Porter says. To this end, NAIG has held information sessions with numerous community groups, businesses and local police.

Porter's team is also working to highlight Mi'kmaq culture in as many ways and places as possible. Venues will be equipped with trilingual wayfinding signs (English, French and the Mi'kmaq language), which can remain as a legacy of the Games. Cultural activities will take place in three venues, including the central cultural village, which focuses on vendors, food, crafts and arts.

Every venue will include a "Brave Space," a concept that was developed after community consultation, to help athletes and other participants relax and reconnect with culture. Usually located outdoors, the spaces will include materials and instructions for traditional practices like smudging and tying sweetgrass, as well as other activities such as yoga, colouring and crafts.

Among other community connections, NAIG has a robust Youth Ambassadors program, which is open to people between the ages of about 16 and 30. Participants receive training and professional development to equip them to help out in their chosen area. There is also an Elders program, which brings Elders and Knowledge Keepers from local communities to connect with athletes.


After such a long interval between events, and considering the large number of communities sending delegates to Kjipuktuk, the event's international governing body, the NAIG Council, has announced that a mandatory COVID-19 vaccination policy will apply to all accredited athletes, coaches, managers, technical officials, participant assistants, mission staff, guests and media. Also, the time between events has been extended to four years; the NAIG Council is currently engaged in the bidding process for NAIG 2027.

Published April, 2023