How Winnipeg hosted the largest sporting event in Manitoba's history
By Allan Lynch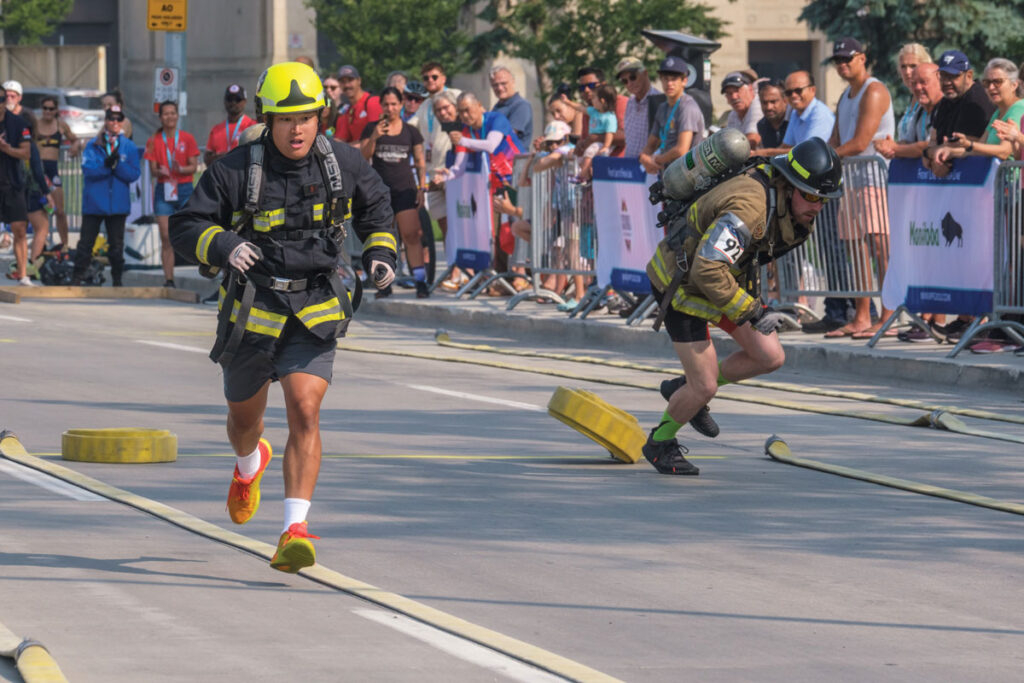 The World Police & Fire Games (WPFG) are a global event held every two years. Mike Edwards, Winnipeg Games 2023 chief operating officer, says, "The mandate from the governing body, the World Police and Fire Games Association, is that everything is free to the public. The rationale is to make it accessible [so that] the public can see the agility, strength, athleticism, flexibility and everything that goes into being a first responder."
Edwards says he was pleasantly surprised by the positive reaction of residents and 2,700 volunteers, whose enthusiasm reinforced the idea that "Friendly Manitoba" is more than a licence plate slogan.
THE EVENT
The event took place July 28 – August 6, 2023 in Winnipeg and attracted 8,500 athletes from 70 countries, making it the largest sporting event in Manitoba's history, surpassing the 1999 Pan Am Games and 2017 Canada Summer Games.
Athletes competed in 63 events ranging from traditional sports like soccer, baseball, hockey and curling to police and fire-specific events like ultimate firefighter, stair race, muster (an older style of cooperative firefighting) and tactical shooting events, "which are skills they have to hone and be prepared for on the job," says Edwards.
ECONOMIC IMPACT
Edwards says a major advantage of these Games "is the economic impact is not centralized the way it is for other games." Rather than having all athletes housed and fed in one location, WPFG athletes "stay at 30 different hotels [as well as Airbnbs, campgrounds and with friends], eat at hundreds of restaurants and spend their money in many ways so that the economic impact is greater and far wider spread," Edwards says.
LEGACY AND SUSTAINABILITY
Unlike other games, the WPFG had no capital expenditures. Instead, the organizing committee worked with 40 existing facilities ranging from the RBC Convention Centre Winnipeg, University of Manitoba's Investors Group Athletic Centre and stadium, local parks and the Canada Games Sport for Life Centre, "all the way down to two [Royal Canadian] legions we used for our air rifle and darts and everything in between," Edwards explains. The only construction was for temporary infrastructure, such as a boxing ring for the convention centre and seating.
Legacies from these Games include "financial legacy to three local youth sport groups, two of which are Indigenous. Additionally, we worked with the Winnipeg Police Association and United Firefighters of Winnipeg in partnering to help build a bridge between those two Indigenous youth groups and first responders," Edwards explains. "And to show there is a career path and opportunity for Indigenous youth within Manitoba."
INNOVATION AND OUTREACH
Winnipeg successfully lobbied to open this year's competition to volunteer firefighters since they represent the bulk of Canada's fire protection services.
Then, to overcome a COVID disconnect and shortened planning time, "we started a social media campaign called Show Us How You Train, with athletes taking video of themselves while training," Edwards says. "That was by far our strongest connection and outreach to the athletes."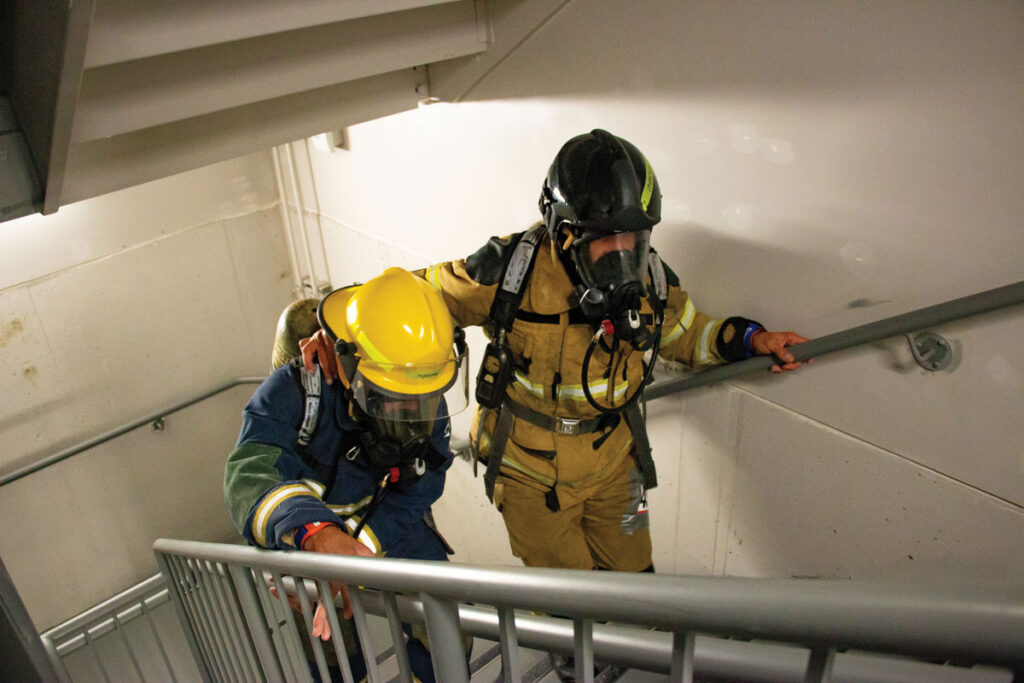 PHOTOS: ROBERT BISSON; NEELU KUMAR; JEAN MCMANUS; ML MILHAUSEN; JOAN MORGAN; LLOYD PLUESCHOW; BOB POOLE; DANNY TRUONG; DEBBIE VOKEY
Published October, 2023