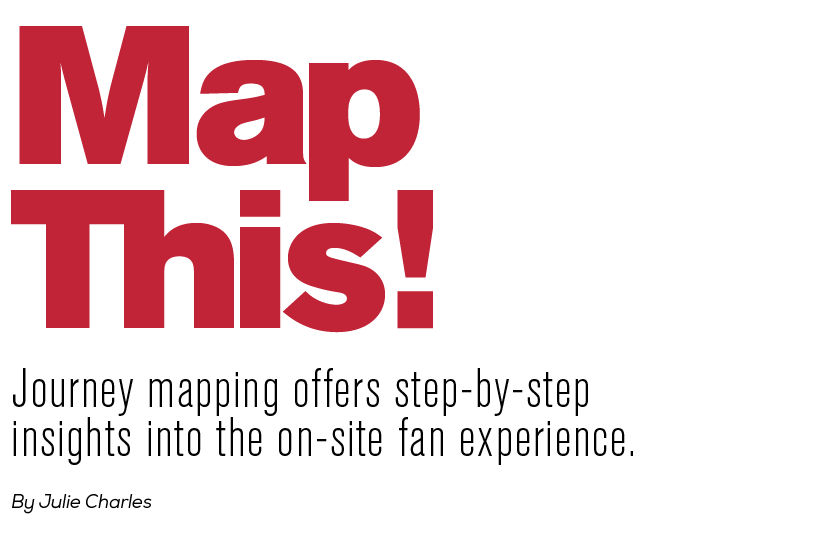 Standing in line for beer with fans is sometimes part of the job for Bradly J. Sax, senior executive at Delaware North, a Buffalo, N.Y.-based company that provides dining and concession services to the home stadiums of more than 30 pro sports franchises across the NHL, MLB, NFL, NBA, MLS and the English Premier League.
Sax isn't there to make friends or enjoy a pint. As the company's global director of guest experience, he believes a first-hand view of what a customer sees, hears and feels can unveil insights to continually improve service.
Seeing your brand through customers' eyes is the goal of an exercise known as journey mapping—imagining how fans feel at every interaction, and using that data to make the fan experience even better.
From a decision to buy tickets to waiting at the concession stand, journey mapping identifies key touch points that shape the fan experience of the main event. It can help fix make-or-break moments that cause friction or unhappiness—and detract from the perception of a great time.
"A lot of journey mapping is just on paper, but we take it a step further. We actually go out and walk in the guest's shoes and see what it's like as they make orders in the concession environment or move through the stadium," Sax explains.
---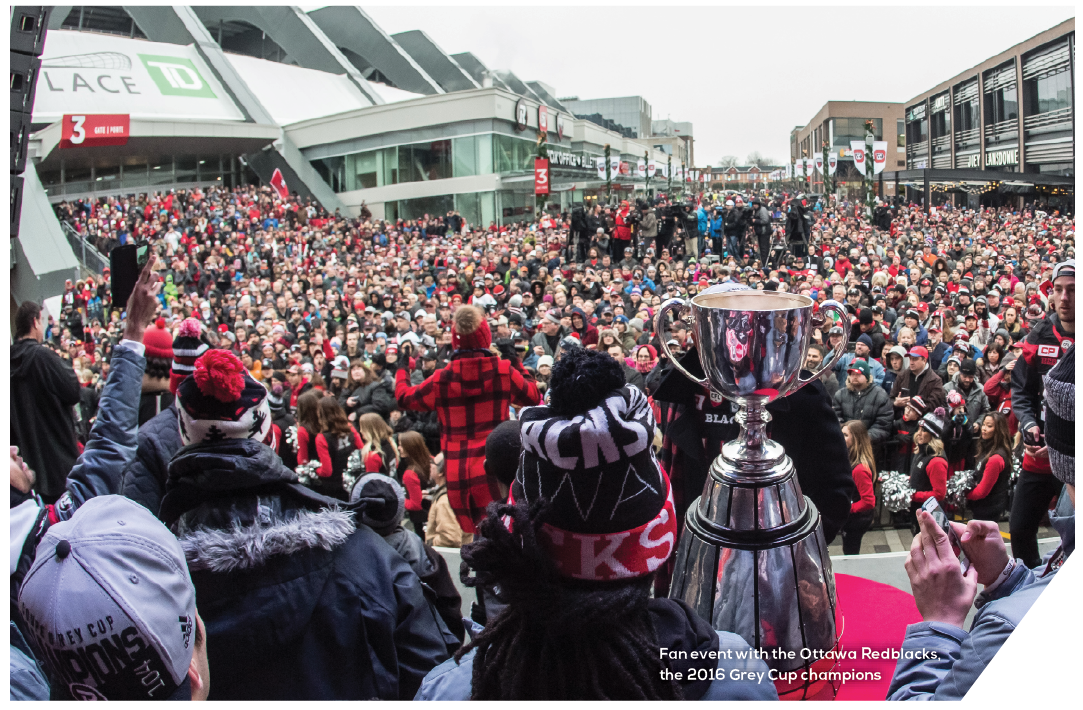 ---

It's about the journey, not the map you use
Google "customer journey map" and you'll find a colourful array of flowcharts, diagrams and online services to map a customer's every step. Some organizations may use whiteboards or Post-its. Your digital marketing team might refer to "CX" for customer experience, and analytics to track and interpret interactions across the digital domain. IT vendors from SalesForce.com to IBM offer tools that tie it back to a customer database.
Yet, the soft side of journey mapping considers more than data points: it tells a story.
"The last piece is emotion, and what really drives the customer. That's the hardest piece, and it's the piece that people often miss," says Jen Rodstrom, a customer experience practitioner with Temkin Group, a research, consulting and training firm based in Boston.
"Stepping back into the customer's perspective is the most important thing. It's not just seeing what they do, but why, and how they feel about it. You may think so much about how things work you forget what it's like to have to go on the website and order a ticket. You know where to park, you know your way around the stadium—buth you may have forgotten what it's like to get there when a game is about to start, and try to figure out where to enter or where to park," Rodstrom says.

Working through difficult touch points
Journey mapping can address obstacles that detract from a great day or may deter customers from coming back. For Ottawa Sports and Entertainment Group (OSEG), there was the thorny matter of getting fans in and out of TD Place stadium and Lansdowne Park.
"Technically, we have no control over the fact that there's no parking at the stadium, but it is a huge part of the fan experience—that's an example [where] we had to take action to address a pain point," says Matt Jackowetz, manager, growth hacking and analytics, OSEG. The organization owns and operates the Ottawa Redblacks, Ottawa Fury FC and the Ottawa 67's, and manages the stadium and Lansdowne Park, where fans face strict traffic restrictions on game days.
Jackowetz's team reshaped the fan experience by introducing a personalized message that's both a game day guide and a tool to help navigate public transit: "We created dynamic emails that plug into the OC Transpo data and automatically pull the next bus schedule," he says. Now, on arrival, fans get timely information through their mobile phones about what's going on—generating game day buzz—and they can quickly find a ride home when it's time to go.
Simple things matter
The journey mapping process may bring simple but unexpected insights to enhance service, from how to organize concession lines and what's happening at security, to signage placement and how staff are interacting with your most valued customers.
"If you're always looking through the eyes of the customer and walking in their shoes, you'll easily see all the things that may need to be fixed," says Sax.
---
Photos: OSEG/ANDRE RINGUETTE