In July 2016, the Staal Foundation Open presented by Tbaytel, held in Thunder Bay, Ont., announced a $250,000 donation to local charities: the largest donation in the history of the Mackenzie Tour – PGA TOUR Canada. Part of the Mackenzie Tour for the past three years, the Staal Foundation Open thrives on support from its community, and vice versa.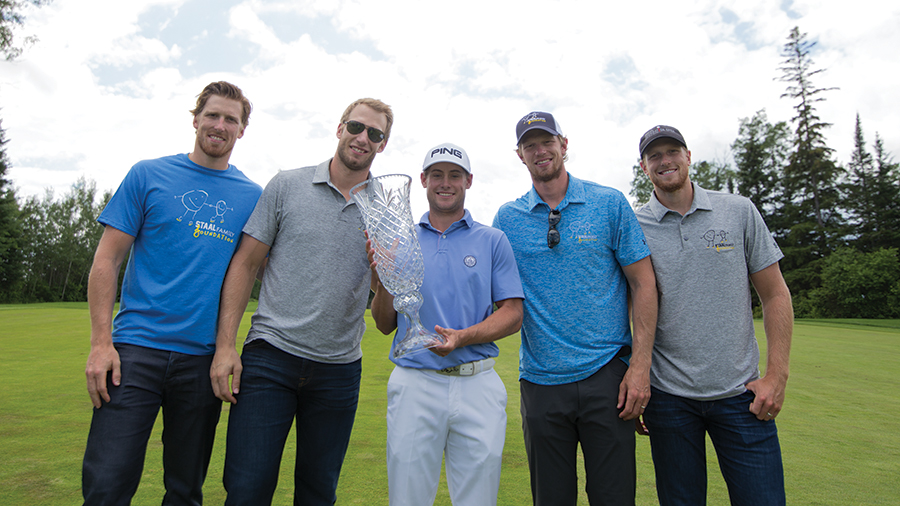 The Community Pride
It takes more than 500 volunteers to run the Staal Foundation Open (even local PR firm Firedog Communications donates its time). Many pros are billeted, and members of the hosting Whitewater Golf Club provide caddy service.
The event mostly draws attendees from the city and region. In 2015, 81 per cent of attendees were from Thunder Bay, with six per cent from northwestern Ontario, two per cent from the rest of Ontario and the remaining eight per cent from elsewhere.
"We had 14,000 spectators at the event, which is a huge attendance for any event under the Mackenzie Tour – PGA TOUR Canada label," says Matthew Simmons, Whitewater's director of golf and head golf professional.
The Staal Connection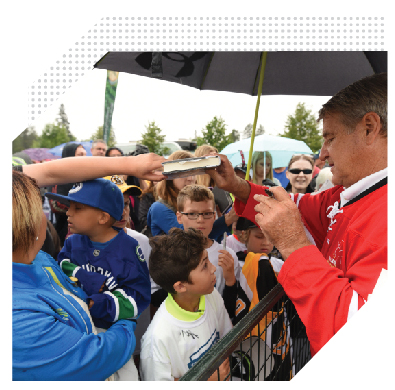 Having the event linked with a foundation started by brothers (and NHL hockey players) Eric, Marc, Jordan and Jared Staal certainly doesn't hurt.
They came up with a great idea: they had the biggest, best street hockey game in our parking lot, including Bobby Orr, with two TSN personalities calling the action," says Simmons.
What does that have to do with golf? "The whole thing, as far as I'm concerned, is to grow the game," Simmons explains. "The kids that are excited about hockey—they know the NHLers, but they might not have thought about golf. To see the NHLers, that's huge!"
The Economic Impact
According to a 2015 Sports Tourism Economic Assessment, the event generated $511,000 in direct spending and $4 million in overall economic impact across Ontario, including $2.8 million for the City of Thunder Bay.
The Intangibles
John Cameron, the city's tourism development officer, sees value in "the national and international media coverage that the club gets from the people playing here and the word of mouth within the golf community." However, says Cameron, "we're not seeing a big uptake in golf tourism in Thunder Bay because of it."
Similarly, adds Simmons, "Our pure numbers would not show an increase in rounds because of having that event, but it brings us up in a positive light inside the community. The Staal Foundation Open does a wonderful job of including Whitewater in all their advertisements, and the tour pros say it's one of their favourite venues. They love the warmth and they love the community."