Insider tips for controlling group travel costs and getting the best value
By Wendy Helfenbaum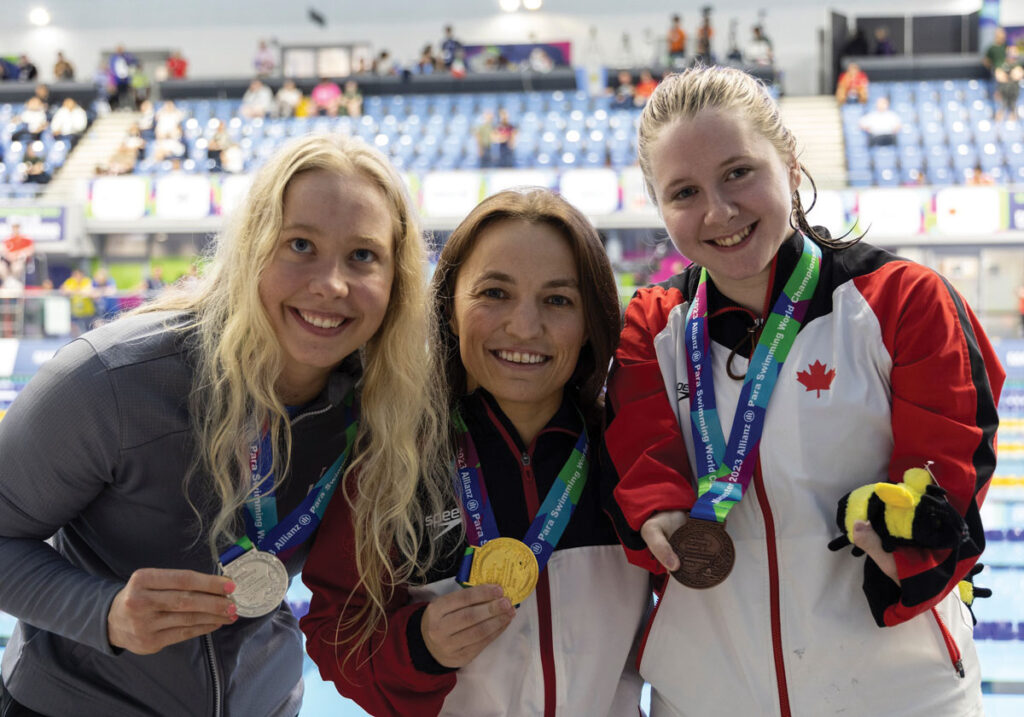 With costs skyrocketing for airfare, lodging, ground transportation and meals, planning and executing team trips on a limited budget can be challenging. Here's how to get maximum value when moving groups within Canada
ADAPT TO CHANGING AIRFARE PRICES AND RESTRICTIONS
While booking early can reduce costs, most teams aren't in a position to confirm their rosters far enough in advance, says Emma Van Steen, senior manager, high-performance para-swimming at Swimming Canada. She oversees all aspects of team travel and overnight accommodations for more than 20 swimmers and staff heading to camps and events across the country.
"Swimming Canada knows years in advance where we're going and rough dates, but until you have an actual athlete's name, sometimes you can't even book a ticket," says Van Steen. "The other big frustration is unreliability. I'm trying to coordinate people from across Canada to all be on the same flight or land at the same spot, but flights get cancelled all the time."
Van Steen suggests working with a travel agent to find airlines that allow name changes and can find solutions when flights don't take off.
Bonus: You'll also access more competitive fares and flexibility, adds Kevin Murphy, general manager of Boulevard Travel, an amateur sports-dedicated travel management company in Calgary and Halifax that has worked with 26 Olympic sports federations.
"Some airlines only take group requests through an agency, and to secure the best rates, the agency can do an exhaustive search for your dates and return a competitive quote for each airline," says Murphy.
Airlines often restrict sports bags from their smaller regional jets and the cost adds up quickly when paying for extra items, he adds.
"We'll try to negotiate an increased baggage allowance, especially when it comes to physio and non-sport equipment," says Murphy.
Take advantage of points programs but be aware that rules have changed: Some airlines no longer remit the full value of points unless passengers book a more expensive fare.
"On the national sports side, we encourage teams to purchase Air Canada's Flex fare, for example, so that we get 100% status points, some flexibility and change penalties of only $50," Murphy says.
ARRANGE BETTER ACCOMMODATION DEALS
Because availability is often limited, book early, suggests Elisha Ammann, executive director for the Medicine Hat Accommodation Association.
"If you call the local hotel manager directly, you'll usually get the best access to hotel inventory and room discounts," adds Ammann. "You have better bargaining power when negotiating as a group."
For example, teams can get complimentary breakfast—saving about $20 per guest, plus the time and effort to make restaurant reservations—or free access to meeting space. Swimming Canada always requests one suite within their booking where athletes and coaches can gather to go over logistics or video. If an event doesn't have a Stay and Play policy in place, Murphy's team canvasses rates at six or eight hotels and builds a custom package to get maximum value.
Many sports teams partner with a hotel brand, but some events happen in areas where that option isn't available, notes Van Steen.
"I sometimes lean towards an Airbnb or somewhere with cooking facilities, which cuts down on your meal costs; some athletes prefer to prepare their own meals," she says.
Ammann suggests checking hotel websites for promotions that help save money elsewhere. For example, StayInMedicineHat.com offers Canada Gas and Go—a $25 gas card per room that can be used across the country.
"We also have a Shop Local package that gives a $50 Visa rewards card per room that can be used towards anything—meals, gas or activities," she says.
For a super affordable lodging option, consider booking room blocks on a university campus, suggests Jean-Philippe Gagné, coordinator at Université Laval Residences in Quebec City.
"We offer very competitive rates compared to local hotels and we can refer planners to resources for food or transportation at reduced costs," says Gagné.
Just steps from the university's sports and physical education pavilion (PEPS)—where many events take place and it's only 10 minutes from downtown—the campus has 864 rooms, most with shared kitchens and bathrooms, available between mid-May and mid-August.
"Planners can negotiate other services to be included in the rates like reserving classrooms and for team meetings," adds Mathieu Gagnon, director of residence services.
"Staying on campus—in Canada or around the world—is a great way to discover and experience university life, and that adds value to the event."
GET SMART ABOUT GROUND TRANSPORTATION
Moving players and gear within a host city can quickly bust your budget, notes Murphy.
"The cost of fuel and drivers has gone up significantly and we've been forced to negotiate very hard for all our teams. It's important to choose a vendor with existing relationships in that area to get a better deal," he says.
Swimming Canada has a partnership with Avis for preferred rates, but Van Steen also uses Uber to save on parking. Van Steen suggests staying within walking distance to your venue to reduce transportation costs, and Ammann suggests planners negotiate for free shuttle service between the airport, hotel and venue.
Also, if your car rental or hotel booking allows free cancellation, monitor costs online. Websites like Google Travel alert you if a hotel room, rental car or airfare drops below a certain price, so you can take advantage of lower rates.
INVEST IN PEACE OF MIND
Even the best-planned logistics can go sideways, so 24-hour support can mean the difference between arriving on time or missing a meet, says Murphy.
"Thirty to 40% of our transactions require additional touches. And because flights nowadays are 95% full, when there's a delay or cancellation, it's almost impossible to get 21 passengers to their destination that same day," he says.
"That's where the value of working with a travel agency comes in."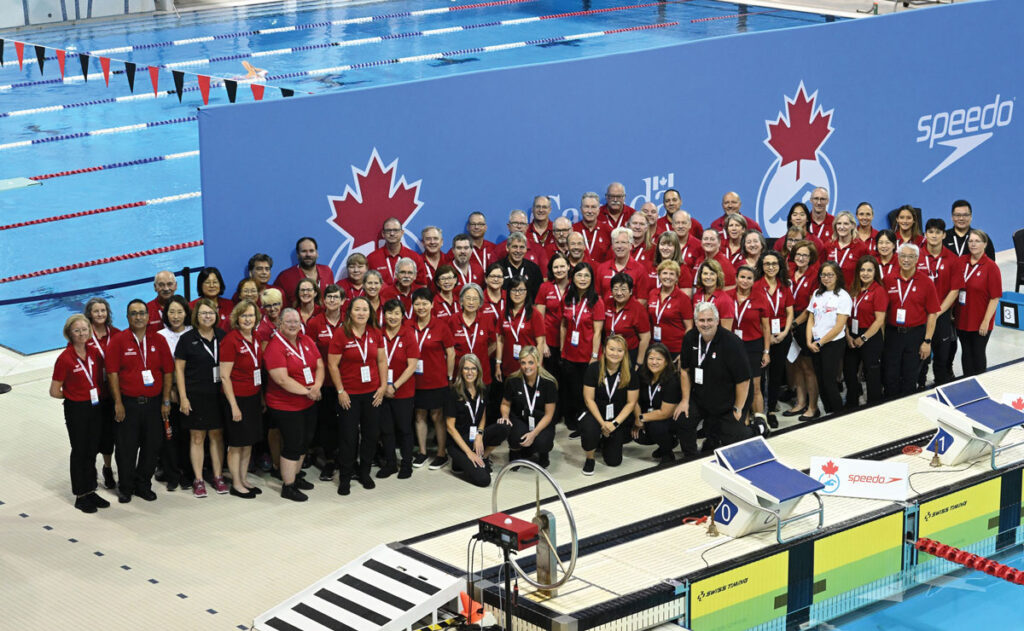 PHOTOS (LEFT TO RIGHT): 2023 SPEEDO CANADIAN SWIMMING CHAMPIONSHIPS (PHOTO: SWIMMING CANADA/SCOTT GRANT); CANADIAN ENDURO LEAGUE, CYPRUS HILLS, MEDICINE HAT (PHOTO: CANADIAN ENDURO LEAGUE)
Published October, 2023