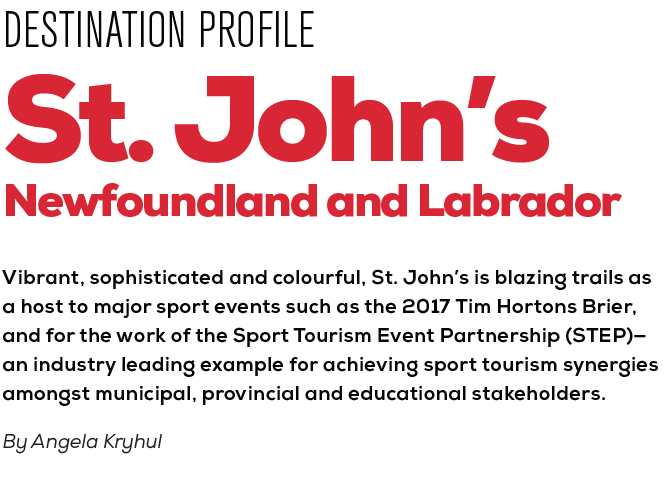 MARQUEE VENUES
Located in the heart of St. John's, Mile One is the city's largest indoor arena and entertainment venue. The facility can seat 7,000 at full capacity and is home to NBL Canada's St. John's Edge.
The Newfoundland & Labrador Sports Centre is a pre-eminent competition and training venue with an unobstructed 64×45-metre interior floor space and a ceiling height of more than 10 metres. The organization recently completed a $2.4-million upgrade, including the addition of a 4,900-sq.-ft. indoor turf room for rugby and soccer.
Located on Memorial University's St. John's campus, The Works includes the MUN Field House, a 1,400-person capacity training and competition facility, as well as the Aquarena swim facility.
In and around St. John's you'll also find Techniplex, a modern indoor turf facility for field sports; for curling, it's the RE/Max Centre and the Bally Haly Golf and Curling Club; and King George V Park, where a $3-million renovation included the installation of an artificial surface.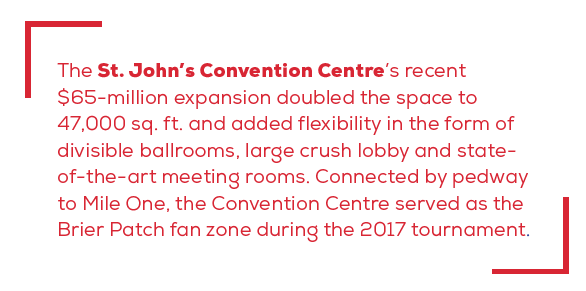 STEP St. John's Lunch & Learn
STEP St. John's recently hosted a panel discussion on the latest sport tourism trends and municipal best practices. Moderated by Seamus O'Keefe, managing director, SOK Associates, participants included Grant MacDonald, senior director, Scotiabank Centre, and past chair of the Canadian Sport Tourism Alliance, and Angela Kryhul, editor of ADRENALIN. Here are a few of the highlights:
Measuring success
Be sure to include GDP when calculating your sport event's economic impact. GDP is a reliable measure of the incremental growth to the local or provincial economy that would not have happened had the event not taken place.
Sing your praises
Establish strong relationships with sport event rights holders and promote your destination's sport hosting capabilities throughout the year, not just when a new RFP is released.
Shareable moments
Boost your event's engagement and reach by providing opportunities to share photos and video on social media—whether it's fun backdrops for selfies, organizing a tailgate party or providing areas where fans can try the sport.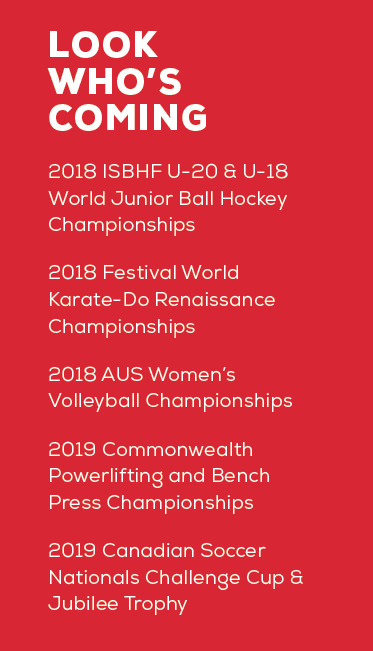 SaveSave
SaveSave