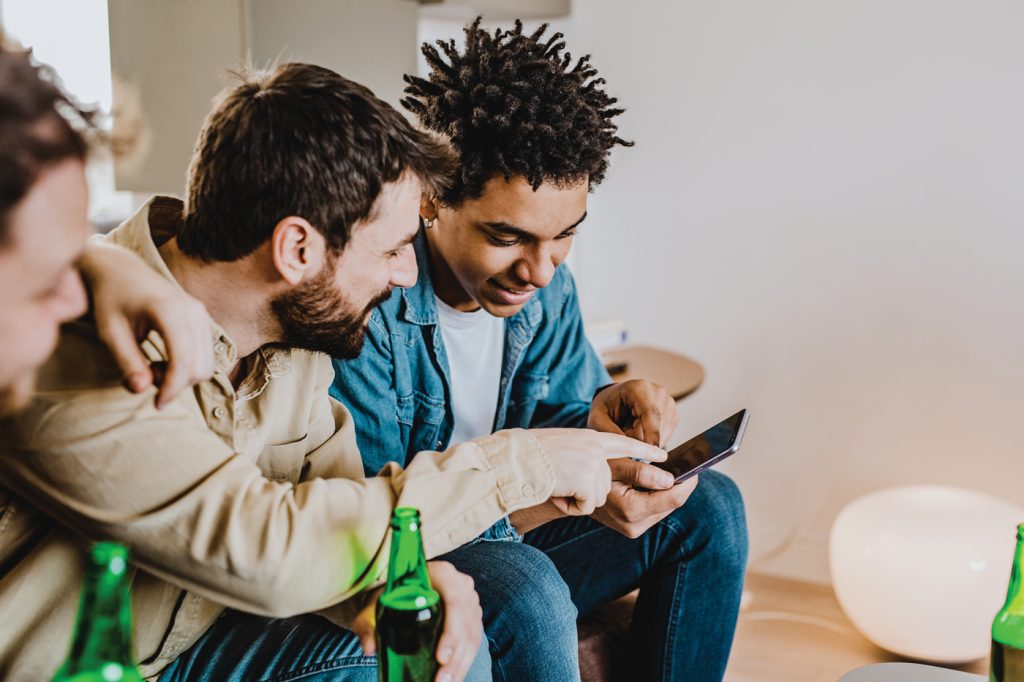 Single-event sports betting brings the promise of new partnerships and revenue growth as well as giving a boost to fan engagement. JEFF HARRIS, head of Deloitte Canada's Sport Business Advisory activities, chats with ADRENALIN editor ANGELA KRYHUL about the possibilities.
Describe the revenue opportunities that sports betting reform offers to sport organizations.
It offers some diversification to revenue streams, which is important for organizations whose economic model is heavily dependent on gate revenue.
This is a new direct-revenue partnership category, whether with an online casino or a sportsbook. Organizations that have the data rights to the intellectual property, the in-game activity, have the opportunity to sell that data to organizations that then package it and sell it to sportsbooks. There's also affiliate revenue, which you can think of as a referral fee. For example, it can be set up as a percentage of gross gaming revenue (GGR) per [game] player. This happens when a fan visits a sport organization's app, clicks on the sportsbook partner's banner, signs up and places a bet.
The indirect revenue opportunities are associated with monetizing increased engagement through other categories. If your organization [is creating new content and] has more engaged eyeballs on the channel, you can monetize that increased audience and engagement when other partner categories come up for renegotiation.
Sports betting reform really justifies a cross-enterprise strategy approach where you bring in perspectives from digital analytics, partnerships, marketing, finance and social media, just to
name a few.
What should sport organizations know about partnering with a sportsbook?
Sport organizations should think about how they're positioning themselves and understand that, to sportsbook operators, it's a scale game. It's about maximizing the customer-lifetime-value to customer-acquisition-cost ratio.
Part of the value that a sport organization can provide is a strong and rich database. If you're a national sport organization that does not have a large commercial property, but you do have a large member/participant database—that's incredibly valuable within the context of sports betting.
How are fan behaviours and expectations changing?
All sport organizations are trying to cultivate relationships with the millennial generation, which has expectations around the fan experience, whether it's inside or outside of the venue, and how they're able to engage with their favourite athletes, teams and sports.
One opportunity to explore is free-to-play gaming. That leverages and really meets customers where they're at, as far as the behaviours that are evolving now around gaming. Gamification is becoming a predominant form of entertainment and the new social network for gen Z and millennials. Creating a free-to-play gaming product that allows you to collect customer data and learn about your audience can be viewed as a top-of-funnel activity for sports betting: you're bringing people in, there's an education and experiential component and you're building a database that an operator will value. And free-to-play gaming, in and of itself, can be another partnership asset for sport organizations to monetize.
Understand that customers and fans are not one and the same. Strike a balance and ensure you provide an experience that appeals to different fan personas, and not just assuming that you need to turn your venue into a glorified sportsbook with mobile lounges everywhere.
The Deloitte report, New Stakes in the Game, suggests Canada's legal sports wagering opportunity could reach $28 billion by 2026
---
GOLF CANADA PARTNERS WITH THESCORE BET
In late August, Golf Canada signaled its entry into the world of single-event sports wagering by signing theScore Bet as their official gaming partner. Craig Sharp, Golf Canada senior director, partnerships, talks about the deal and why other sport groups should do their due diligence around this new revenue source, sooner than later.
Read the article here.
---
CANADA'S TOTAL PROVINCIAL ONLINE SPORTS BETTING GGR
$1.2 Billion in 2022
$1.8 Billion in 2026
Ontario is expected to account for 50% of GGR from 2022 to 2026.
Gross Gaming Revenue (GGR) is the difference between the amount of money players bet and the amount they win.
Source: "Canada Online Gambling Tracker Special Report," Eilers & Krejcik Gaming in association with The Parleh