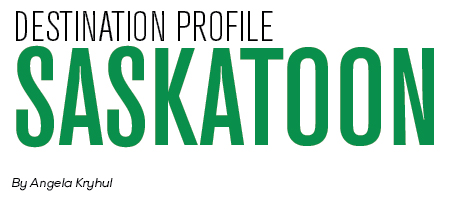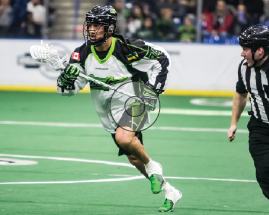 Saskatoon is a four-season sports town with a great big heart. Situated along the scenic South Saskatchewan River, this quintessential Prairie town is celebrated as much for its hometown sports heroes as for its burgeoning cultural scene. This experienced host city offers outstanding sports facilities, welcomes numerous pre-season NHL games, and is home to the National Lacrosse League's Saskatchewan Rush, the Western Hockey League's Saskatoon Blades and the University of Saskatchewan's Huskies football team.
SaskatoonSportsTourism.com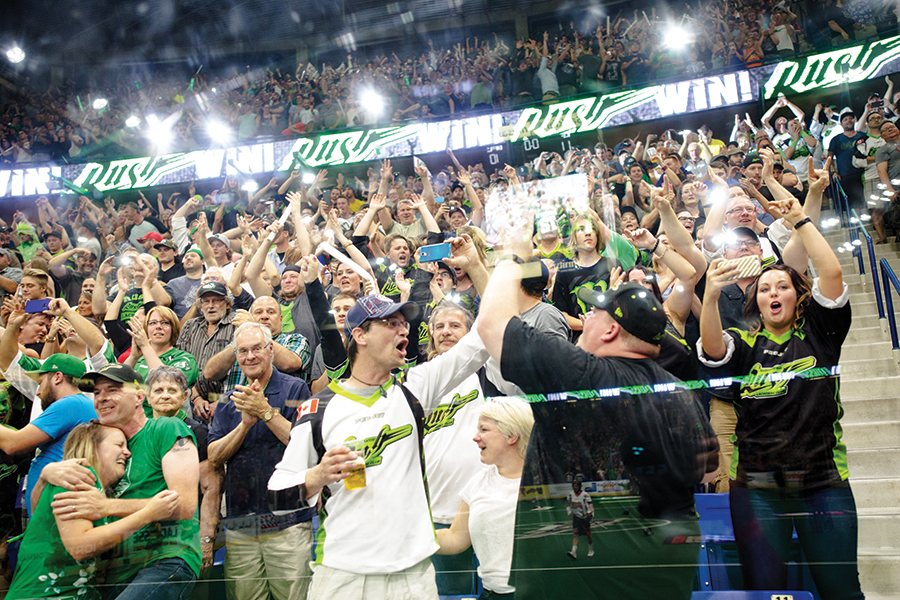 ---
Sports facilities
From football to soccer, curling to speed skating, Saskatoon can accommodate a wide range of sports in its many multi-purpose stadiums and outdoor facilities. Here are just a few:
SaskTel Centre: Saskatoon's premiere sports and entertainment arena boasts a seating capacity of 15,000, is home base for the Saskatoon Blades junior hockey franchise, the Saskatchewan Rush, and has hosted such notable events as the Juno Awards and the Canadian Country Music Awards.
Shaw Centre: The showpiece of this state-of-the-art aquatic and fitness facility is a competitive pool that was designed to meet Fédération Internationale de Natation (FINA) regulations for hosting aquatic events, and is one of the world's largest volume indoor pools. The facility also features a six-lane, 25m warm-up pool, a fitness centre and walking track.
SaskTel Sports Centre: A 167,000 sq.-ft. indoor facility featuring full-sized and mid-sized artificial turf fields, as well as a sport court surface for volleyball and roller derby events. Outside, there are new beach volleyball courts, as well as fields suitable for both football and soccer.
Physical Activity Complex and Griffiths Stadium: Located on the University of Saskatchewan campus, the complex boasts a wide array of sport, activity and recreational areas, including Griffiths Stadium—a regulation-sized turf football field, and Saskatoon's most popular football facility.
Saskatoon Minor Football Field: A recent $11-million renovation saw the construction of a two-storey clubhouse and event centre, and the installation of artificial turf, which has increased field programming to more than 1,600 hours per year from just 140 hours previously.
---

Food & Beverage
Saskatoon offers many unique dine-around opportunities: UNA Pizza & Wine is Broadway Avenue's newest hot spot and the place to be for creative, California-inspired cuisine; Ayden Kitchen & Bar serves up globally inspired comfort food paired with handcrafted cocktails; and the lively Congress Beer House is the perfect place to catch the game.
Young entrepreneurs are putting down roots in Saskatoon's historic Riversdale neighbourhood, with unique retail concepts and intriguing eateries such as Drift Sidewalk Café & Vista Lounge, and Little Bird Patisserie. 9 Mile Legacy Brewing Company supplies craft beer to local establishments, including Odd Couple Restaurant.

Coming Attractions 2017
Provincial Gymnastics Championship
17U & 18U Men's Volleyball Championship
Canadian Mixed Ultimate Championship
Canadian Mixed Doubles Curling Championship
Canadian Junior Long Track Speed Skating Championship
Canada West Short Track Speed Skating Championship
Sask Volleyball Provincial Championship
Gymnastics Saskatchewan Provincial Championship
U16 Boy's Fastpitch Championship
Click here for more photos and a video featuring "Grandma Rush."