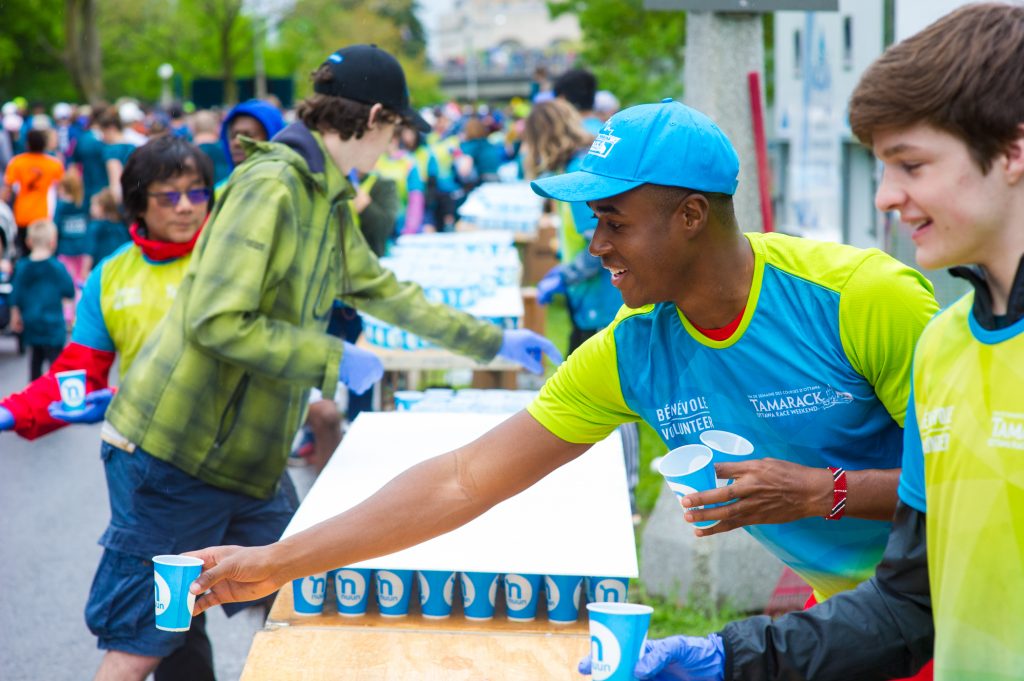 Advice from event organizers on navigating the new normal
By Connie Jeske Crane
For outdoor sport organizers, there's nothing theoretical about climate change. With record-smashing heat swirling the globe in 2019—not to mention disruption from rain, forest fires, even tornados—events face weather challenges like never before.
Back in 2016, John Halvorsen, past president and race director for Run Ottawa, helped with meticulous planning when severe heat threatened the city's annual May marathon weekend. "We were talking about it, that we were close to cancelling."
The Ottawa event proceeded (albeit with safeguards), but 2019 offers plenty of examples where conditions prompted organizers to call a halt. In July, for the first time ever, the New York City Triathlon was cancelled due to dangerous heat. Similarly, last spring, as forest fires in Western Canada wrecked air quality, the Calgary Minor Soccer Association postponed its Minifest Soccer festival (involving 1,500 young players) until mid-July.
So how can today's event organizers mitigate weather-related disruption? Here's advice from industry experts:
Schedule around heat
In 2016, Halvorsen says Ottawa organizers "pushed the 10K a half-hour later in the afternoon on Saturday, and the half marathon a half-hour earlier on the Sunday." Similarly, but more dramatically, the FIFA World Cup will run in winter when Qatar hosts in 2022.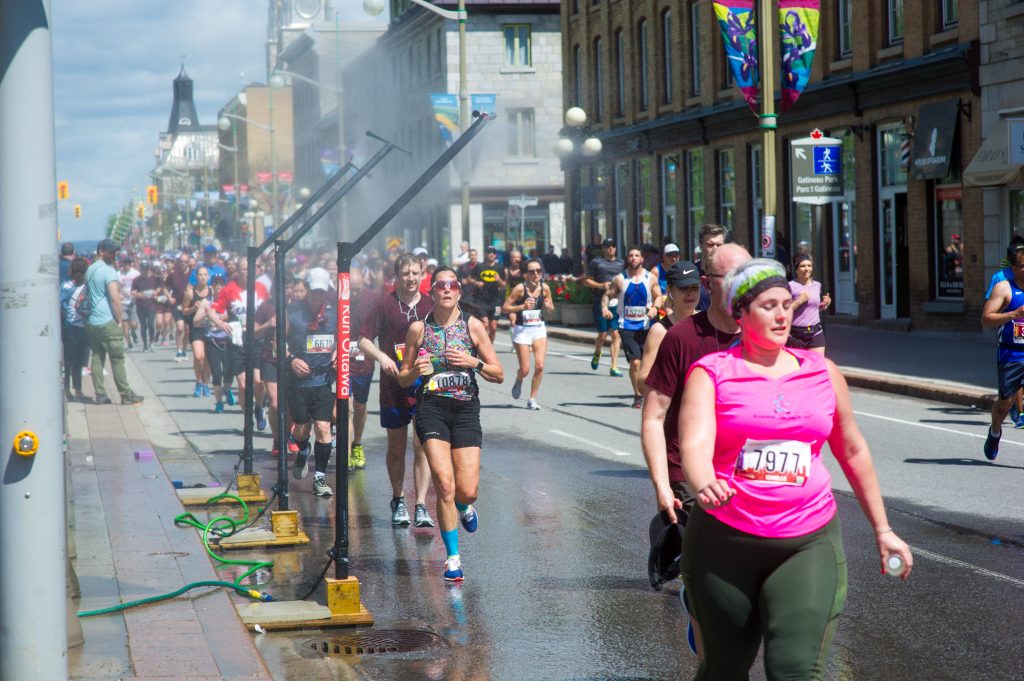 Policy changes
Richard Quirion, director of tournaments at Tennis Canada, says Canadian heat policies have been updated (similar to the United States Tennis Association's rules), so that players may be given a 10-minute break between second and third sets or even see matches suspended—something he's seeing adopted mostly on the women's side so far.
Teri-Lynne Belanger, event manager at Ultimate Canada, advises ongoing innovation. Her organization recently refined its lightning policy. Participants no longer wait to see lightning. "As soon we hear thunder, we clear the field," she says. Due to air quality issues in Western Canada from fires, Belanger says athlete guidelines are also in the works.
Practical measures
Halvorsen recommends investments (lightning detectors, heat stress meters) to gauge conditions. To battle heat, he cites Ottawa's numerous proactive measures—water and electrolyte stations, misters, icy sponges, even, in 2016, air-conditioned buses along the marathon route.
Infrastructure
To combat rain, roofs are a trend in tennis, says Quirion. "Ten or 15 years ago it was not very popular, but now most top tournaments have at least one." Citing venues in New York and Madrid, Quirion says local organizers are working hard to get a roof in Montreal too.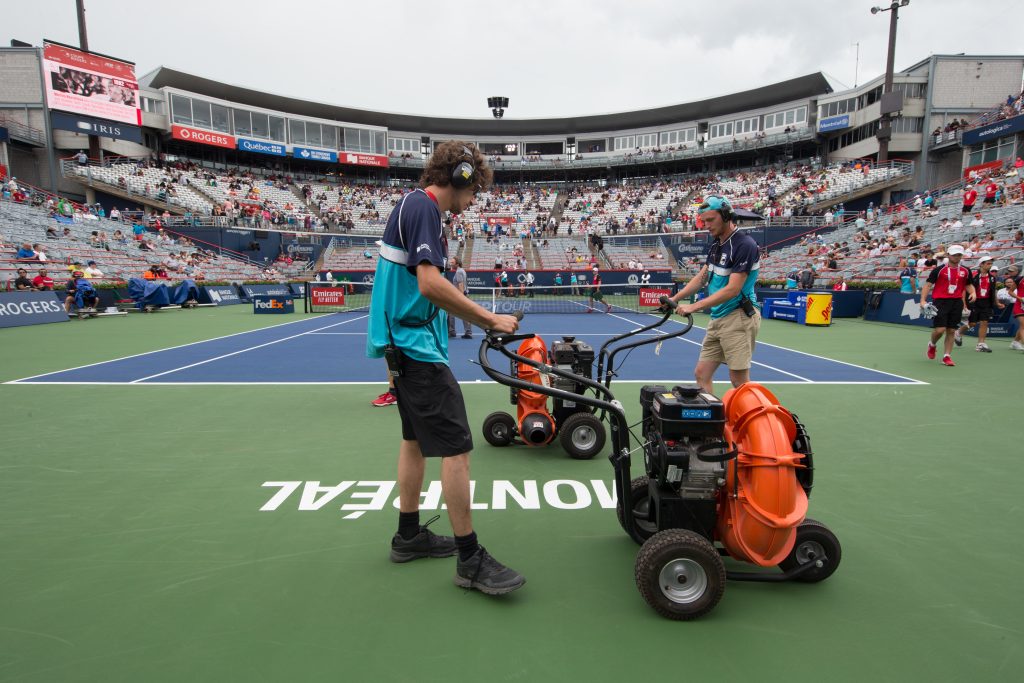 Contingency planning
With Ultimate, Belanger says contingency plans include arranging for backup turf fields (versus grass). "You don't damage turf by playing on it with water."
Halvorsen says prepare for the worst with comprehensive emergency and event shutdown plans. Event cancellation insurance is an option too, particularly for events with substantial contracts, he adds.
Communication
With fans, Quirion advises setting clear rain/reimbursement policies and communicating those well.
With athletes, Halvorsen credits Run Ottawa's steady communications, plus media attention for a good result in 2016. "I think the communication and the media really helped people understand that it was wise to take it easy."