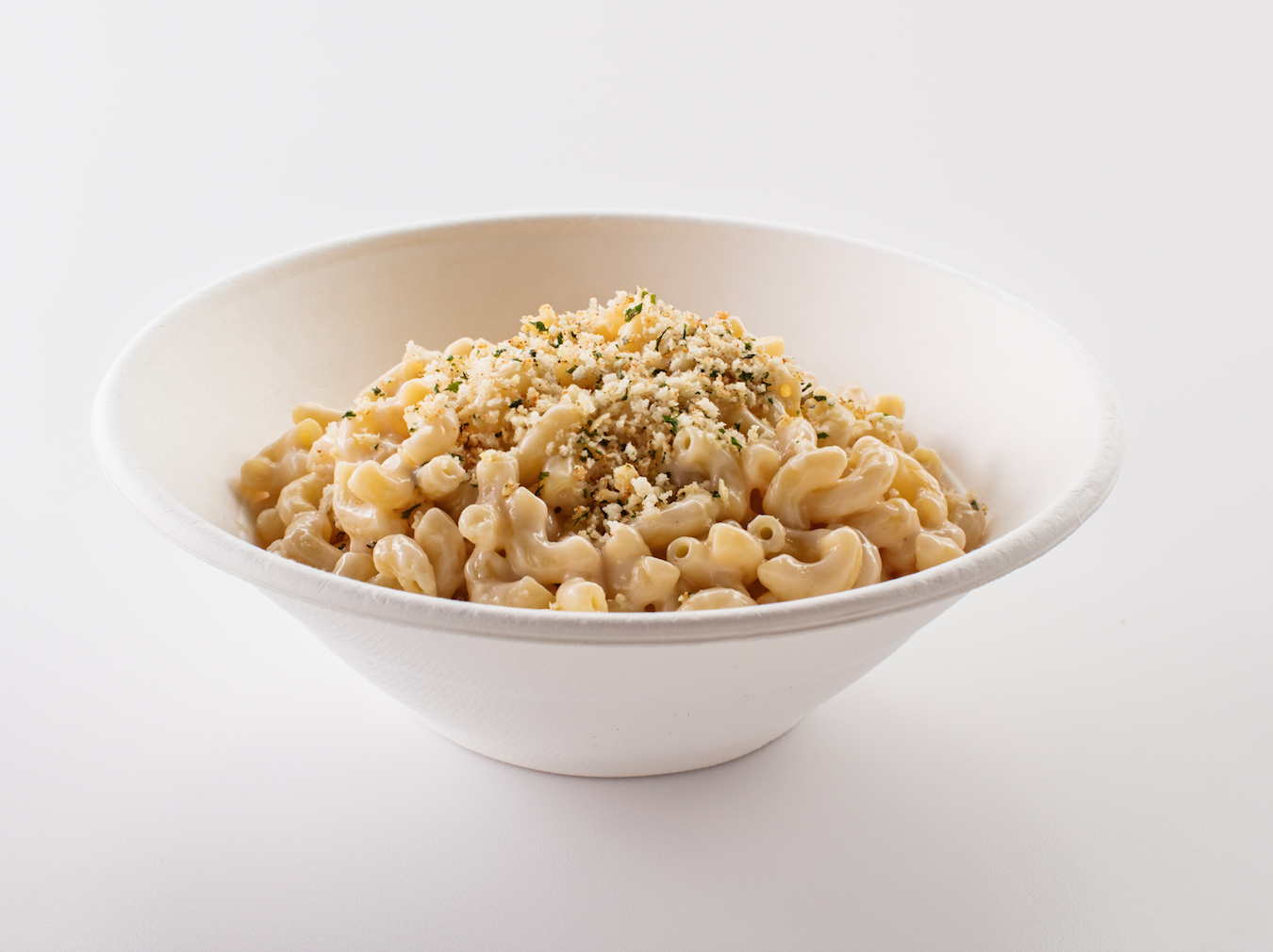 BC Place, Vancouver Whitecaps, 2018 Mac & Cheese
CONCESSION CHAMPS
Stadium snacks worth cheering about
By Sarah B. Hood
It's time to update the old baseball anthem, because stadium eats have come a long way from peanuts and Cracker Jack. Every fine-dining trend is mirrored at the concession stand, and no wonder—great food can be the determining factor in motivating fans off their couches and into live venues.
"A large segment of the sports audience is coming not just to see the game, but to enjoy the food," says Paul Pettas, communications director for Connecticut-based Centerplate, which caters 300 meeting and convention centres across the United States, Canada, United Kingdom and Spain.
Pettas names "hyper-local" menus as a top trend, embracing "local restaurants, chefs, food suppliers and sourcing companies." At Vancouver's BC Place (home of soccer's Whitecaps), Centerplate sources local British Columbia ingredients and works with neighbourhood standout Stanley Park Brewing. Similarly, Rogers Place, home of the Edmonton Oilers, serves Roast Alberta Prime Rib Sandwiches.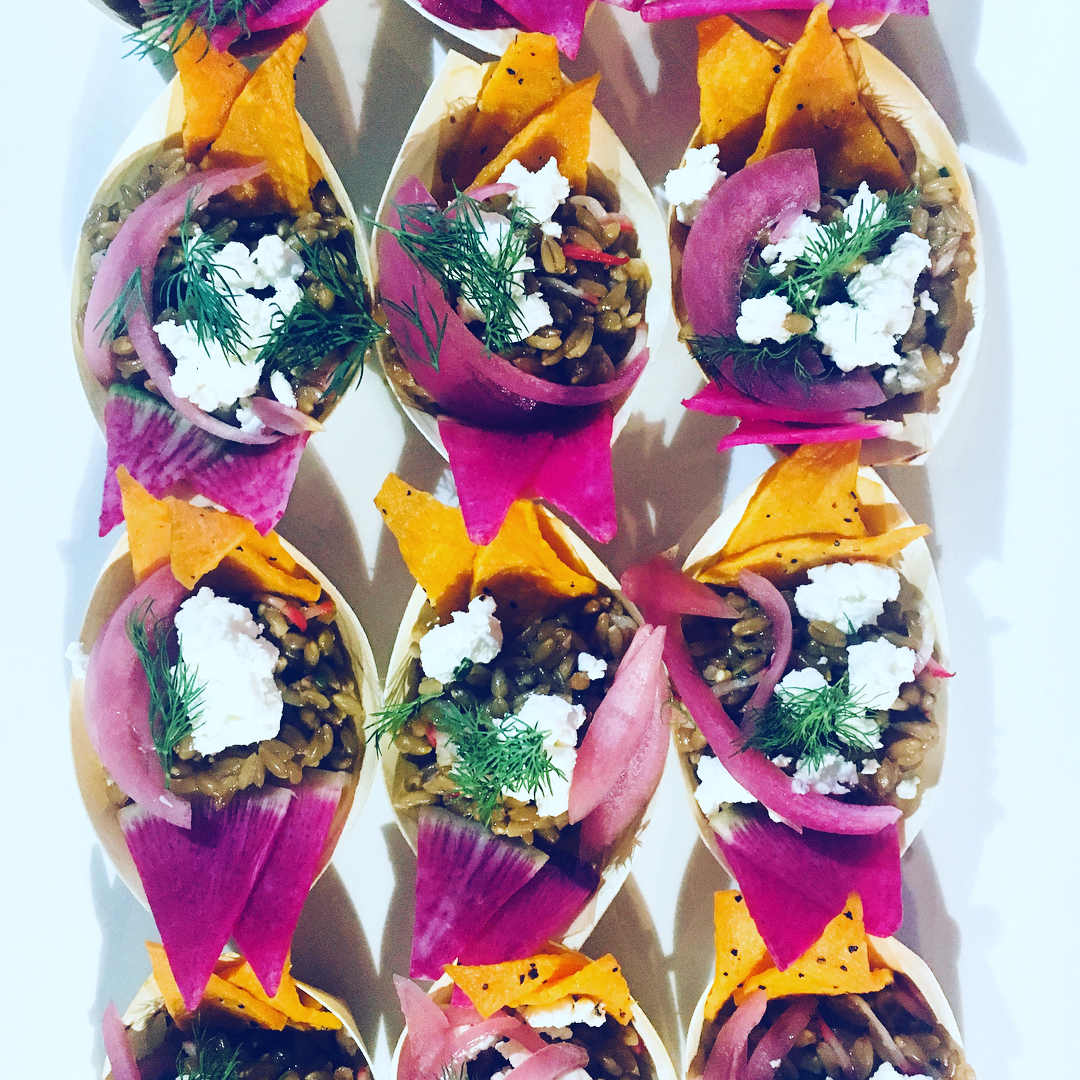 Farro salad, Levy Restaurants, TD Place, Ottawa
---
Meanwhile, fans also crave "international foods and different, diverse menus," he says, from Korean BBQ and Southwestern burrito bowls in Vancouver to Edmonton's Ukrainian-inspired Perogy Dogs and Perogy Nachos and "Halifax Asian" rice and noodle bowls at Halifax's Scotiabank Centre.
Smoked meats—including pork ribs and chicken, made in-house—are the signature offering at the Tribute Communities Centre in Oshawa, Ont., home to the OHL's Oshawa Generals, according to venue general manager Vince Vella. A fan favourite is the carving station where chefs serve up gourmet sandwiches. Last year, butter chicken was a one of the biggest sellers, and the arena is introducing sushi this season, Vella says.
Healthy options are key, notes Pettas. "We serve plenty of vegan and health-conscious items," he says, mentioning the vegetarian Buddha Bowl at BC Place and fresh wraps at the Winnipeg Jets' Bell MTS Place. "One more thing just to note is traceability; we really are focused on having a transparent, open supply chain across all of our food items."
Finally, Instagram-worthy foods rule, like Toronto Raptors Mix Kettle Corn in the team colours (red, purple and white), or cheeky repackaging like savoury snacks in a waffle cone, dessert tacos or the Scotiabank Arena's PB and J Panzerotti in Toronto.
---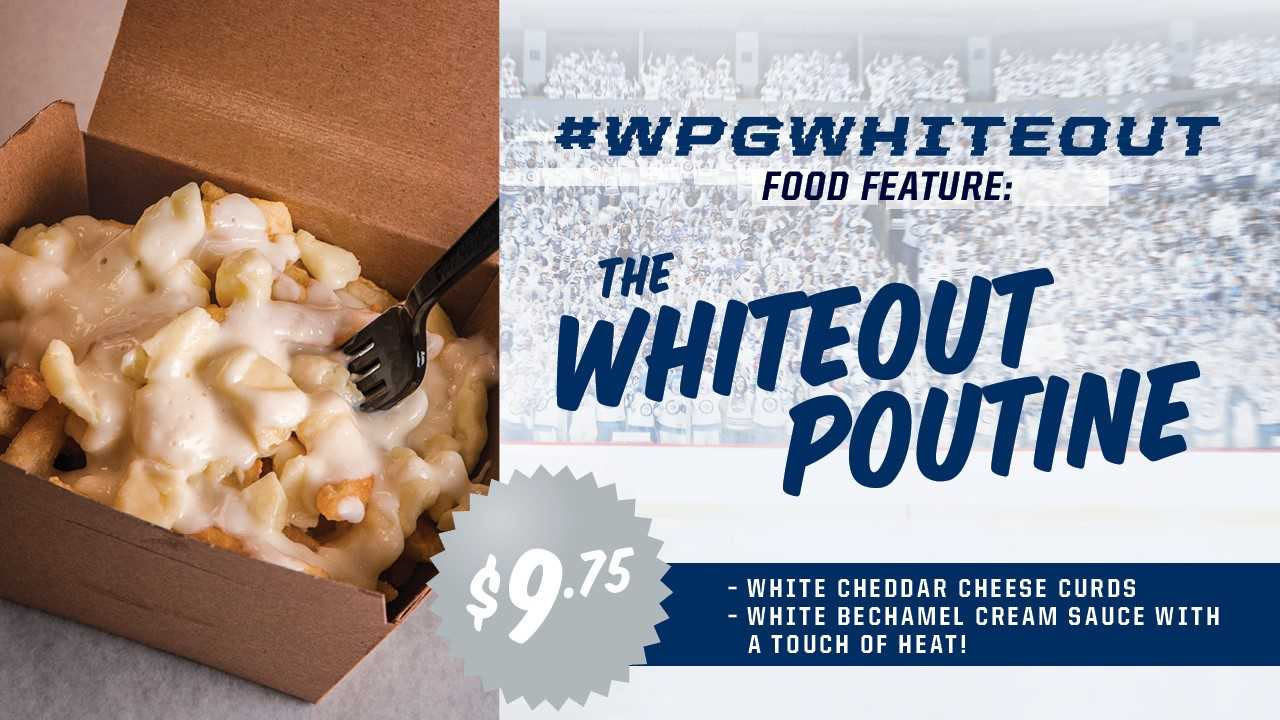 These On-trend Eats Score on Game Day
Korean BBQ Chicken Bowl
BOOM! Kitchen, BC Place (Vancouver)
Crispy seared chicken thigh, soy ginger garlic sauce and toasted sesame with jasmine rice.
Whiteout Poutine
Bell MTS Place (Winnipeg)
A postseason special honouring the "Winnipeg Whiteout" theme with white cheddar curds and béchamel sauce. Also served: Whiteout pizza and waffle-cone chicken.
Redblack and Blue Burger
TD Place (Ottawa)
On Redblacks football game days, Bleu Ermite cheese, bacon and mushrooms top this photogenic, branded "burger of the game."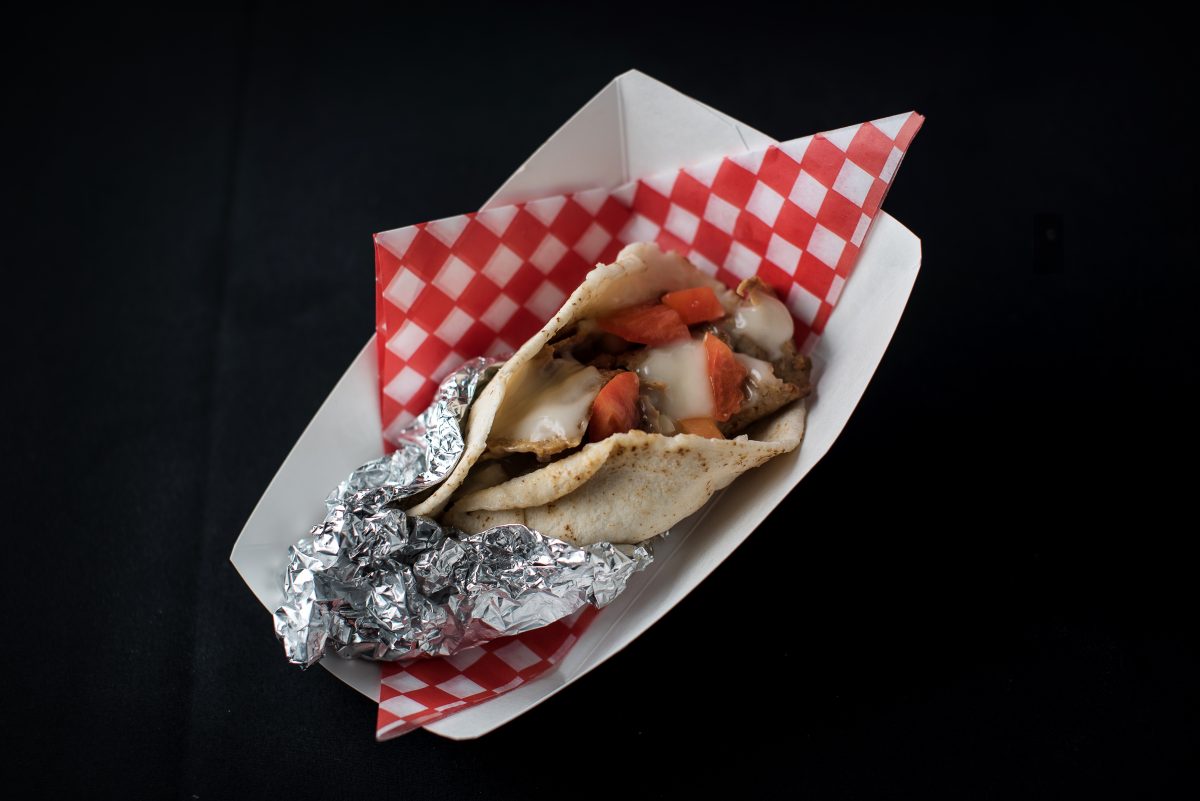 Halifax Donair
Scotiabank Centre (Halifax)
One kiosk serves only this hometown hero: spit-roasted meat shavings and sweet garlic sauce in a pita. Locally loved since the 1970s, fans also go for the kiosk's famous Donair Egg Rolls.