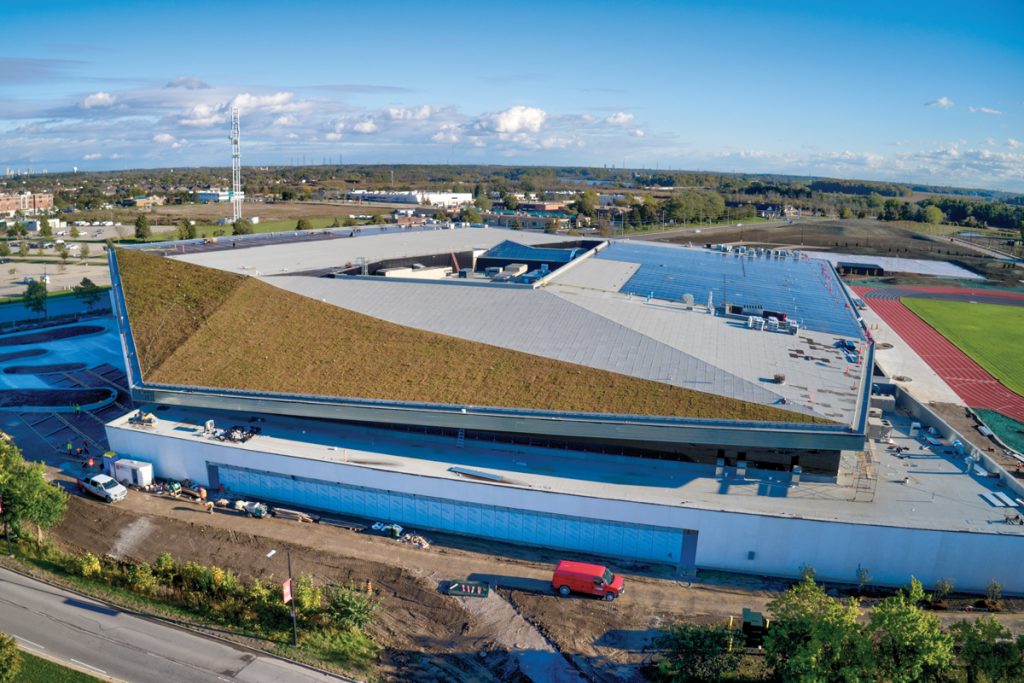 A year-long postponement due to COVID-19 hasn't dampened the spirits of organizers of the Niagara Canada Summer Games, originally set for August 2021. This 28th edition of Canada's largest multisport event is being hosted by 13 Ontario municipalities, the most ever, including the Regional Municipality of Niagara. It's celebrating with the inaugural 13 For 13 Cultural Festival, which will match each municipality with one of Canada's 13 provinces and territories to host daily cultural events throughout the Games.
By Sarah B. Hood
The Event: August 6–21, 2022
Held every two years and alternating between winter and summer, the Canada Games unite athletes from every province and territory. Niagara's Games will host 18 different sports; highlights include the first-ever rugby sevens women's competition and the return of lacrosse for the first time since 1985.
The Legacy
"Hosting the Niagara 2022 Canada Summer Games will help the Niagara Region continue to be a premier sport tourism destination by significantly enhancing its capacity to deliver future events at a national and international standard," says Doug Hamilton, board chair of the Niagara 2022 Host Society. The Games will bequeath two major venues to the region: Canada Games Park (CGP), adjacent to Brock University, and the Henley Rowing Centre (HRC) at the Royal Canadian Henley Rowing Course.
CGP will be a sports and cultural hub for the entire region. Its facilities include the Walker Sports and Abilities Centre, which features an arena with two ice pads, a sport performance centre, a health and wellness centre and a 200-metre indoor track. Outside are six beach volleyball courts, a cycling centre and a track-and-field facility with a full 400-metre track. CGP received $90 million in funding from the federal and provincial governments, the Niagara Region and its Consortium Partners (City of Thorold, City of St. Catharines and Brock University).
Currently nearing completion, the $8-million HRC's event space and training facilities will equip the region to host prestigious international rowing events in style. Numerous other venues have received upgrades for the Games, such as Brock University's Eleanor Misener Aquatic Centre, which has been fitted with new diving springboards, as well as improved baseball and softball stadiums.
Stylish Recovery
"The Ontario and federal governments have both made an added investment of up to $1.1 million to the Niagara 2022 Canada Summer Games to help cover additional costs that came as a result of the Games' postponement and the COVID-19 pandemic," says Hamilton.
"Transitioning back to in-person events has been an adjustment for everyone," he says, noting that much volunteer orientation will happen online. Also, "we will continue to practice safety protocols at our competition venues both before and during the Games, and all volunteers will receive health and safety training as part of their volunteer orientation."
Above all, he says "The Niagara Host Society looks forward to playing a key role in celebrating the recovery and emergence from unprecedented countrywide shutdowns due to the COVID-19 pandemic."
---
BY THE NUMBERS
Sports: 18
Venues: 19
Hosting municipalities: 13
Volunteers: 4,500
Economic benefits: $400 million
Infrastructure build: $100 million
Job creation: 2,100
---
Originally published in the ADRENALIN Spring 2022 issue.