It's NBA Canada's time to shine. All-Star 2016 was much more than a mid-February frenzy of star athletes, celebrities and exclusive parties. NBA Canada and partners hit the road months before All-Star weekend as part of a strategy to build excitement across the country, and to leverage a unique opportunity to engage and grow the fan base.
Angela Kryhul chatted with NBA Canada vice-president and general manager, DAN MACKENZIE, about harnessing the momentum of All-Star 2016.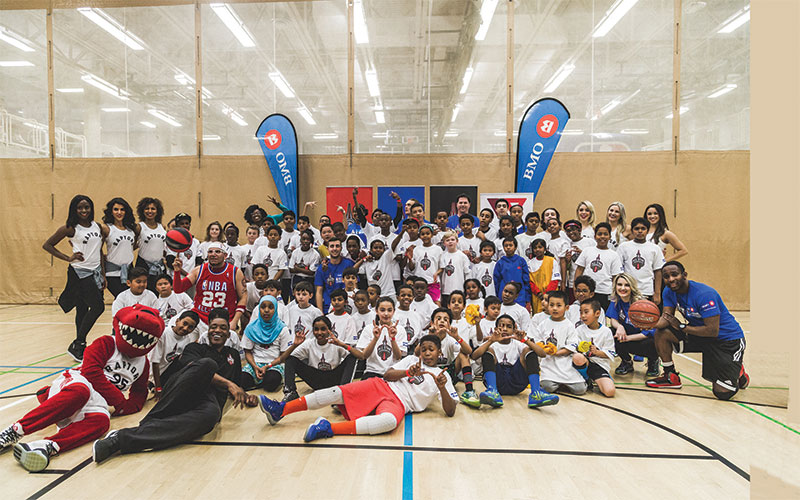 Fan Engagement:  A three-pronged strategy
Connect with youth: "We found that kids were picking up basketball at a later age than other sports. The ball is big, the hoop is high… so we created a modified program to allow younger kids to play," MacKenzie explains. The new Junior NBA Rookie Division was put together specifically to get children aged five to seven into the game, and clubs are being established in 125 communities in Canada and the U.S.
NBA Live: Prior to All-Star weekend, the league brought NBA live pre-season games to four key markets—Montreal, Ottawa, Vancouver and Winnipeg. NBA Canada also connected with Canadian youth by bringing the family-friendly NBA All-Star Tour program to 14 Canadian cities. During All-Star weekend in Toronto, fans could experience NBA Centre Court, an interactive "basketball wonderland" featuring 40 courts, autograph signings, instructional clinics and lots of fun basketball-related activities.
Invest in technology: "We're ensuring we have the right technology to reach our fans in an engaging way," MacKenzie says. "We've seen significant growth, especially in our social media followings over the past year. Our goal is very simple: to provide really compelling, exciting, fun content that will bring you back and build your affinity for the NBA."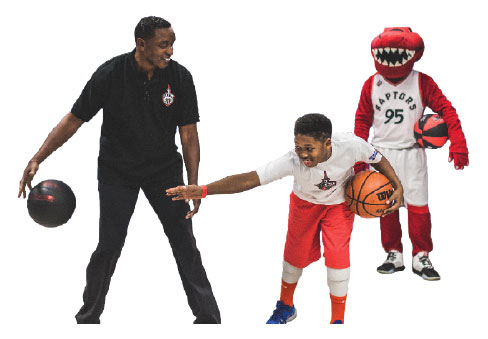 NBA Canada was the first to extend the life of the iconic event beyond the traditional three-day weekend, by turning it into a four-month nationwide celebration
Demographics
Canada's changing demographics are giving basketball a boost. New immigrants from China, the Philippines and India bring an enthusiasm for the game as well as the NBA, according to Paolo Pastore, NBA Canada's director, global marketing partnerships. NBA Canada is connecting with youth at the grassroots level through programs with the Canadian Chinese Youth Athletic Association in Toronto, as well as Philippine minor league basketball groups in Winnipeg.
The 2016 NBA All-Star Game in Toronto was the very first time it had been held outside of the United States
Building Legacy and Partnerships
"There's never been a better time for the NBA All-Star Game to have come to Toronto," says MacKenzie. "Basketball is in a really great place right now: the Raptors are having a phenomenal season and we have more Canadian players (12) in the NBA than ever before." NBA Canada has also signed six new marketing partners in the past 18 months: Air Miles, Bank of Montreal, Foot Locker, Kumho Tire, Nestlé and Unilever.