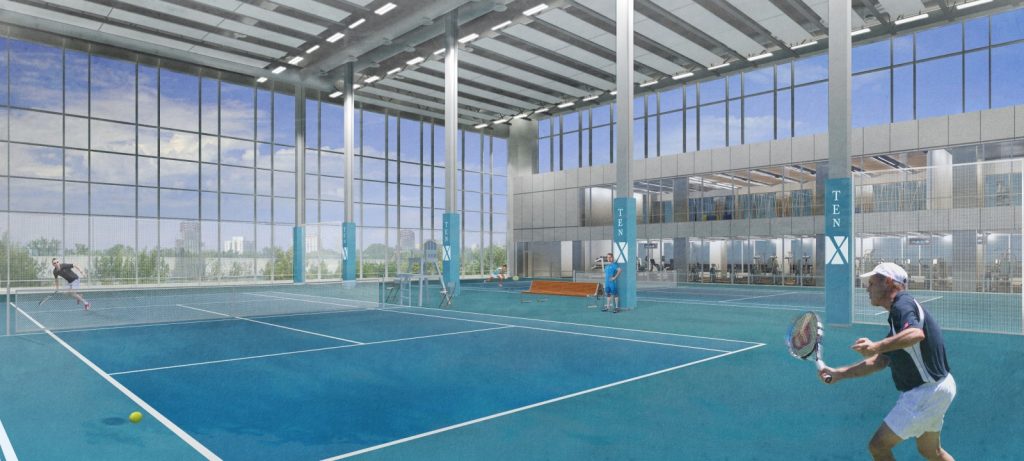 Hotel X courts sport tourists with premiere facility
You know a hotel developer is serious about catering to local and travelling sport enthusiasts when it devotes 90,000 sq. ft. of its very first Canadian luxury boutique property to a professional quality athletic facility managed by a former international tennis pro.
Scheduled to open at the end of March on Toronto's Exhibition Grounds, Hotel X Toronto is the newest—and largest—boutique property by New York City-based Library Hotel Collection. The 30-storey hotel boasts stunning panoramic views of Toronto's downtown core, surrounding neighbourhoods and the blue waters of Lake Ontario.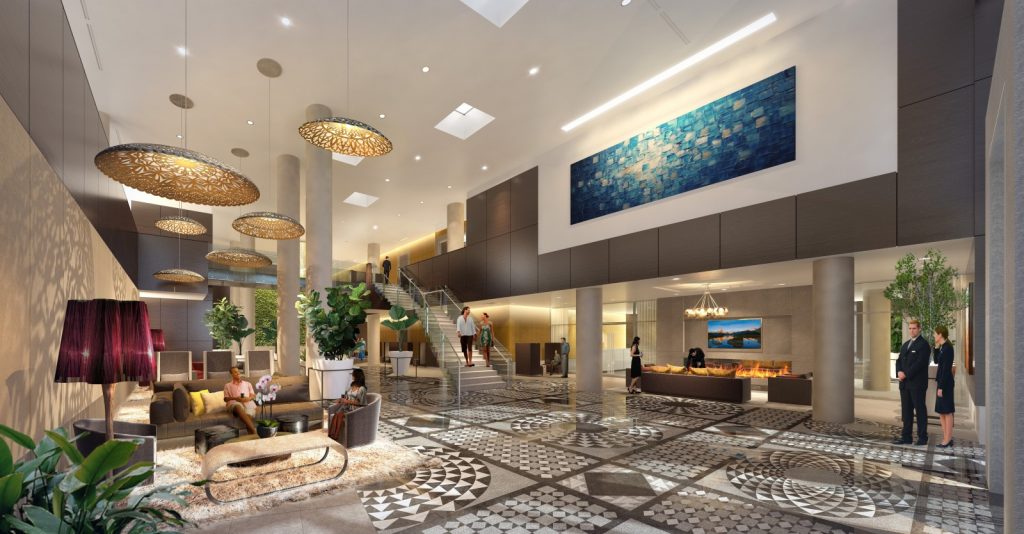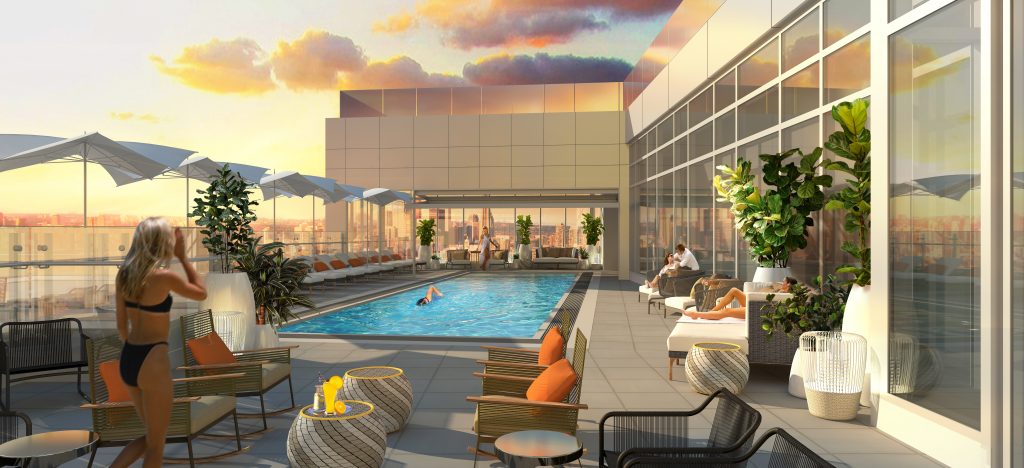 Inside, under soaring 50-foot ceilings, hotel guests and members of TEN X TORONTO, the hotel's new sport and fitness club, will have access to four Deco Turf tennis courts, nine squash courts, a golf simulator, a hot yoga studio, and more.
The expansive TEN X centre is a rarity for downtown Toronto hotels and fitness clubs where space is at a premium. The opportunity to transform 12 acres of Toronto's historic Exhibition Grounds allowed the Library Hotel Collection to "create the ultimate sports destination," says Gary Muller, a former professional South African tennis player, and CEO of TEN X TORONTO.
The centre will also feature a 25-metre FINA approved rooftop pool, a fitness centre, pilates studio and a 6,000 sq.-ft. full-service spa. "We're trying to create the best possible destination from a sports standpoint, and create an energy that will encourage guests to return," Muller explains.
TEN X TORONTO's club professionals include Daniel Nestor, an Olympic gold medalist and among the Association of Tennis Professionals' most accomplished doubles players, and Amr Shabana, a four-time World Open Squash Champion and the former World No. 1 player.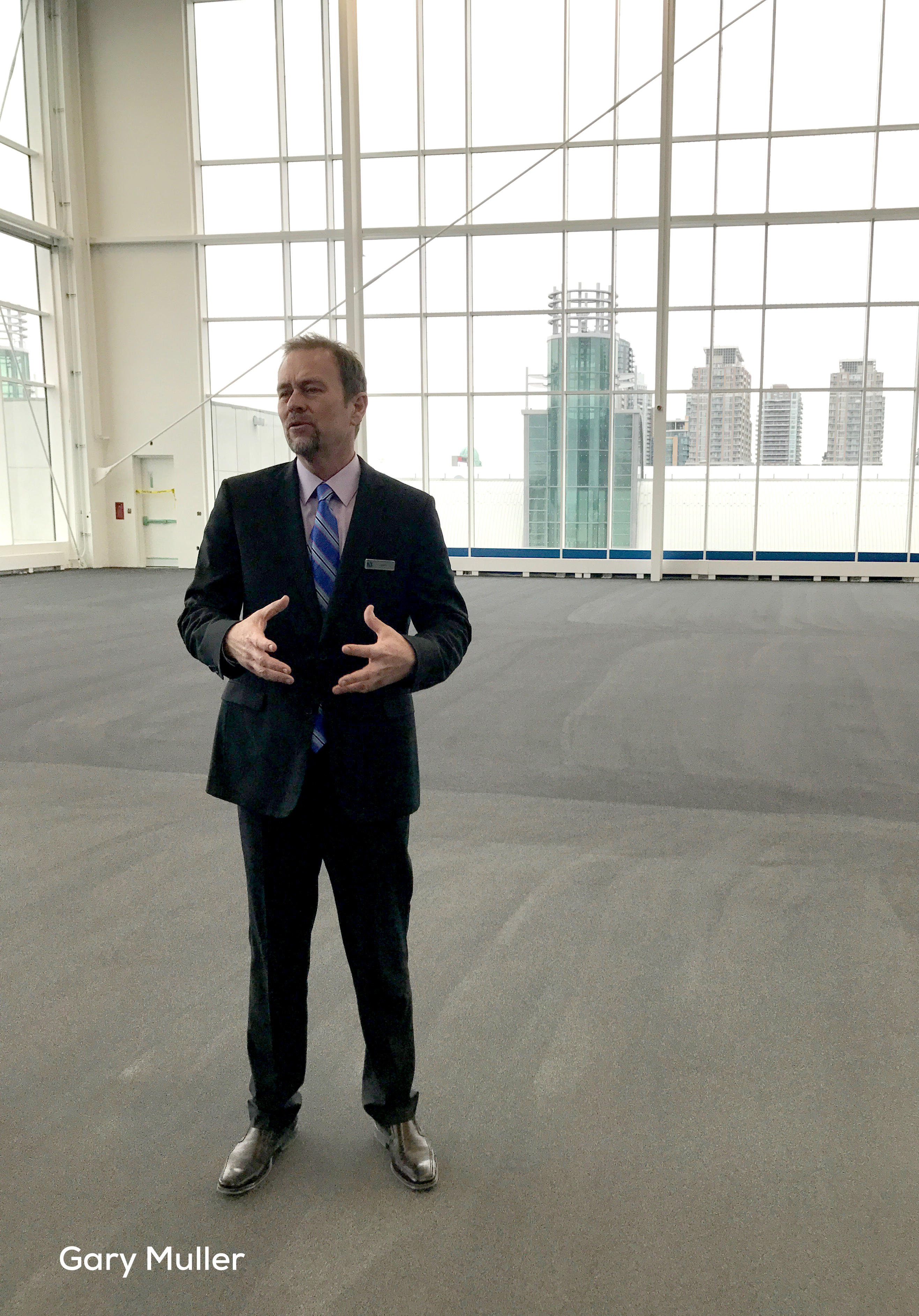 Muller expects the centre to be a draw for visiting and local pro athletes as well as accomplished amateurs. TEN X TORONTO's members' lounge and café look out onto tennis court one, where guests have the opportunity to watch players in action. 
The courts, which are located on two levels, boast extraordinary views of the city and can be converted for special events, Muller says. The hotel features an additional 83,000 sq. ft. of indoor and outdoor meeting and event space. 
Hotel X Toronto occupies nine of 12 developable acres. The three remaining acres are expected to include a sports component when developed.
SaveSaveSaveSave
SaveSaveSaveSave
SaveSaveSaveSaveSaveSaveSaveSave
SaveSave
SaveSave
SaveSave