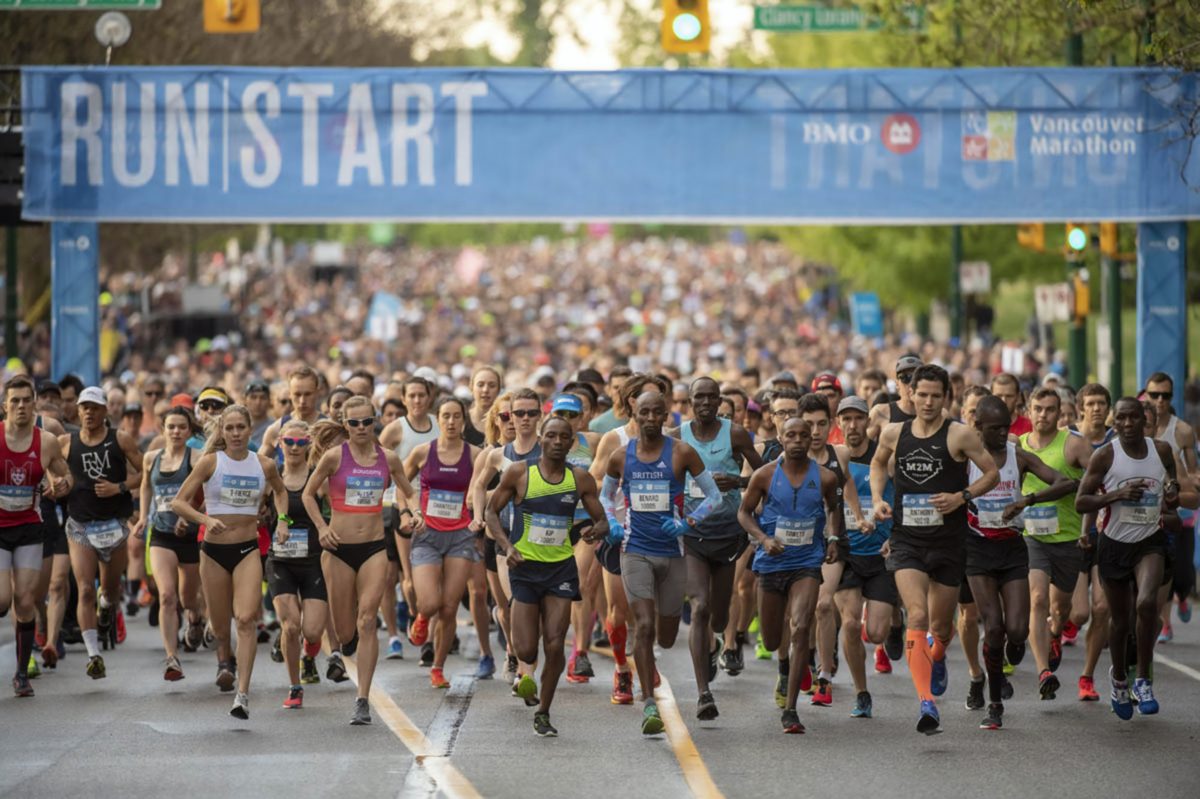 Marathon Event Expos
By Wendy Helfenbaum
A successful marathon combines a winning destination, a large number of racers and spectators and, increasingly, a lively event expo. Because racers must pick up their race kits and bibs in person prior to the big day, many big-city marathons host event expos where sport, health and lifestyle exhibitors can promote their products and services to this coveted market and to the general public. Here's how two major marathons stage top-notch expos.
---
BMO VANCOUVER MARATHON EXPO
Date: May 3-5, 2018
Venue: Vancouver Convention Centre East
Number of booths: Over 120 exhibitors
Expo attendance: Over 25,000
Demographic: 55% male, 45% female; aged 35-45
---
TORONTO MARATHON EXPO
Date: May 3-4, 2018
Venue: Enercare Centre, Exhibition Place
Number of booths: 50 exhibitors at 70 booths
Expo attendance: 15,000-20,000
Demographic: 55% male, 45% female; aged 25–55
---
First impressions
Vancouver's three-day Health, Sports & Lifestyle Expo showcases some 120 exhibitors and athletic brands, as well as food sampling, hands-on treatments and free giveaways. On race day, runners, supporters and spectators also enjoy a street festival near the finish line. 
"The Expo is our first touch point with our runners, so we want to give them and others coming to our event a very memorable experience," says race director Eric Chéné. "The average person spends 30-45 minutes at the Expo; most already have healthy, active lifestyles, and they want a takeaway from the event."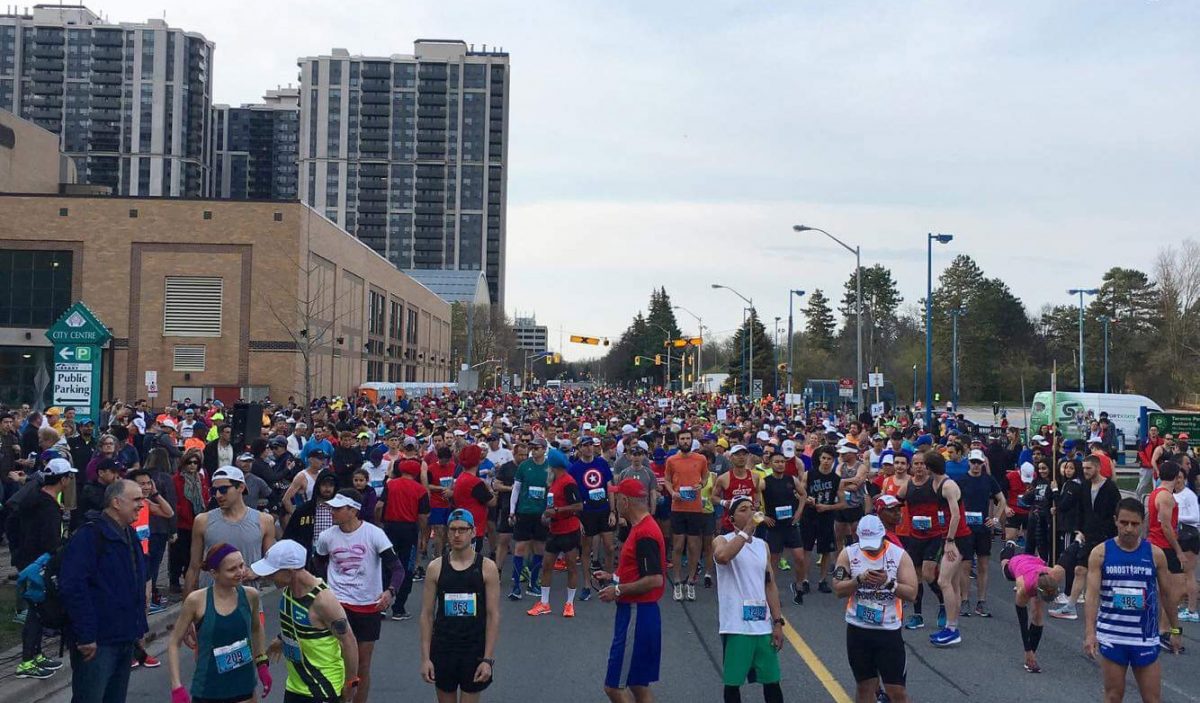 ---
Timing is everything
Toronto Marathon Expo coordinator Karli Feldman scouts vendors and groups of interest to race participants, along with smaller businesses seeking to grow their platform with this demographic. She says that lead-time is key: "Community involvement is part of many corporate mandates, so attending expos like ours is something that bigger [vendors] like Vitaminwater have allocated budgets for, but they book up early, so the more time you have to reach out to vendors, the better."
Anticipate the cost
Marathon expos should always be a budgeted cost, notes Chéné: "Don't expect to make money off your expo; there's obviously some cost-offsetting by charging [for] booth space, but in larger cities, expo space for that many participants is very expensive, and it's just going up."
Broaden your reach
Feldman wants to expand further into the Toronto community for future expos: "I've learned there are many vendors you wouldn't necessarily think are connected to running that people are very interested in, like natural beauty product companies. So expand your horizons."
Aim for a high-end event
The Vancouver Expo is positioned as a premier event, "and we want our expo to reflect that," Chéné says. As for marketing, both expos have moved away from tote bags filled with coupons and promotional postcards that usually land straight in the recycling bin, and towards digital coupons.
Think outside the booth
The Toronto event tries to appeal to both experienced and inexperienced runners with workshops and iRun Talks featuring coaches, dieticians, psychologists and athletes. The Vancouver Expo injects fun interactive elements, such as onsite axe-throwing and dance contests.
SaveSave
SaveSave
SaveSave