Legacy makers
How three organizations are engaging athletes, connecting communities and creating dialogue through sport and culture.
By Sam Laskaris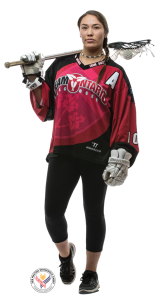 MASTERS INDIGENOUS GAMES 
July 12-15, 2018 | Toronto, Ont.
Rights Holder: Aboriginal Sport & Wellness Council of Ontario
Host Community Partner: Mississaugas of the New Credit First Nation
Grownups still like to have fun. That was the thinking of organizers of the inaugural Masters Indigenous Games (MIG), staged this past summer in Canada's most populous city.
A year after hosting the North American Indigenous Games (NAIG) in Toronto, officials from the Aboriginal Sport & Wellness Council of Ontario (ASWCO) opted to keep their operational wheels spinning and to run the first MIG, also
in Toronto.
ASWCO president Marc Laliberté says there was an increasing number of calls to have athletic competitions available for Indigenous athletes past their teen years. Adult categories were last held at the 2008 NAIG. "We felt there was a demand for it."
MIG 2018 attracted about 600 participants from six countries taking part in various sports including archery, basketball, canoeing, golf, track and field and volleyball. The event's cultural village and celebration space hosted workshops, storytelling and interactive performances. There were demonstrations of traditional sports such as archery, lacrosse and tug of war, as well as Arctic Sports and the Inuit game of Standing Kick.
About 300 volunteers helped out at the Games. But the event did experience some anticipated growing pains. For example, some age groupings had to be cancelled and merged with other divisions where the minimum number of entrants was not reached in an age category.
Getting enough sponsors onboard was also a challenge, Laliberté adds. An economic impact study on the event is in the works.
Plans are in motion to stage the next MIG in 2021, possibly in Ottawa. Going forward, ASWCO aims to hold MIG in the year following each NAIG.
Laliberté offers this advice to future MIG organizers. "Start planning now and cast a wide net," he says. "Try to remember there is interest from around the world for the Games."
NATIONAL ABORIGINAL HOCKEY CHAMPIONSHIPS
May 6-14, 2019  |  Whitehorse, Yukon
Rights Holder: Aboriginal Sport Circle
Host Community Partner: Yukon Indian Hockey Association
Though the National Aboriginal Hockey Championships (NAHC) have been staged annually since 2002, next year's edition will signify a first. The 2019 NAHC will take place in Whitehorse, marking the first time the event has been held in one of Canada's three territories.
Michelle Dawson-Beattie, chair of the tournament host committee, knew Whitehorse had a solid chance of landing the event. "The tournament has never been held north of 60," she says. "I thought that was a really nice touch on our side." 
About 450 athletes representing 20 squads (10 female and 10 male) will compete at the Hockey Canada-sanctioned tourney, which primarily features Bantam (13-14) and Midget (15-17) players.
Dawson-Beattie, who's also the president of the Yukon Indian Hockey Association (YIHA), is confident the Whitehorse community will stage a spectacular NAHC. That's because the YIHA has received rave reviews for hosting a considerably bigger tournament over the past 41 years: the Kilrich Building Centres Yukon Native Hockey Tournament. In 2018, the three-day event hosted a total of 63 youth and adult squads. 
The NAHC event was previously hosted in 2018 by Nova Scotia's Membertou First Nation. In 2017, the event was co-hosted in Duncan, B.C., by four groups: Cowichan Valley Regional District; the Indigenous Sport, Physical Activity & Recreation Council (formerly named the Aboriginal Sport, Recreation and Physical Activity Partners Council); Cowichan Tribes; and Metis Nation BC.
Heather Kaulbach,  executive director of the Aboriginal Sport Circle, advises those looking to stage a future national tournament to first contact officials from their provincial or territorial Aboriginal sports body. "They need to find out how to partner together," Kaulbach says. "That should be one of the first calls made."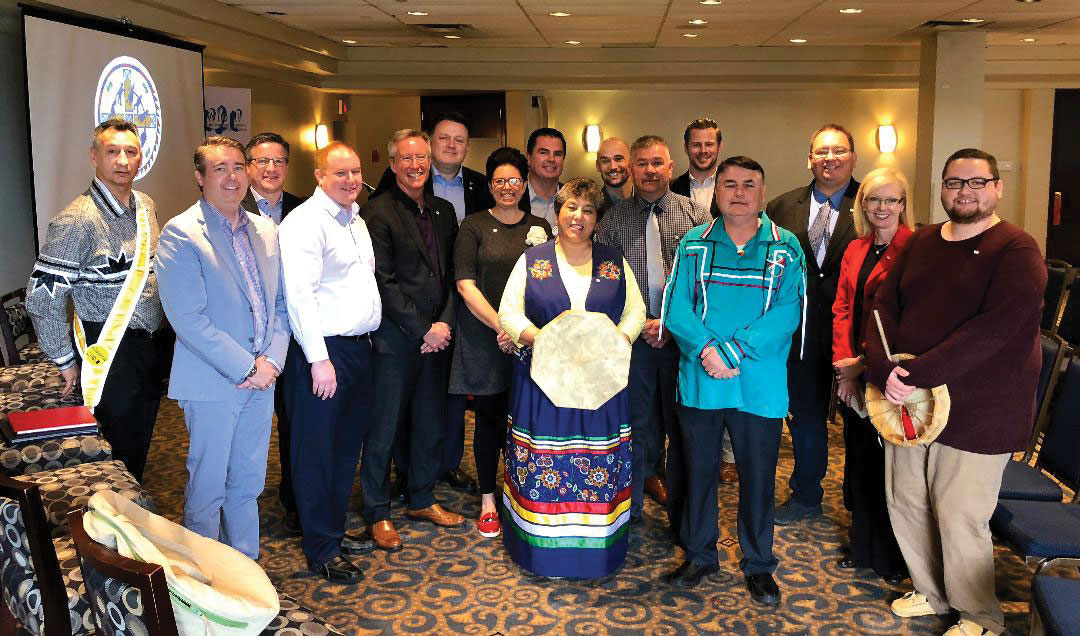 NORTH AMERICAN INDIGENOUS GAMES
July 12-19, 2020  |  Halifax, N.S.
Rights Holder: NAIG Council
Host Community Partner: Mi'kmaq Sport Council of Nova Scotia
Since their inception in 1990, the North American Indigenous Games (NAIG) have been staged in nine locations across Canada and the United States.
But Tex Marshall, the chair of the 2020 NAIG host society, is promising the next event in Halifax will be truly special.
"It will be different from others because of our down east hospitality," Marshall says of the event, which is expected to attract as many as 6,000 participants.
As was the case at NAIG 2017 in Toronto, athletes aged 19 and under will compete in 14 sports at the Games in Halifax. They are athletics (track and field and cross-country running), archery, badminton, baseball, basketball, canoeing/kayaking, golf, lacrosse, rifle shooting, softball, soccer, swimming, volleyball and wrestling. Two demonstration sports—beach volleyball and rugby sevens—will be added.
Prior to the 2017 NAIG in Toronto, previous Games were held in 2014 in Regina and in 2008 in Cowichan, B.C.
"Our key goal is to focus on the athlete experience," Marshall says. "We want everybody to leave Halifax with a positive experience."
About 3,000 volunteers will be required for the 2020 NAIG. Since Nova Scotians are known for their high rates of volunteerism, Marshall doesn't envision any problems finding people to assist. Plus, organizers have a volunteer databank to work from since Halifax previously hosted prestigious events such as the 2011 Canada Winter Games and the 2008 IIHF World Championship in men's hockey.
It's expected to cost as much as $11 million to stage the 2020 NAIG. Provincial and federal governments typically chip in $3.5 million each, and the host society will cover remaining expenses, primarily raising funds through various sponsorships. 
SaveSaveSaveSave
SaveSave
SaveSave
SaveSave