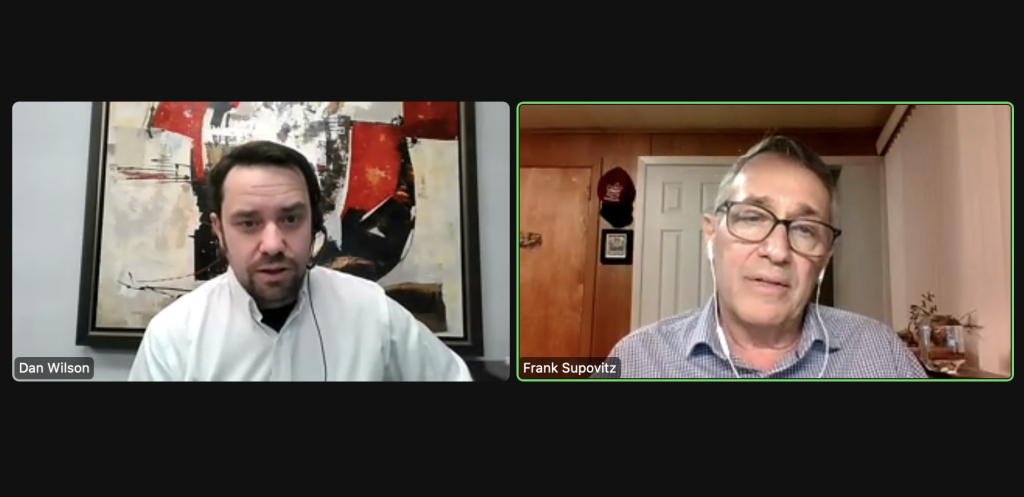 By Angela Kryhul
Through his long career as a sport events producer, Frank Supovitz has had dozens of things go wrong but none so publicly as when, on February 3, 2013, a power failure paused Super Bowl XLVII for 34 minutes. Supovitz shared insights from his book, What to Do When Things Go Wrong, with a recent gathering of the International Live Events Association (ILEA) Toronto chapter. The webinar was hosted by Dan Wilson, ILEA vice-president, education.
Dan Wilson: How did you end up in sport event management?
Frank Supovitz: I grew up in New York City and worked weekends and nights after school as an usher at Radio City Music Hall. In 1973, when I graduated from college, I was offered a management position learning theatre operations, the entertainment booking business and marketing. Radio City really wanted to get into sporting events, so we produced halftime shows for the Citrus Bowl and the Sun Bowl. They were terrible, but I learned a lot.
In 1988, the National Football League hired Radio City to produce the Super Bowl XXII halftime show. We amassed a lot more sports-oriented events. I was offered the opportunity to go to the National Hockey League to run the entire events portfolio and then eventually moved to the National Football League.
Wilson: You wrote a book about what every event planner fears the most—when things go wrong and the dirty little secrets we all try to hide from our clients. Why don't we like to talk about failures?
Supovitz: Everybody talks about how smart they are, how creative they are and how they made everything go really, really well. I think you learn more from when things go wrong, but it's a whole lot better to learn from something that went wrong for somebody else. And that was the purpose of the book.
The very high profile example is the blackout during Super Bowl XLVII [at Mercedes-Benz Superdome] in New Orleans. When something goes wrong like that, it's not a secret for very long. Imagine the worst day you've ever had at work and not only your boss knows about it, but your customers, your staff, 74,000 people in the venue and 110 million people watching on television.
Wilson: In the book, you talk about the importance of imagining everything that can go wrong as the basis of contingency planning. Was a blackout on that list?
Supovitz: Absolutely not. Ten days before every Super Bowl, I instituted a tabletop exercise. When the electricity went out, half the building was dark, including our control centre and all our communication systems. When you've done these tabletop exercises, people are empowered to do what they need to do. Law enforcement and security were figuring out whether it was a cyber terror attack and the stadium operations team was shutting down all the non-essential power in the other half of the building.
I didn't have to call a meeting because we'd already rehearsed what to do. Within three minutes we were able to ascertain a safe environment. It was not a cyber terror attack or sabotage.
Wilson: How long did it take to turn the lights back on?
Supovitz: I'm going to provide a little bit of context because there's a lesson to be learned. With 110 million people watching on television in the United States alone, broadcasters wanted that game to restart right away. We had the lights back on in 24 minutes, but I said 'we're not starting this game again until I know everybody's information and communications systems are back up and running.' We checked instant replay, football operations, coaching, officiating and scoreboard. We took another 10 minutes, much to the chagrin of CBS.
Wilson: As an entrepreneur, how do you find people… what's the skill set you're looking for?
Supovitz: You don't start with that. You start with the right people for the right job. My business model is knowing who does the kind of work that I need to have done for a particular project. For example, the skill set you need to operationally work at the Indianapolis Motor Speedway during the Indy 500 is very different from the skill set needed for the Major League Baseball draft.
Leadership starts with having the right people to lead. I think that's the most important thing. As you work with people, you start to see how they operate under stress. I know who's not going to panic. Panic penalizes your organization. If somebody panics, you show them out of the room. I don't care what their talents are at that point.
I'll wrap this in a quote: 'recovery requires a response, not a reaction.' And that's what the additional 10 minutes was at the Super Bowl. We were responding. We weren't reacting to CBS saying 'kick the ball… let's go!'
Wilson: If clients are unaware that anything went wrong, do you leave it at that? Or do you review afterwards?
Supovitz: First of all, you have to own it. It doesn't matter who is actually at fault. Do you evaluate it afterwards if nobody noticed? Damned right you do. Do you talk to the client about it? If it's a production detail they didn't notice, I don't think it's important to bother them with that kind of detail. If it's something that the event organizer precipitated then yeah, you absolutely should say 'we had this problem; here's how we solved it' and then recommend how to change that part of the production plan for the future.
Wilson: How do you take ownership of a situation and turn it into a positive for your client?
Supovitz: When a client or your boss or your team turns to you and asks 'what's going on' or 'what's the next step?' you need to be able to deliver on that and maintain your authenticity. You're telling them the truth and they should believe it. That's what it all comes down to.
When we were trying to get the lights back on, the energy company put out a statement blaming the stadium for the power failure and within minutes the stadium put out a release blaming the power company for the malfunction of a piece of equipment. Blame is not important in the heat of the moment. Just figure out what the problem is and solve it. Respond, don't react. And then do your post mortem.
_______________
Frank Supovitz is president of Fast Traffic Events and Entertainment. Prior to joining the NFL in 2005, Supovitz spent 12 years in Canada as the NHL's senior vice-president, events and entertainment. He was responsible for the NHL All Star Weekend events, the NHL Draft Awards Show and he collaborated with the Edmonton Oilers to introduce the very first NHL outdoor game, now called the Heritage Classic.