The Dauphinee Centre at Saint Mary's University, Halifax, is a dream two decades in the making
By Sarah B. Hood
Bob Dauphinee died in 2000, but his long-held dream of funding a new home for the Saint Mary's Huskies hockey teams came to fruition this year. A Halifax-area hockey star and varsity football player in the 1950s, Dauphinee left a generous bequest that will benefit the university community for decades to come. With additional funds from local entrepreneurs Glen and Nancy Holmes, Saint Mary's University opened its new Dauphinee Centre on September 5 to serve as the home of the university's 12 men's and women's varsity teams.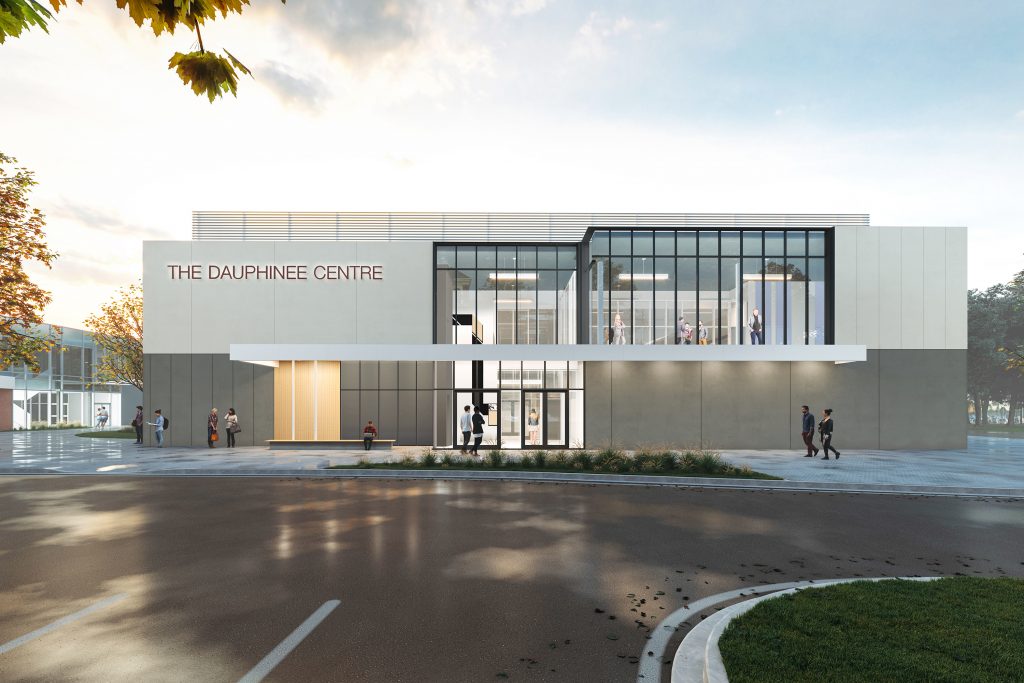 "Our men's hockey team has not played on campus for 18 years," says Scott Gray, Saint Mary's director, athletics and recreation. Since the ice surface at the existing alumni arena was not large enough, the men's hockey team had to play at an outside rink. "This new arena has an NHL-size rink; part of the goal was to bring that student activity and that team back to the campus and also provide a resource for the local community," he says.
The Dauphinee Centre replaces an aging facility built in the 1960s. Gray estimates that "51 per cent of the usage of the rink will be community use." Apart from the official university hockey and ringette games, students and faculty will be able to enjoy open skating times, and Gray has plans to introduce beginner skating classes for the approximately 30 per cent of the student body who are international students.
The Dauphinee Centre also creates possibilities for hosting major sports competitions, performances or convocation ceremonies. "In the future we will look to host both AUS [Atlantic University Sport] and USports Championships," Gray says.
The facility features a gathering place at the top of the building ("kind of a sky box," says Gray) that can accommodate about 1,200 people for special events.
"Don't think of it as just a hockey rink," he says. "A little bit of everything can happen at one spot, and that's the important thing for us: having a space where students and the community can congregate."
---
The Dauphinee Centre
NHL-size ice surface (capacity of 1,200 people, seated and standing)
6 accessible changing rooms
Upper-level warming room overlooking the ice surface
Pedway link to the Homburg Centre for Health & Wellness
---
Saint Mary's University Sport & Event Hosting
Accommodations: 700 beds available from May to August
Largest Theatre Auditorium: Seats 600
Conference Hall: Seats 400
Largest Multi-media Classroom: Seats 70
Largest Meeting Room: Seats 30
Private Dining Room: Seats 48