The Neighbourly Thing To Do
It seems that more cities across the country are pooling their resources with an eye to co-hosting sport competitions and events with nearby communities. STU BALLANTYNE, senior vice-president, operations, Oilers Entertainment Group, tells how Edmonton and Red Deer got together for the 2018 Hlinka Gretzky Cup as well as the upcoming IIHF World Junior Championship in 2021.
By Angela Kryhul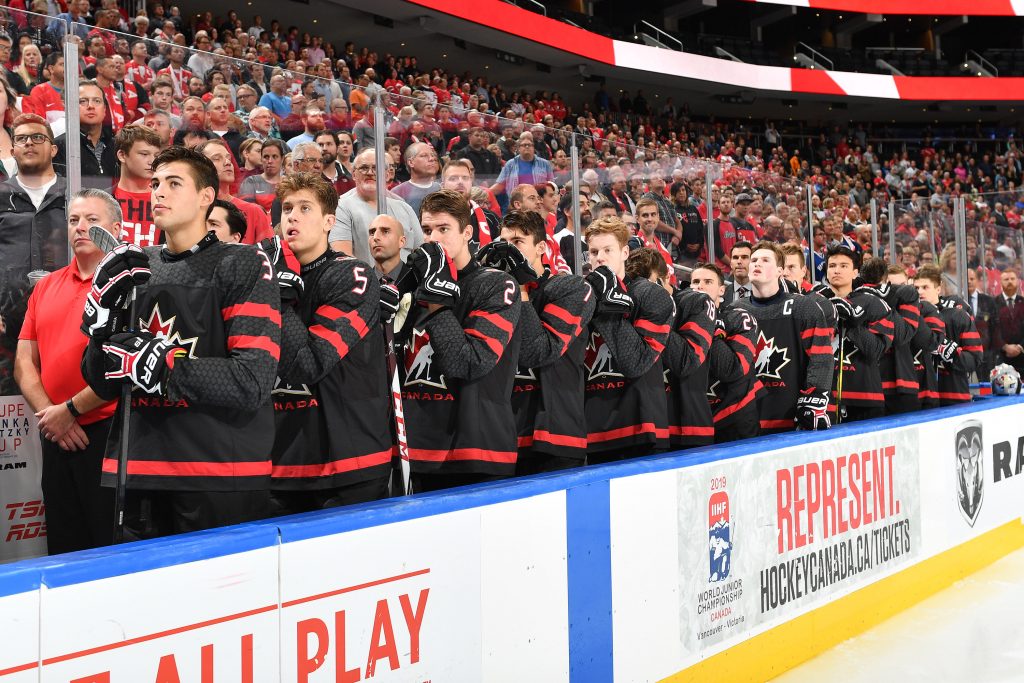 How did Edmonton and Red Deer establish a co-hosting relationship?
We had done events in Red Deer, but [the Hlinka Gretzky Cup, in August 2018] was the first time we really connected the hockey club and the city. We had already secured the tournament for Canada, but we wanted to have a secondary market and we thought Red Deer was a good fit. Based on that success and our ability to work together, we hosted a game between the Calgary Flames and Edmonton Oilers rookies in Red Deer this past September, which is perfect because Red Deer is halfway between the two cities. That established relationship was why we were able to co-bid to host the World Juniors in 2021.
How do the two cities approach co-hosting in a fair and equitable way?
Using the World Juniors as an example, Red Deer will host Team Canada pre-tournament games so that people not travelling to Edmonton will have the chance to see Canada play early in the tournament. You want to take care to pick the right sized venue for the right type of event so that you create an ambiance that people will enjoy and that is good for the players too. Red Deer has a smaller building [Enmax Centrium, 7,000+ seats] compared to Edmonton [Rogers Place, 18,500 seats]. We hosted some of the Hlinka Gretzky Cup games in Red Deer's Servus Arena [1,360 seats], and some people thought it was quite small. But we had never sold hockey in the middle of August in the city of Red Deer before.
What advice can you offer communities that are looking to co-bid and co-host?
The key thing is not to run ahead of the city and your government agencies. If you want to host an international event, it's best to have them involved at the ground level because you're going to have a much rougher road to success if you've secured the bid not the support from the city. Show the other community that if they're going to invest in co-hosting the event, money will be left in their city and that the community will be better off for co-hosting.
---
2021 IIHF World Junior Championship
Bid committee: Oilers Entertainment Group (OEG); city of Edmonton; Red Deer Rebels Hockey Club; city of Red Deer
Regional economic impact: $50 million+
Source: Hockey Canada
---
News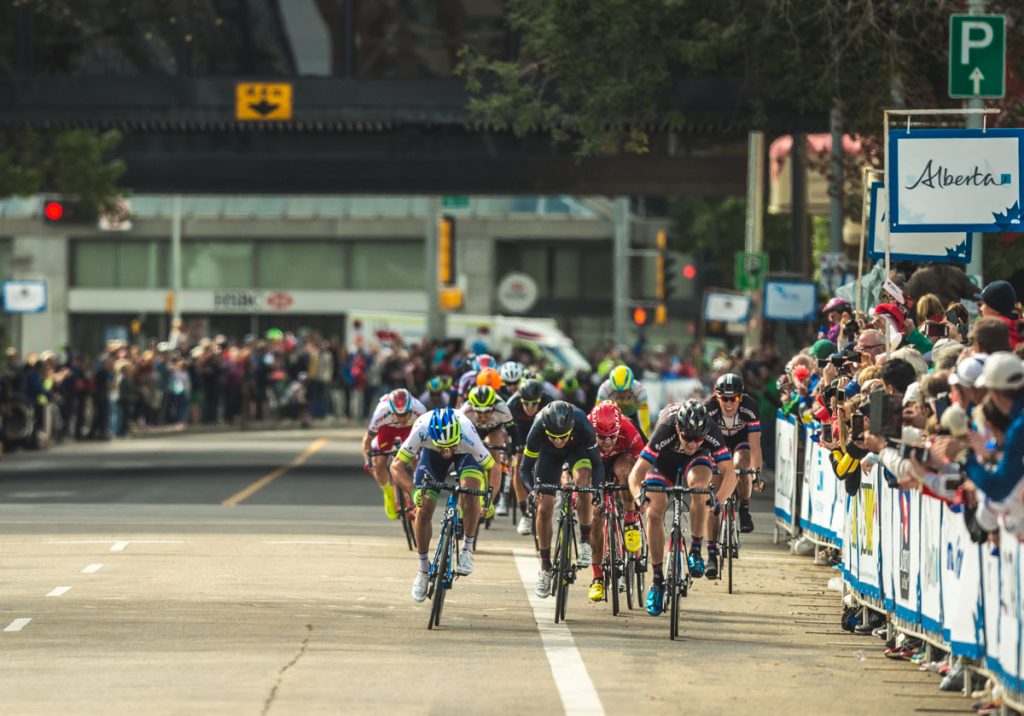 The 2019 Alberta Sport Leadership Conference, taking place May 2–4 at the River Cree Resort in Edmonton, will kickoff with a pre-conference day focused on sport tourism. 
The May 2 itinerary provides networking opportunities for provincial sport organizations, municipalities and event operators. A roundtable session on the long-term legacy effects of hosting major sport events will be facilitated by representatives from six Alberta municipalities, and Hockey Alberta will host a table to talk about the bid process and hosting expectations for the dozens of provincial championships it holds each year, says Marvin Dobish, sport development consultant for Alberta Sport Connection. The remaining conference days will address accessibility, diversity, gender equity, quality coaching, safe sport and more.
absportleadershipconference.ca
Edmonton will host the Canadian Sport Tourism Alliance's 2020 Sport Events Congress. The event takes place March 24–26. The congress is also an opportunity for attendees to experience the Ice District, the centrepiece of Edmonton's downtown rejuvenation. Edmonton placed second on the Global Sports Impact (GSI) Canada Index for 2018. Developed in partnership with Sportcal, the GSI Canada Index of sport hosting performance is based on national championships and international competitions hosted and awarded.
canadiansporttourism.com
Look Who's Coming to Alberta
2019 World Men's Curling Championship
Lethbridge
March 30–April 7, 2019
2019 Canada Cup Grand Prix
Diving Plongeon Canada
Calgary
April 4–7, 2019

2019 Alberta 55 plus Summer Provincials
Medicine Hat
July 4–7, 2019

2019 Canadian Ultimate Championships
Edmonton
August 11–18, 2019

2019 Home Hardware Canada Cup
Leduc
November 27–December 1, 2019
2020 Baseball Canada Cup
Fort McMurray
August 5—9, 2020
2020 Quidditch Canada National Championship
Edmonton
March 28–29, 2020
---
Build a Better Sport Council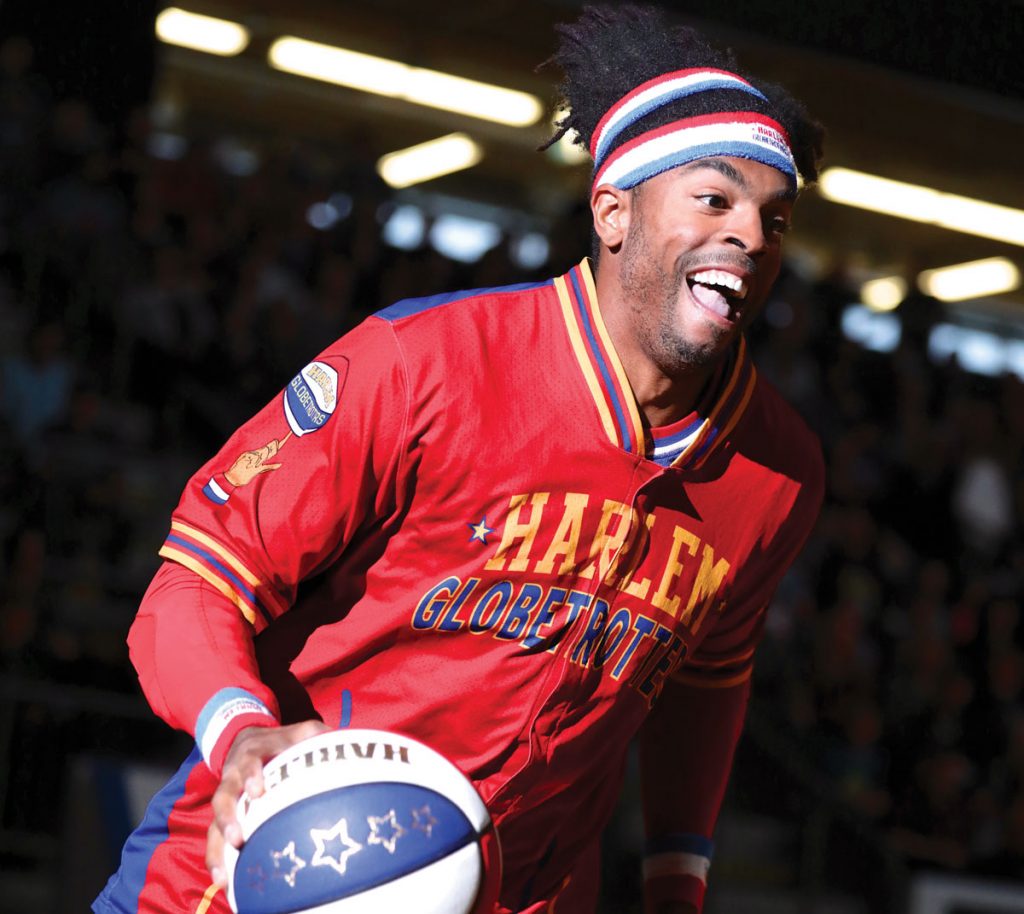 It was just three years ago that the idea of a Medicine Hat Sport and Event Council really got off the ground. KARA BRAKE, sport and event coordinator, describes how organizers took the time to research and learn from the advice, missteps and best practices of more experienced peer organizations throughout the province.
Describe the structure of the council and how it's funded.
We are a standing committee of Tourism Medicine Hat, consisting of five appointed council directors. We have two working committees: promotions and marketing with six members; and a bid and event committee with seven members. They're all volunteers. I was hired in January 2018 as the sole employee, but we're looking to add a second staff member this year.
Hosting the Alberta Winter Games in 2016 left us with a pretty significant legacy, including funds for the creation of a sport and event council. Our funding also comes from the city of Medicine Hat, we've applied for provincial and federal grants and we will approach community sponsors. As far as allocating destination marketing fees (DMF), Medicine Hat is kind of unique in Alberta. Not all of the hotels here collect the DMF, and those that do can direct the money to their chosen societies. The Medicine Hat Accommodation Association has dedicated some dollars to our initiative.
What advice did you receive from other municipal sport councils?
We looked at what worked for communities like Lethbridge, Red Deer, Edmonton, Calgary, Fort McMurray and Grande Prairie, and what might make sense in our own community. Some advised us against becoming our own hosting society. We instead became a standing committee of Tourism Medicine Hat. If we had created a society, we would have had to establish a board of directors and spend a lot of time and paperwork on board structure, terms of reference and business plans. We still have strategic plans, but our partnership with Tourism Medicine Hat allowed them to take on that initial work so that we could get up and running quickly, and they provided the track record that enabled us to immediately start applying for grant funding.
What makes your sport council unique?
The way we've structured our committees. Other councils create committees as needed, whereas our committees meet once a month. That allows us to get quicker input and buy-in from representatives on the committees.
Another unique thing is that when we created our council, it wasn't necessarily to compete directly with surrounding communities. Rather, we want to work together so that we aren't bidding against them year after year and spending thousands of dollars to create bid documents. That said, we know there will be times where two communities want to host the same event and our goal is to host events that work for our community.
We've developed some great relationships with other organizations. It's understanding that we're all here to help each other. The more events we can get to Alberta, the better.
---
LEGACY OF THE GAMES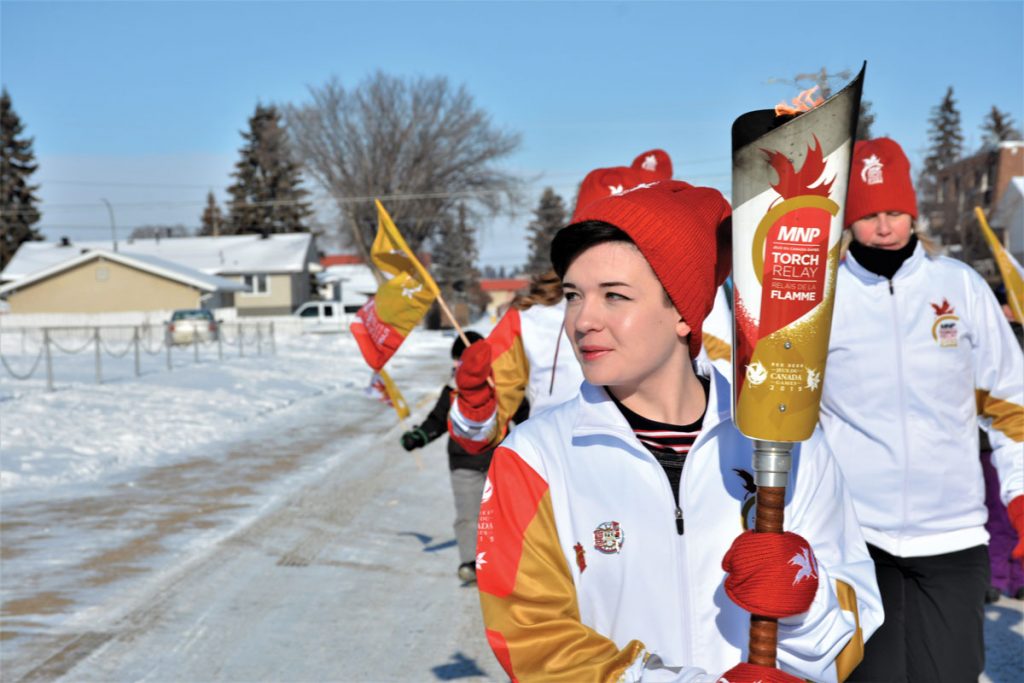 2019 Canada Winter Games
RED DEER
February 15 – March 3, 2019
Alpine & Para Alpine
Archery
Artistic Gymnastics
Artistic Swimming
Badminton
Biathlon
Boxing
Cross Country Skiing
Curling
Figure Skating
Freestyle Skiing
Hockey
Judo
Long Track Speed Skating
Short Track Speed Skating
Ringette
Snowboard
Squash
Table Tennis
Trampoline
Wheelchair Basketball
3,600 Athletes/managers/coaches
20,000 Visitors
5,000 Volunteers
$48 million Total hosting budget
$130 million Economic impact (pre-Games estimate)
Source: canadagames.ca/2019
NEW AND IMPROVED SPORT VENUES
Gary W. Harris Canada Games Centre
Canyon Ski Resort
Centrium
Collicutt Centre
Downtown Arena
Great Chief Park
Kinex Arena
Pidherney Centre
River Bend Golf & Recreation Area
Westerner Park
Repsol Sport Centre, Calgary
WinSport's Canada Olympic Park, Calgary
Nakiska Ski Resort, Kananaskis
LEGACIES
"I think the story of the Games will be how the city of Red Deer really leveraged this once in a generational opportunity—the early preparation and planning and making sure that its infrastructure was ready to host," says Scott Robinson, CEO, 2019 Canada Winter Games Host Society Red Deer. "Maximizing these facilities is certainly going to be one of the focuses of the sports community in Red Deer after the Games."
"One of the things that makes the Canada Games unique is the size of it and the training that's required of our volunteers. You also end up with managers who understand what it takes to organize and deliver a good volunteer program. We have volunteers coming from all over Canada, but primarily it's Red Deer and Central Alberta that are providing most of these volunteers, and their education and experience with these Games will really bode well for Red Deer's ability to recruit those people again for future events.
---
2020 Alberta Summer Games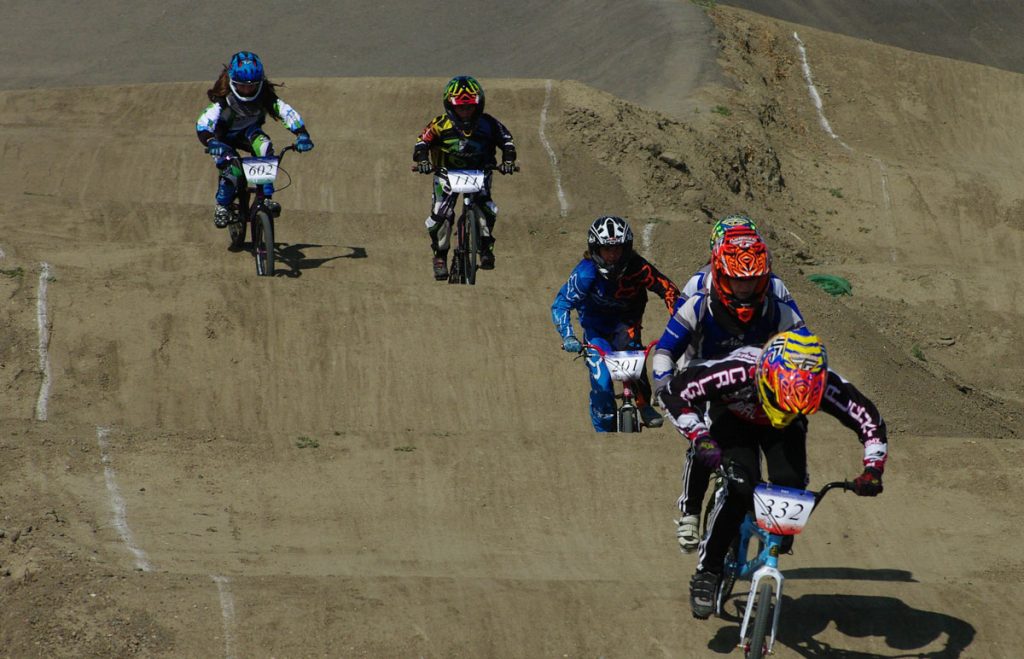 LETHBRIDGE
July 23–26, 2020
Athletics
Baseball
Basketball
Beach Volleyball
BMX
Box Lacrosse
Canoe/Kayak
Football
Mountian Bike
Rugby
Soccer
Softball
Swimming
Triathlon
3,000 Athletes/managers/coaches
6,000 Visitors
2,600 Volunteers
$1.9 million Total hosting budget
$4.4 million Economic impact (pre-Games estimate)
VENUES
Atso Towaawa Park football field
Community Sports Park
Enmax Centre
Lethbridge BMX track
Lethbridge College
Lethbridge coulee mountain bike trails
Lethbridge high schools
Lloyd Nolan Yard
Nicholas Sheran Ice Centre
Nicholas Sheran Leisure Centre
Nicholas Sheran Park lake
Oldman River
Softball Valley
Spitz Baseball Stadium
University of Lethbridge
LEGACIES
It is important for Lethbridge to host multi-sport events such as the 2020 Alberta Summer Games to enhance the development of the local sport system. During the lead-up to the Games, Lethbridge Sport Council and Alberta Sport Development Centre Southwest will implement a plan to support participating sports through education and development opportunities as well as a targeted promotion and connection with youth and community. There will be some minor but required infrastructure improvements. And any legacy funds will support hosting future major community events as well as community sport organizations.
The Games will require upwards of 2,500 event volunteers plus 75 to 100 leadership volunteers. The legacy will include access to the volunteer database for future sport event volunteer recruiting. As well, the leadership volunteer positions are being filled by people from both sport and other fields of expertise who are looking for personal and career development opportunities.
Including the local arts and culture scene is a very important part of the event and the Games will help promote the arts to a wider audience that may not typically have that experience. With the 2020 Tokyo Olympics beginning the same weekend as the 2020 Alberta Summer Games, we will be partnering with one of Lethbridge's premier attractions, Nikka Yuko Japanese Garden, to celebrate sport, culture, history and community.
Sources: Susan Eymann, executive director, Lethbridge Sport Council; Steve Dudas, manager and Rick Blakeley, chair, 2020 Alberta Summer Games