Sports tourism is on the rise and convention centres across the country are eager to position their venues as a blank slate for hosting anything from e-sport tournaments to dance competitions. We invited three experts to discuss trends, new opportunities and challenges associated with sport event hosting.
By Angela Kryhul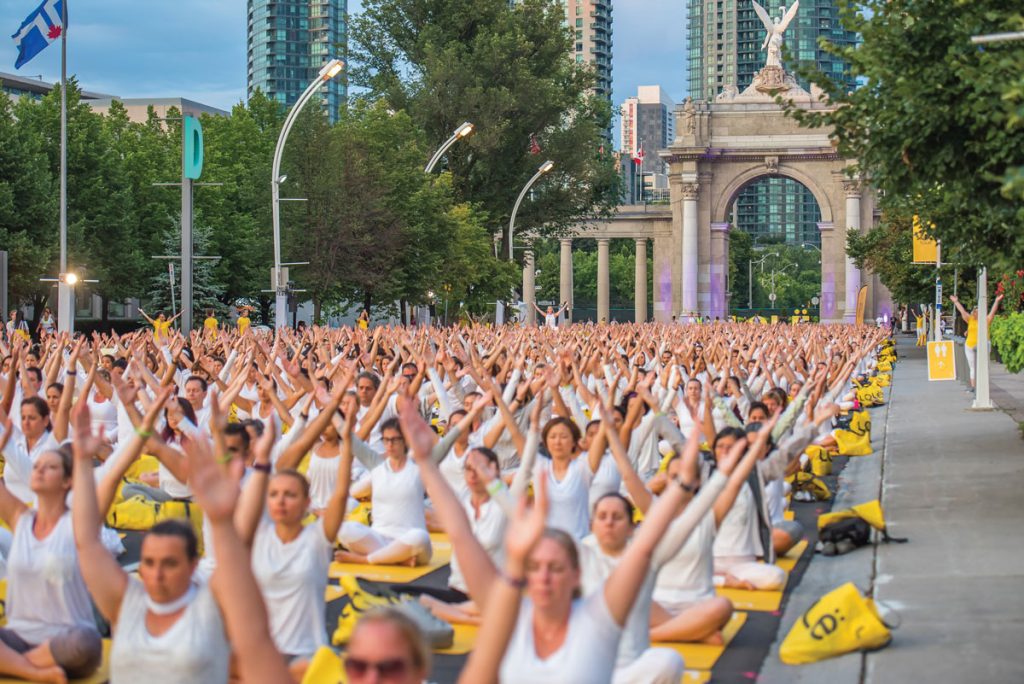 Laura Purdy: Acting general manager, sales and events management, Exhibition Place, Toronto
Ariane Croteau: Account executive, sports market, Quebec City Business Destination
David Chizda: Director, sales and business development, RBC Convention Centre Winnipeg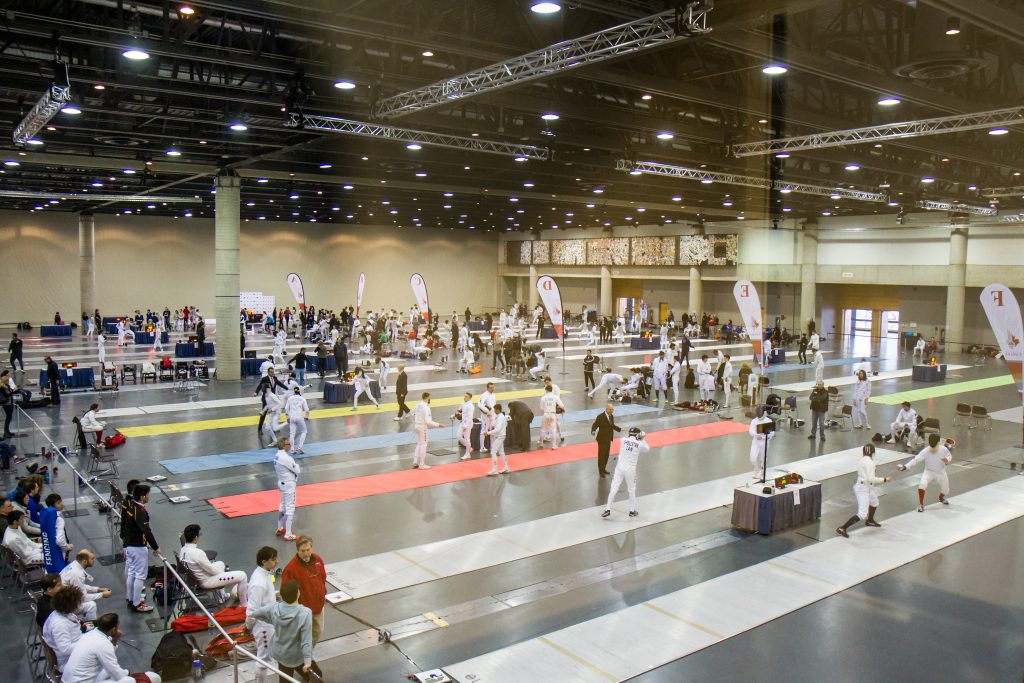 Where are you seeing new hosting opportunities?
Laura: We're competing to host international e-sport events, which can range in size from a couple of thousand attendees up to 9,000 people. We've hosted Good Game Con and Magic the Gathering, and we're counting on more e-sport activities for the future. Bandwidth is super important because you're accommodating large groups that have a very intense need for IT infrastructure. You also need portable or permanent seating for the viewing of e-sports, interactive vendor areas, and breakout spaces to host plenary sessions, panel discussions and autograph sessions. I think that's where convention centres like the Enercare Centre are well positioned because we have all of those spaces and that IT infrastructure is already built in.
Ariane: The Quebec City Convention Centre is a multifunctional space that enables you to go from a board meeting to a large international sport conference or a sport championship within our facility. We have high ceilings and the floor of our main exhibition space is actually designed for sport. We host cheerleading and hip-hop dance competitions, but we're now seeing more combat sports, karate and fencing. Sometimes the groups are looking for a destination that also offers
more of a downtown experience for the visiting athletes and their families. They can step right outside of the convention centre and do a little
bit of sightseeing.
David: We've hosted volleyball, basketball, boxing, taekwondo and mixed martial arts events, and we will be hosting the 2023 World Police and Fire Games. Dance competitions are extremely popular and there are so many that are looking for space. Because our mandate as a convention centre is, first and foremost, to book conferences, we're unable to book sport events and competitions too far out, let's say three or four years in advance. But the nice thing about hosting a dance competition or volleyball championship is that they tend to take place during the shoulder season.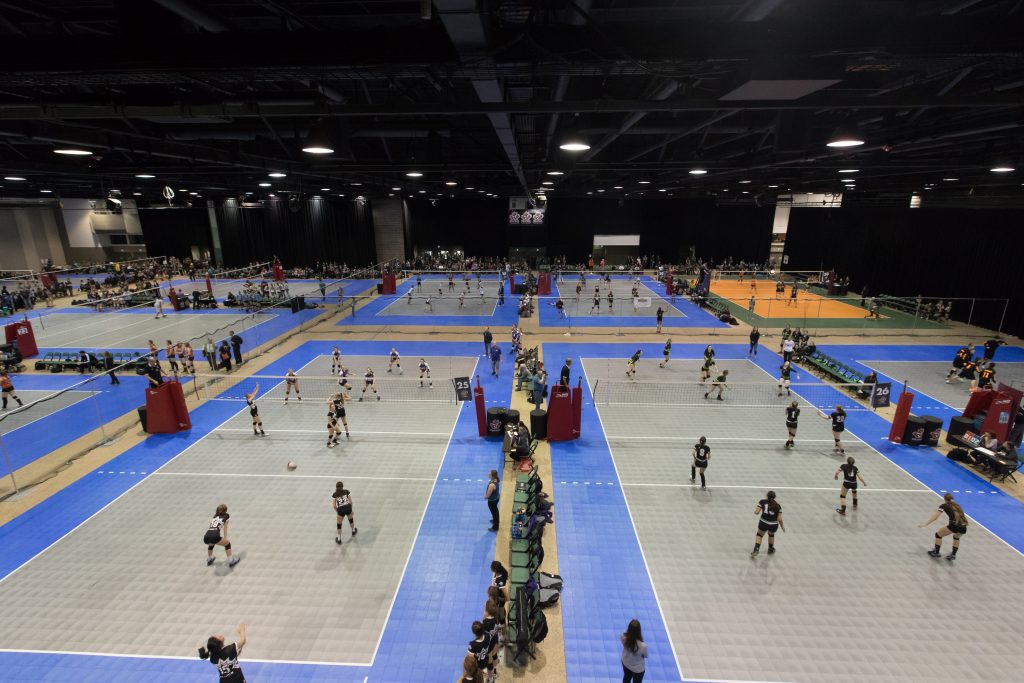 Describe some of your sport hosting challenges.
Laura: We find that when events outgrow local facilities in smaller communities, the organizers look at larger venues such as Exhibition Place's indoor and outdoor spaces. It's a bit of a learning experience for some of these organizers to understand larger venue requirements around things like public safety, health regulations, building permits, security, etc. There are fairly long lead times and the rules and regulations around a convention facility—for example, restrictions on outside food and beverage—are often different than the experience they may have had in their local community centre or high school gymnasium. The organizers must communicate this information down the line to the athletes, their families and other attendees. We offer guidance to ensure a very safe experience and a successful event.
David: When you've got conventions and sporting events taking place at the same time, you have to ensure that the events are not disrupting each other when athletes, attendees and conference delegates are entering, exiting and moving around the venue.
Ariane: I think one of the challenges is perception and getting people to look at convention centres as more than just a space with tables, chairs and a stage. Sport event managers will first consider a gymnasium, arena or a stadium. But you have to show them what's feasible in your venue and advantages such as close proximity to major hotels so that they don't have to worry about booking transportation between the hotel and the competition venue.