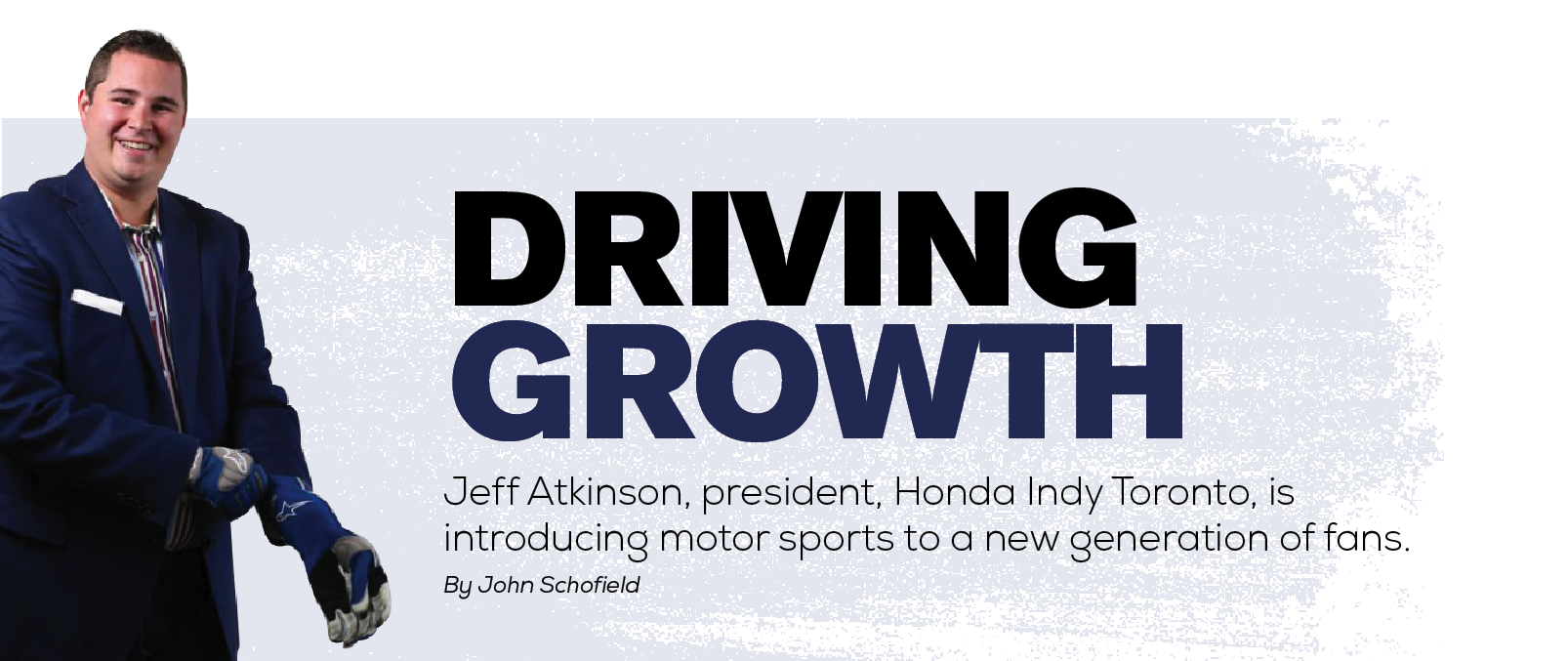 ---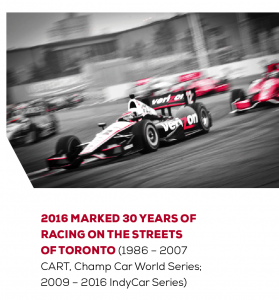 How are you growing motor sports in Toronto?
From our local market standpoint, it's about being very strategic and finding great marketing partners. In 2016, we did some independent data capture on-site and found that 40 per cent of our total attendees were first-time customers, and their satisfaction rate was all positive. But we don't expect our event-goers to sit and watch all the racing from 8 a.m. to 6 p.m. We expect that they will walk around, interact with products and really enjoy the festival side. So we have the best of both worlds. We're a sporting event, but ultimately, when it comes down to it, we are a festival.
How important is social media in promoting the sport?
We have to be very strategic with how we use our social media because we don't have 41 home games in the sense of basketball or hockey. It really all comes down to introducing new fans to our product. What we need in our social media and on the website is content about the sports or the series that we're going to be showcasing so people can learn more about the series before they come down to the event.
How has the Honda Indy Toronto contributed to sports tourism?
Toronto is very much a crown jewel in the IndyCar series. IndyCar has such a loyal, international fan base: about 10 per cent of our total attendees are tourists coming from out of province, and the fans have a huge economic impact on the community. It's safe to say that the event draws an estimated $45 million in economic impact to the city on an annual basis.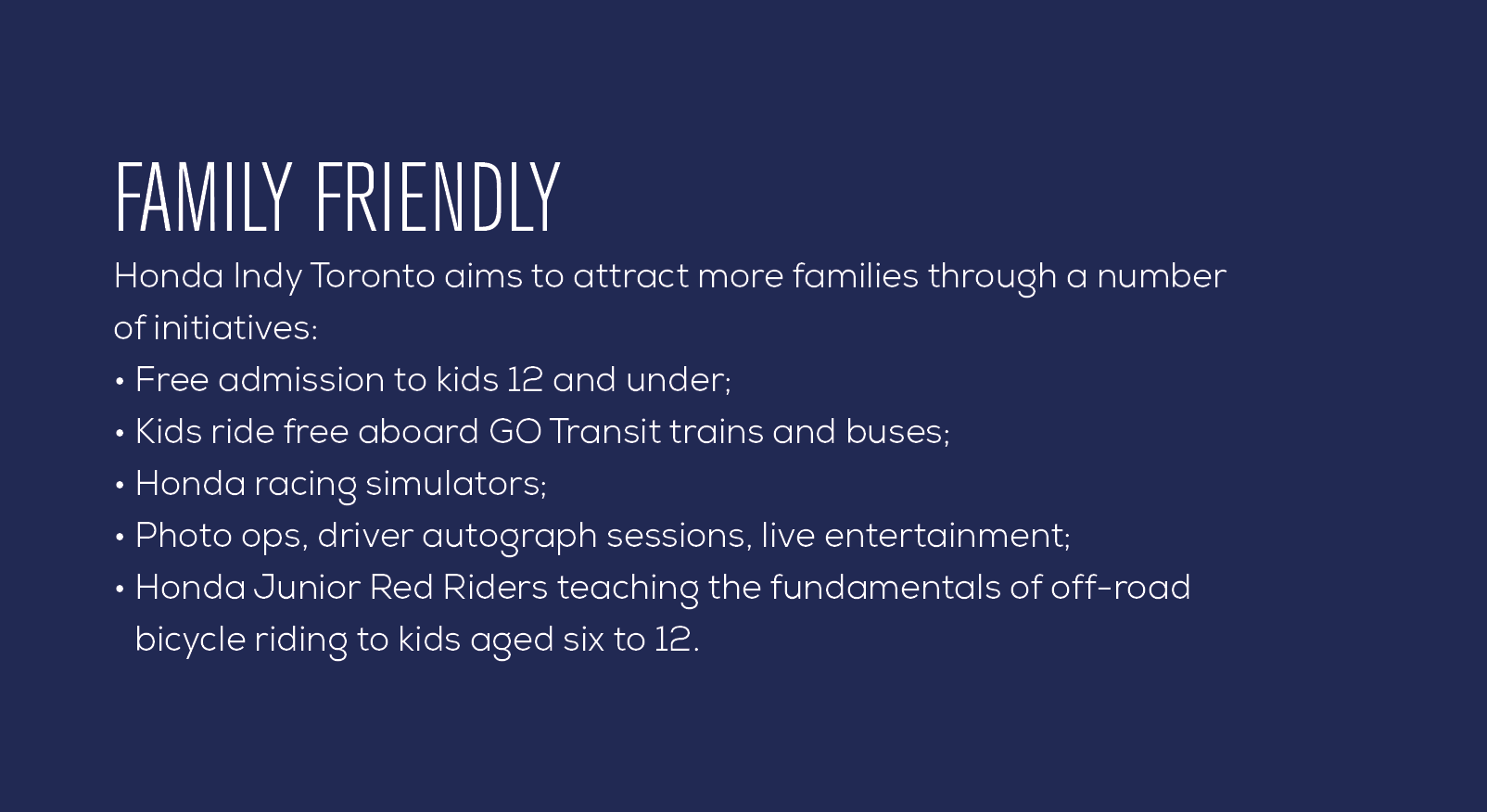 ---
Photos: Honda Indy Toronto