How are stadiums and arenas reinventing the in-venue experience? ADRENALIN spoke with managers of sport venues across the country about what fans can expect when they return to the stands. 
By Cindy McGlynn
---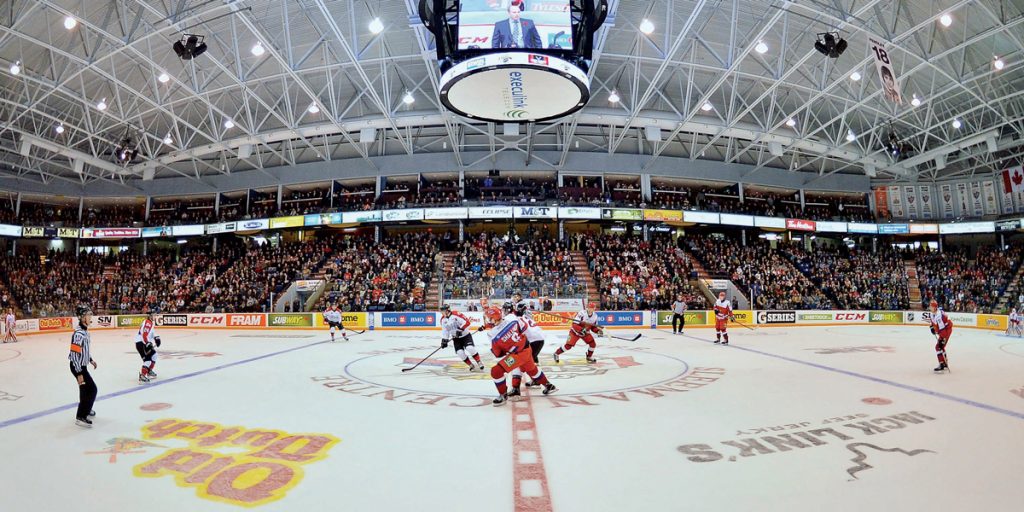 SLEEMAN CENTRE, GUELPH, ONT.
Facility manager Rich Grau is hoping the Sleeman Centre reopens for in-person, Canadian Elite Basketball League Guelph Nighthawks games in June 2021. "At this point everything is tentative and subject to provincial, local public health and city approval," says Grau. Crowd control plans for the 5,000-seat, multi-purpose venue include assigned entrances for ticketholders, signage and extra staff at all entrances.
"Our two prime tenants manage their own ticket sales and we will co-ordinate seating plans in conjunction with them," Grau says, anticipating reduced attendance and social distancing with the possibility of empty rows or checkerboard seating layouts.
Demarcated queuing lines at food and beverage areas, entrances and washrooms will be assisted by extra staff, says Grau, and masking will be mandatory. "Staffing, signage and floor markings will be very important."
---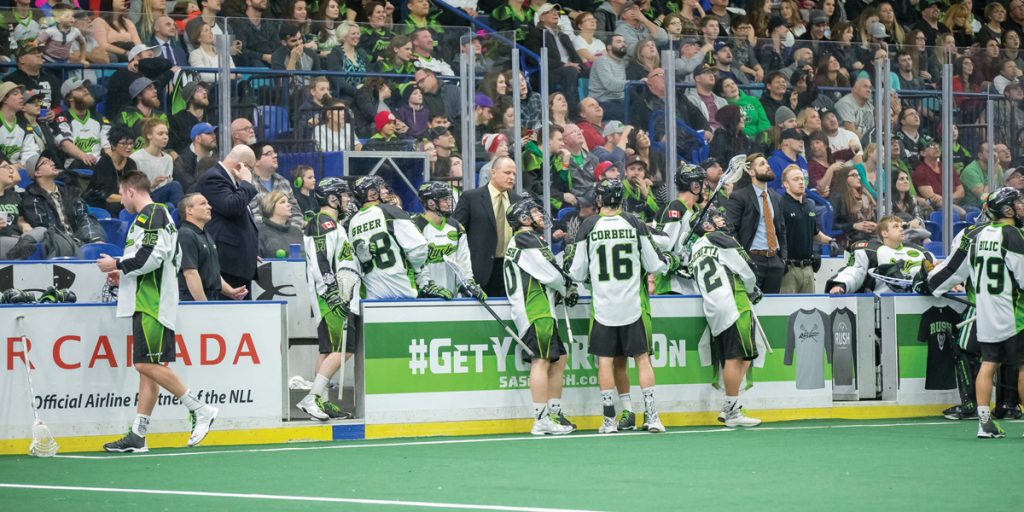 SASKTEL CENTRE, SASKATOON
A new point-of-sale system and disinfecting foggers are among the post-COVID improvements at Saskatoon's 15,000-seat SaskTel Centre. Executive director Scott Ford says the foggers let the venue easily disinfect entire sections and the cashless, touch-free payment system is a win.
SaskTel's ticketing is already mostly digital. "We're a Ticketmaster building," says Ford, "and one of the advantages is that they offer physical distancing mapping scenarios, so we have the technology to offer physically distanced seating in the stands." Contact tracing information is collected during the ticket sale, and educational emails are sent out then, too.
On-site communication tools, including power ribbons, score clocks and a loop tape radio system that plays during fan arrivals, communicate current public health protocols, such as mandatory masking and social distancing requirements in stands, washrooms and at food stalls.
Ford says the SaskTel Centre is looking forward to opening in the months ahead and is excited to be hosting Curling Canada's 2021 Tim Hortons Curling Trials in November.
---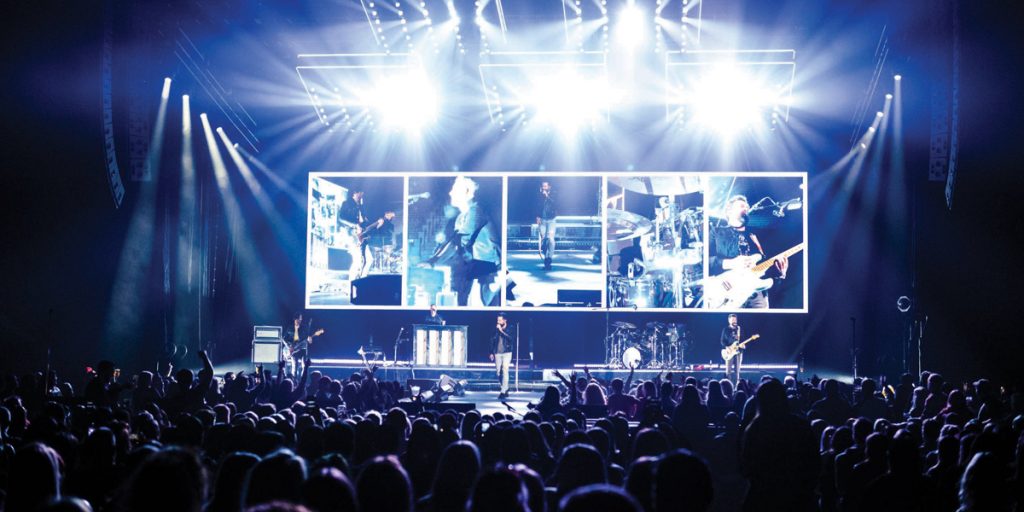 SCOTIABANK CENTRE, HALIFAX
The Scotiabank Centre is "very happy to see fans in the stands again," says Genaya Cameron, senior director, event operations at the 10,500-seat venue, which reopened CHL Halifax Mooseheads games to fans in February. Cameron says a seating plan with empty rows and "checkerboarding" ensures distancing in the stands while first-aid protocols have been updated and a protected area established should anyone show COVID symptoms while on-site.
Communication starts with digital ticketing. Visitors are assigned a specific washroom and concession stand with demarcated lineup positions, informed about on-site social distancing policies and given designated entry and exit points. On-site video feeds featuring masked players encourage fans to wear masks and support the safe return to play. "It's going to mean a bit more coming from a player," says Cameron. When the centre first reopened, Cameron says greeters took to the streets outside the venue to direct visitors to their correct entrances.
"It was really important for us to also focus on the experience. It's such a new world for everyone, so having that extra element of communication was a helpful and fun thing to do."
---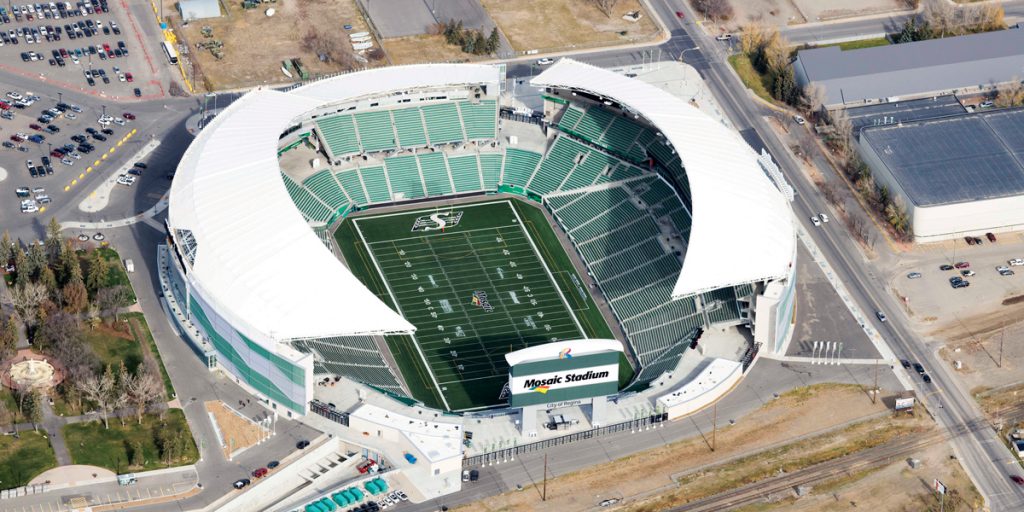 MOSAIC STADIUM, REGINA
Enhanced cleaning protocols and first-aid training are priorities at Regina's Mosaic Stadium, home to the Saskatchewan Roughriders. Tim Reid, president and CEO of Regina Exhibition Association Limited (REAL), says he's optimistic the CFL will return to play in 2021, and Mosaic Stadium will be ready.
"REAL is pursuing GBAC [Global Biorisk Advisory Council] STAR facility accreditation, which is a third-party validation of our cleaning and disinfection practices by industry leadership," says Reid.
Tenants like the Roughriders handle their own ticketing, subject to public health capacity and social distancing requirements. Health and safety messaging will be supported through Mosaic's on-site assets, including ribbon boards, the Maxtron big screen and TVs on the concourse and in dining areas.
Mosaic's first-aid providers have enhanced training on disease transmission prevention, including "how and when to use PPE and disposing of all PPE," says Reid.
This past winter, Mosaic hosted a wildly popular outdoor, ticketed skating event with 13,000 skaters on a giant outdoor rink. "We are well versed with safe return-to-play protocols and speak with SHA (Saskatchewan Health Authority) weekly to ensure we are keeping our guests safe," says Reid.