Facing Up to Funding Cuts
If your organization is struggling with budget cuts, you're not alone. Resources and advice for navigating uncertain times.
By Bonnie Schiedel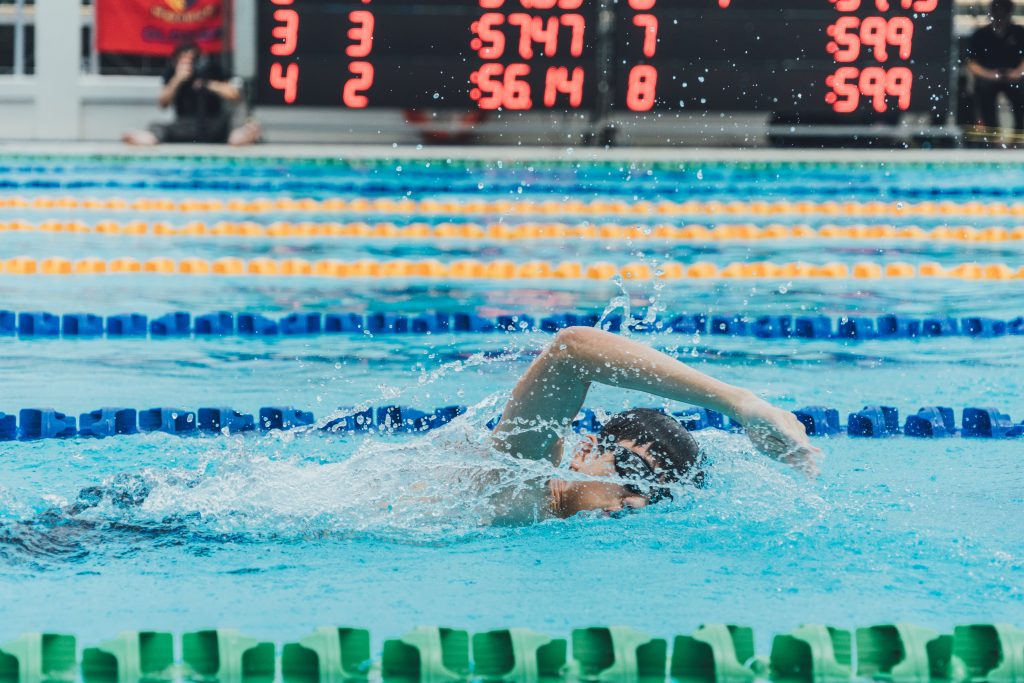 Significant cuts to provincial funding in a variety of sectors made headlines in Ontario in late 2018 and early 2019, leading many sports organizations to wonder where they stood.
"We don't know what our funding envelope is for 2019/20," says Liz Inkila, executive director of Cross Country Ski Ontario. "There normally would have been an application process in May 2019 but with the new [Ontario] government, that hasn't come through. We are projecting a 20 per cent cut."
Non-profits are feeling the pressure, says Liz Sutherland, director of public policy for the Ontario Nonprofit Network (ONN), a resource and advocate for non-profit organizations. "Over the winter we heard a lot of alarm over cuts to the Ontario Trillium Foundation, which funds arts and sports organizations. There was a lot of uncertainty when the budget was released [in April]. Since then, there have been several changes to the different sport funding streams, as well as the possibility of cuts. The transformation of how funds flow, on top of the cuts, produced uncertainty in the sector."
If your sports organization is navigating an unclear future, here are some ideas to consider.
Share information
"Keep the lines of communication open," says Sutherland. "We encourage non-profits to be in close contact with their program officers and elected representatives as much as possible and to communicate openly to their stakeholders about the uncertainty they're facing, instead of trying to put on a good face. Sometimes, your program participants are not going to speak up on your behalf and talk about how important your programs have been to them unless they know [the programs are] under threat."
Build other sources of funding
"This past year we've hired a fund development consultant and she has helped us build an [online] platform to accept donations, which we didn't have before," says Inkila of Cross Country Ski Ontario. "We launched that in June and have been trying to work towards developing non-government sources of funding."
The organization is looking at enhancing the amount of swag (for example, clothing) it offers for sale, but that income is currently pretty small. It's also stepping up event sponsorship efforts. "Finding a major sponsor to help with our Ontario Cup series and other projects is the next phase of our fund development," says Inkila, adding that prudent financial management over the last 15 years means the organization has a surplus to act as a cushion for one year's operating budget.
Look for advocacy opportunities
It's important for MPPs and government decision makers to understand the impact of the decisions they're making, says Sutherland, adding that non-profits need to speak up about who they serve and the difference the organizations make in people's lives, through both storytelling and data on outcomes and impact.
"There's a spectrum of advocacy. Some organizations are more comfortable with having meetings with representatives, [like a] roundtable with a group of MPPs and other government decision makers and having conversations about the funding environment and so on. Others may speak through social media and do more active campaigns to raise awareness and action [about] funding cuts."
Come together
"We are stronger together," says Sutherland. "Reach out to other non-profits who may be going through the same thing so they can talk about how to handle it and how to leverage their collective voices to have an impact if they decide to advocate against budget cuts, but also to share strength and information as community connections."
---
The social enterprise piece
The Ontario Nonprofit Network (ONN) often advises non-profits about diversifying revenue streams, including through social enterprise (in other words, using business strategies to generate revenue to support a non-profit's mission). If this sounds like a potential option for your organization, Liz Sutherland, ONN's director of public policy, suggests approaching it as a long-term strategy since it's difficult to make that shift in the middle of a funding crisis. ONN offers these useful resources for building or growing a social enterprise component:
---
A closer look at Ontario's Municipal Accommodation Tax (MAT)
As more Ontario communities adopt the Municipal Accommodation Tax, ADRENALIN asked STEVE BALL, secretary of the Tourism Industry Association of Ontario (TIAO) and president of the Ottawa Gatineau Hotel Association, for advice on implementing, administrating, reviewing and auditing the tax.
By Bonnie Schiedel
---
Ontario's MAT is a transient accommodation tax, ranging between three and four per cent and paid by visitors on the cost of short-term accommodations. The funds collected are earmarked for tourism promotion as well as city infrastructure related to tourism. The Ottawa Gatineau Hotel Association is an agent of the city to collect and remit taxes, including MAT, on their behalf.
---
What should communities and organizations keep in mind when considering the MAT?

It's critical that, in advance of trying to draft an agreement, all the key stakeholders get together and set some guiding principles and nail down the key performance indicators you want to see happen with a tax of this nature. In Ottawa, we drafted a principal guidelines document where Ottawa Tourism, the Ottawa Gatineau Hotel Association and the City of Ottawa had input. We found very quickly that many of the considerations were common across all entities.

What are some best practices for implementing and administrating the MAT?

From a governance perspective, a best practice is to ensure that you have key stakeholders in the community as part of the governing body for how the funds are used. We already had various committees involved that govern the use of the funds, and we had very strong governance models [as well as] reporting mechanisms that were used for the DMF [destination marketing fees] programs. To transfer those over to the MAT program was very easy to do.

[For] the actual collection and remittance of the funds, if the municipality is doing it, they will have processes in place. [In contrast], our organization is an agent of the city to collect and remit taxes on their behalf. The municipalities have the ability to do that and it's right in the legislation drafted by the province around the MAT. But you need to be able to accommodate a city's policies and guidelines, and they can be quite strict and stringent. We had to improve some of our methods—we had to advance some of our auditing procedures to ensure we complied with the city's standards. But it wasn't very difficult to do.

What advice do you have about conducting a review and audit one year after implementing the MAT?

Everything is done online in terms of how [Ottawa Gatineau accommodation providers] fill out their remittance forms and most of them send us their money digitally. All we ask for from an audit perspective is an annual summary of room revenue to make sure it matches what has been remitted. And if it doesn't—there are some reasons why it wouldn't, for instance a long-term stay, cancellations, that sort of thing—we require a short explanation. This is not designed as much to police the collection of the MAT but more so to ensure it's being done properly and being complied with in terms of bylaws.

Ottawa's MAT was implemented in January 2018. How's it going?

It's been a very smooth transition. We've brought on several new players who were not part of the DMF program and most were quite comfortable with the whole thing, recognizing it's really important that the industry continue to market itself and to grow for the benefit of the whole community.
---
2020 World Masters Athletics Championships
By Allan Lynch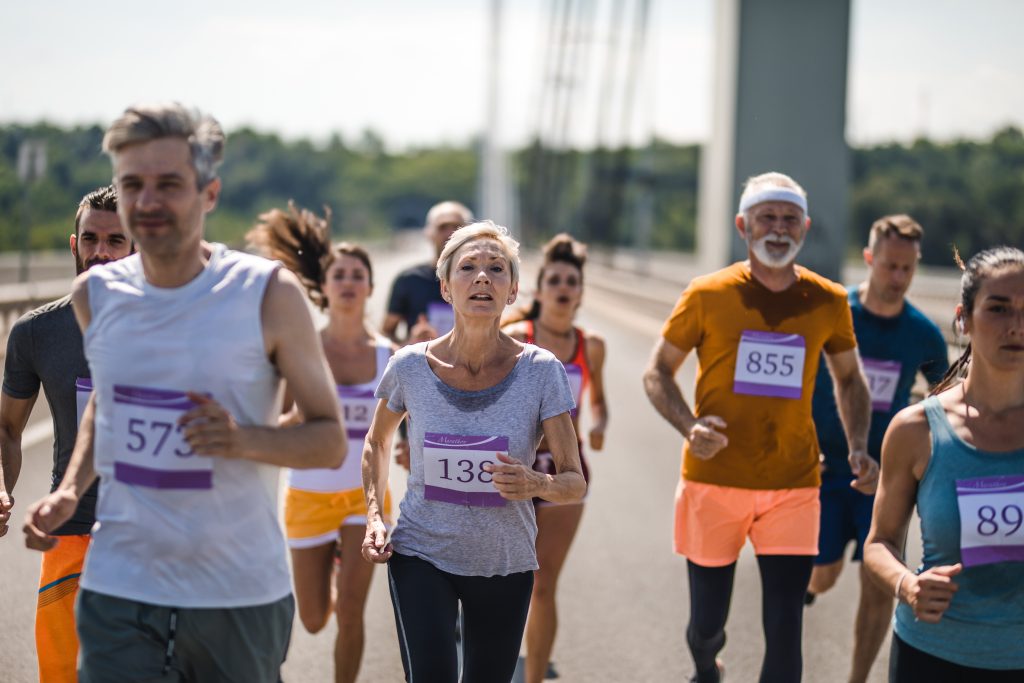 The World Masters Athletics Championships (WMC) are coming home to Toronto.
While the city hosted the first championships in 1975, their return isn't based on sentimentality. They're back because a winning bid harnessed the infrastructure legacy of the 2015 Pan American / Parapan American Games, the convenience of three stadiums connected via a single subway line and Toronto's unique cultural diversity.
A group of Pan Am volunteers and Doug Smith, president, Ontario Masters Athletics, worked with Tourism Toronto to craft the bid that was presented to the governing assembly after the 2016 Perth Championships in Australia.
John Craig, chief executive officer for the Toronto Championships, credits his wife, Gael Robertson-Craig, for coming up with a personalized response to present Toronto's well-known diversity. "People would ask why they should vote for Toronto and the answer was, 'well, you know somebody in Toronto.' They would think for a minute and go, 'you're right, we do.' So the opportunity is to share our multicultural city with the rest of the world and people bought into that."
The WMC's $2-million budget makes it a lean, price-sensitive event. Athletes, coaches and officials, who will require 36,000 room nights, all pay their own expenses. The entire 20-person organizing team is made up of volunteers. The only paid staff members are those involved in attracting sponsors. To date, CIBC and Canada Lands Corporation have committed to the event, with several other companies close to signing.
The reliance on volunteers is an organizational challenge. While volunteers bring passion and interest, younger ones lack experience and some older officials may not be up to date on new methods of, and devices used for, measuring long distance throws. Organizers will hold training clinics for the 1,100 volunteers they need during the championships.
In terms of quantifying the social ROI of the championships, Craig says the event will expand Toronto's volunteer base and recast perceptions of older people so that they are seen positively as aging athletes who continue to keep healthy and challenge themselves.
The event will also leave $50,000 in specialized equipment "specific to aging athletes, like the 27-inch hurdle we use for some of the older age divisions," Craig explains.
And the event will leave legacy documents. "We've had a very difficult time getting information from [previous] hosts—not because they're difficult, they just haven't kept anything or compiled it in any manual that would help the next city. Our aim is to make public what was successful, and what wasn't, so the next people are not starting from scratch."
---
World Masters Athletics Championships Toronto
July 20 – August 1, 2020
6,500 athletes expected, aged 35+ from 100 countries
26 track and field competitions
Venues: York Lions Stadium; Varsity Centre, University of Toronto; Toronto Track and Field Centre; Centennial Park, Etobicoke; Downsview Stadium
---
Niagara 2021 Canada Summer Games
By Sarah B. Hood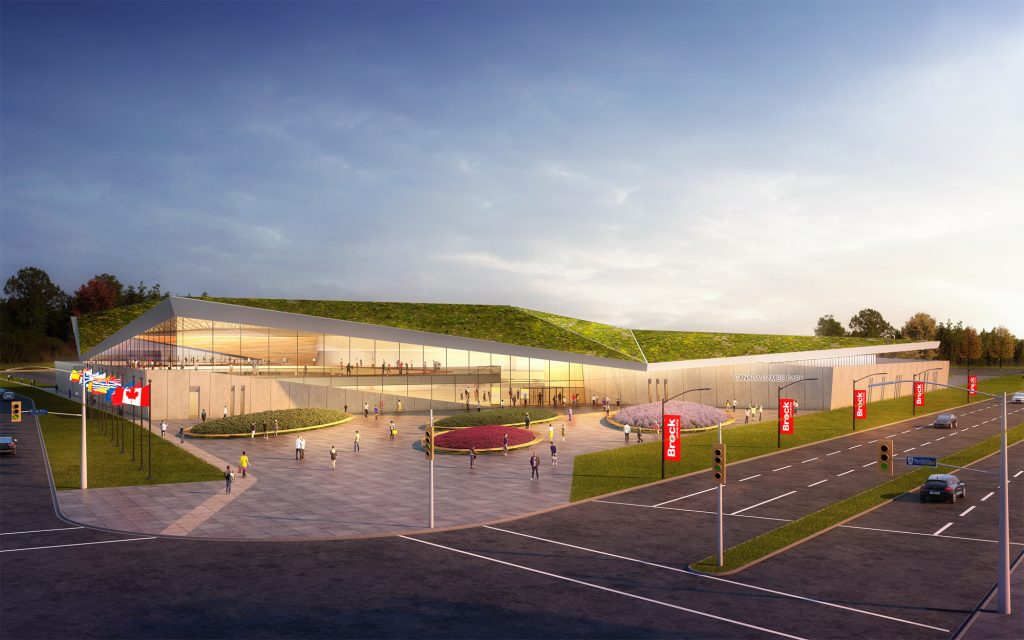 "One of the challenges has been to unify all 12 municipalities in the Niagara Region. That presented some unique challenges, but ones that have primarily been very positive for us. It's crucial to gain support from local government; for example, we have been very fortunate that the mayors of St. Catharines, Thorold and Niagara Falls have been incredibly supportive, as well as the regional government. The second crucial piece is an effective board of directors that provides leadership and acumen with which to meet all the daily challenges of hosting an event of this enormity. As for the opportunities, we feel that these Canada Games will have the single greatest home-court advantage that any Canada Games has ever had, because we live in one of the top tourist destinations in the world.
The main infrastructure piece is Canada Games Park, adjacent to Brock University, which will provide a sport and cultural community centre for the entire Niagara Region. It is our hope that this facility will be a cornerstone in attracting national and international sports competitions in the future.
The second large infrastructure project will be the Henley Rowing Centre at the world-class Henley Rowing Course. It will have state-of-the-art training facilities, including a sustainable water-training tank and an ergometer centre. It will also include a new boathouse and spectator facility. This will allow Niagara to bid on world-championship rowing events; we've already submitted a bid for the 2021 World Rowing Championships."
—Steve Katzman, Chief Revenue and Marketing Officer for the 2021 Niagara Host Society of the Canada Summer Games, Inc.
---
The federal government is committing $29 million to the Games, matching $29 million contributed by the Ontario government. Sport Canada is providing an additional $3 million.
---
NIAGARA REGION
August 6–21, 2021
12 Hosting municipalities
18 Sports
5,000 Athletes, coaches and support staff
4,000+ Volunteers
$100M Proposed infrastructure build
$400M Projected economic benefit
---
PLANNED VENUES
Fort Erie: Buffalo Canoe Club (sailing)
Grimsby: Southward Community Recreation & Sports Park (softball)
Niagara-On-The-Lake: The Club at White Oaks (tennis)
Port Colborne: Downtown (road cycling)
Thorold: Canada Games Park (beach volleyball, wrestling, box lacrosse, athletics)
Town of Pelham: Downtown (road cycling)
Welland:
Welland International Flatwater Centre (triathlon, canoe-kayak, swimming open-water, diving–platform)
Welland Sports Complex (baseball)
Niagara Falls:
Kalar Sports Park (soccer)
Legends on the Niagara (golf)
Oakes Park (baseball)
Scotiabank Convention Centre (indoor volleyball)
St. Catharines:
Brock University (swimming, diving–springboard, rugby sevens, soccer, mountain biking on the Niagara Escarpment)
Downtown (road cycling)
George Taylor Field (baseball)
Kiwanis Field (soccer)
Meridian Centre (basketball)
Royal Henley Rowing Centre (rowing)