The strategy behind limited-edition collectibles celebrating iconic moments in Canadian basketball
By Wendy Helfenbaum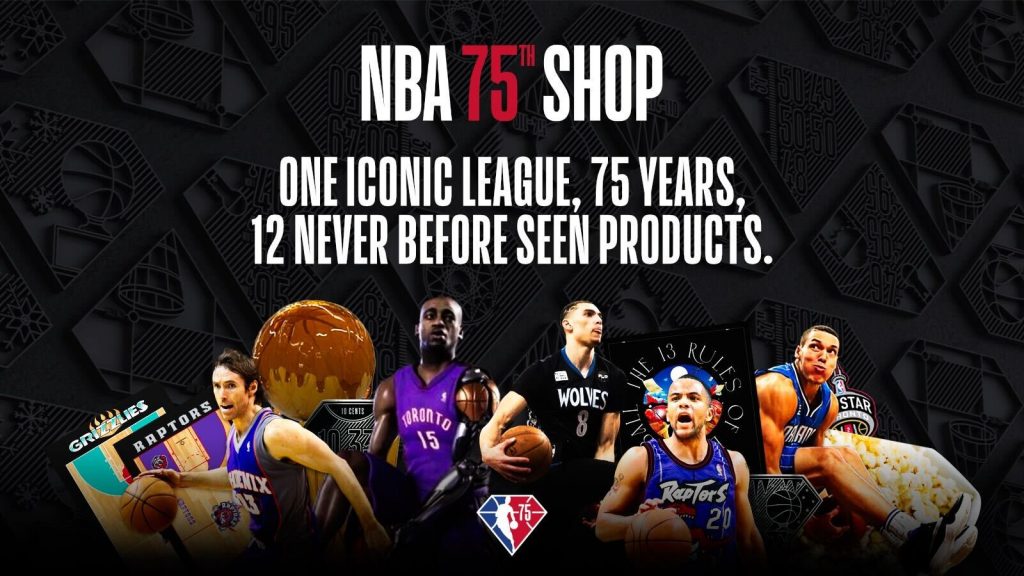 Throughout the NBA's 75th Anniversary Season in 2021-22, NBA Canada ran an ongoing promotion to commemorate the sport. The digital retail experience, 75thShop.ca, encouraged fans to register for the monthly chance to buy one of 13 limited-edition collectibles—only 75 of each were available. We asked NBA Canada's managing director, Leah MacNab, to share the strategy behind the campaign's massive success.
How did this idea come about?
During the pandemic, we were figuring out how to celebrate the NBA's 75th anniversary and contextualize it for Canadian fans so it felt relevant and personalized. We do fan research every year and two surprising things came up: A huge number of our fans, mostly under 40, said they wanted to learn more about the NBA's history and our merchandise data showed that our collectibles were trending. So, we came to the idea of shoe drop culture, where people will wait two hours in line to get a limited-edition shoe. We decided to make limited-edition collectibles marking inspiring, exciting Canadian moments in NBA history, in a virtual monthly drop.
Did fan response meet your expectations?
We thought we'd have 500 or 1,000 people interested in each item. We created 130 pieces of [marketing] content celebrating different moments in the NBA's history, including four television spots and social media. We ended up with 17,133 people registered to hear about every drop. So, to say that exceeded our expectations is a massive understatement. It was thrilling and a great way to save marketing costs. Our average sell-through time was two minutes; the longest was five. We had items where 500 people showed up to try and purchase and others that had 5,000. We got good data about which items were more niche and which would have broader appeal, and it was fun to watch that traffic on the back end.
How important was the storytelling aspect of inviting super fans to be part of the 75th anniversary celebration?
Fans fuel our league and storytelling is incredibly important. One item we wanted to make was the Mighty Mouse figurine—Mighty Mouse was Damon Stoudamire's nickname—because what he meant to the team and to Canada when he played here was something young fans didn't know. The joy of sharing our passion for the game went across generations. That was the real beauty of the 75th Shop.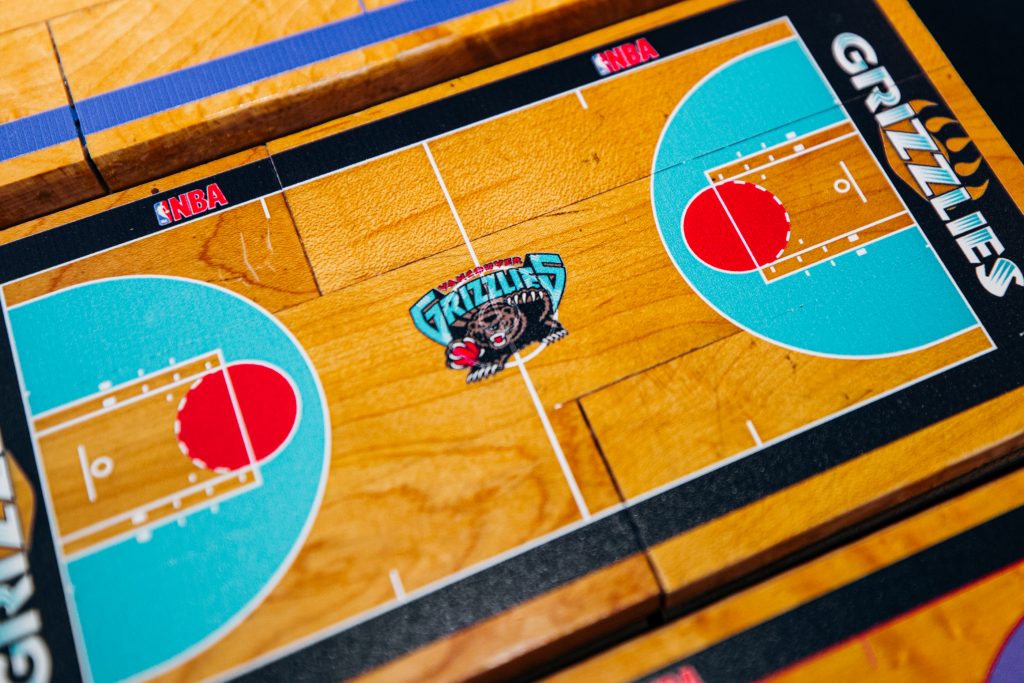 How did this campaign help grow the brand and the sport in Canada?
For this activation, we took the most inspiring, entertaining moments that happened in Canada, were done by a Canadian or involved the Raptors, and put them together into one big celebration. For casual fans, it was a perfect time to deepen their knowledge. Some fans didn't know that we had 22 Canadian players on rosters at the beginning of last season, or that a Canadian had invented the game, or that the first-ever NBA game was played here. The goal wasn't just to tell the story; it was to ignite the interest going forward and inspire the next generations of kids to play in or get involved with the NBA.
What did your team learn from this activation that other sports organizations can apply to their promotions?
We love the idea of the pre-registration because it's like a movie trailer: Put your spend into acquisition at the front end. When you call out to people—'We have something; if you're interested, let us know'—and then only market to them through direct email, you'll have much more efficient ongoing communication. You'll also learn what this subset of fans is interested in and how you can continue delivering more value to them.
We learned that limited-time products were exciting to our fan base, so we're looking to build new things. We also recognized that the idea was media-worthy—we had 22 million earned media impressions on various items we dropped. This activation had momentum throughout the entire season. Lastly, localizing the storytelling and making it relevant, authentic and tangible to fans outside Toronto is incredibly important for making them part of our constituent base. The 75th Shop brought folks together from across the nation.
PHOTOS: NBA Canada