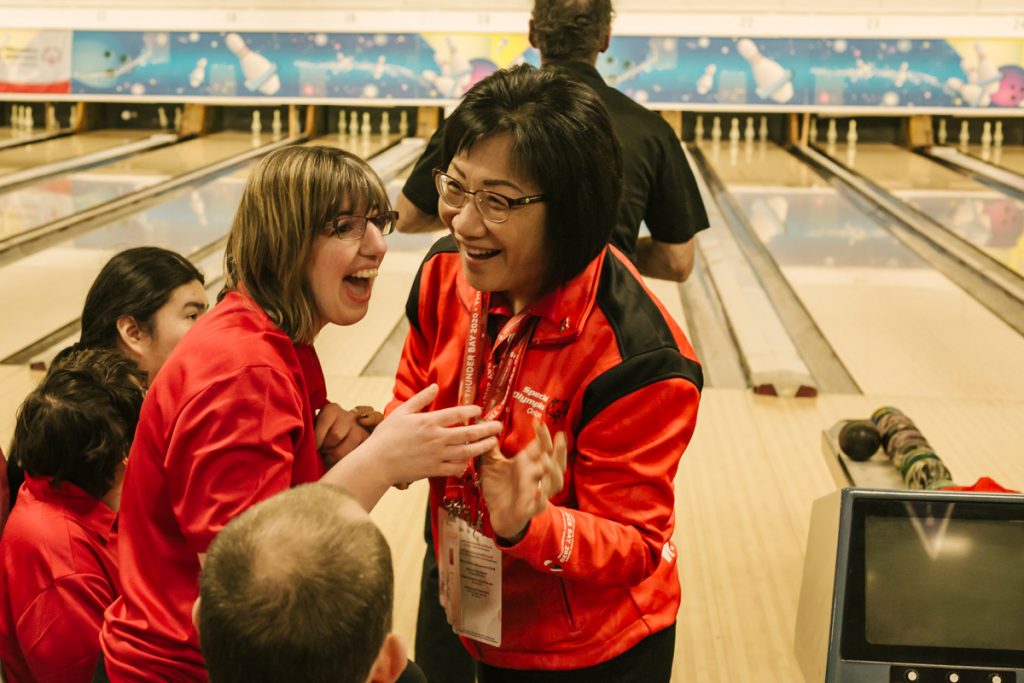 Faced with restrictions on mass gatherings throughout the country, Special Olympics Canada (SOC), along with its 12 Provincial/Territorial Chapters, suspended all in-person programs and activities during 2020, including weekly sport programs, competitions and fundraising events. SHARON BOLLENBACH, CEO, describes the impact on SOC's 49,600 athletes with an intellectual disability and 22,000 volunteers.
By Angela Kryhul
How is SOC helping its community cope with the absence from sport?
We are adapting, creating and expanding our virtual program offerings, from online training to Facebook Lives and a walking challenge. We must promote physical activity, combat social isolation and keep our athletes and volunteers engaged. Our top priority is that athletes remain safe, healthy and active, while feeling connected and supported.
Describe SOC's business case for holding future competitions.
Competition is an integral part of sport, but after a lengthy review we've made the decision to cancel the SOC Summer Games 2022. We must ensure the viability of SOC and each Chapter for the long term, and we need to prioritize our community-based sport programs that impact and reach every athlete. We're putting a pause on Games for this cycle, but our intent is to return to hosting National Games. In the meantime, we will explore new competition models—alternate, cost-effective virtual and/or small group competitions that continue to inspire athletes and provide opportunities for them to compete at their best.
How is SOC coping with funding challenges for 2021?
We project a 32% decrease in pan-Canadian revenue for the 2020–2021 fiscal period. How we manage this financial downturn will take planning and vision. It is critical we do everything we can to reduce costs and seek opportunities for funding in order to ensure the long-term viability of the organization.
How have supporters and partners stepped up during this difficult time?
We are grateful for a strong roster of committed supporters and partners who have remained steadfast in their support. Where major fundraising activities cannot take place, supporters have stepped up with donations and/or collaboratively created virtual events to generate funds for priority projects. Several partners and funders, in a position to do so, have generously contributed incremental funding.
What have you learned during 2020 that you'd like to share with others in the Canadian sport events sector?
Keep a copy of your organization's vision, mission and values on your desk as a reminder to stay true to why and for whom you exist. Listen, collaborate, adapt!
---
Special Olympics Canada 2020 Winter Games took place in Thunder Bay, Ont., February 25-29, just two weeks before sport events were shut down across the country. The Games welcomed over 1,200 athletes, coaches and mission staff.
---