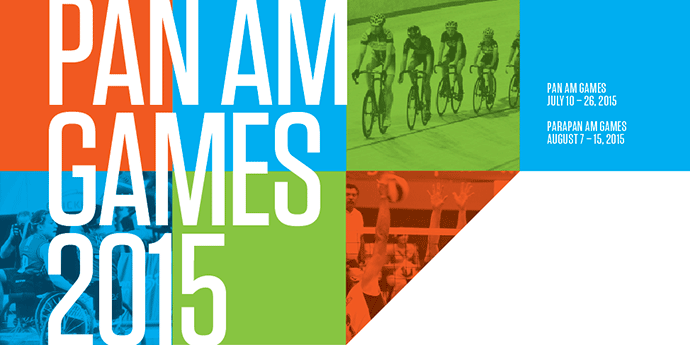 Even before the Games kick off July 10, host communities are talking about the lasting legacies of this once-in-a-generation event
This summer, Toronto and 16 Southern Ontario municipalities—stretching all the way from Welland to Oshawa—will host the 2015 Pan American / Parapan American Games, the largest multi-sport event ever held in Canada, and the world's third-largest international multi-sport Games (after the Olympic Summer Games and the Asian Games).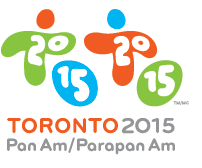 The benefits are almost too numerous to mention: some communities now have brand new (or upgraded) sport facilities, and everyone will benefit from the recruitment and training of volunteers, disabilities awareness and inclusiveness, and a heightened enthusiasm for health and fitness.
This turbocharge of athleticism is also expected to catapult tourism in the region, create jobs and investment opportunities, and give smaller host communities the opportunity to boost their sport tourism expertise.
International calibre
Playing host to international athletes and spectators is a "golden opportunity" to help drive sport tourism in the city of Oshawa, says Bob Chapman, an Oshawa regional and city councillor, and chair of the city's community services committee.
Oshawa's nine-year-old General Motors Centre will play host to weightlifting and boxing competitions. As a bronze-level host, the city is investing approximately $50,000 in the Games, according to Chapman, most of it as in-kind services such as road closures, staff overtime, and making the city-owned Centre available to host the competitions.
"It's not a huge investment for the potential return we will get in economic benefits both during and following the Games," Chapman explains. Incremental spending in the Durham region attributable to hosting is expewcted to be about $2.5 million, with about $1 million of that in Oshawa alone, he says.
Not only will attendees see that Oshawa has some great sports venues, it will give everyone involved —from city staff to volunteers—the opportunity to collectively build and demonstrate the city's competency in hosting international-calibre events, Chapman says.
Sport tourism strategy
The city of Mississauga was able to harness broad political and public support for its involvement in the Pan Am Games, and that is having positive spinoff benefits for sport tourism, according to Michael Cleland, area manager—Hershey facilities, sports & community development, City of Mississauga.
In 2013, city councillors approved a sport tourism strategy that, among other things, made a commitment to pursuing high-impact national and international events. A permanent full-time staff position was created with responsibility for bid preparation and marketing. "The strategy is really intended to provide a roadmap for us to pursue similar events, maybe not to the same international scale as the Pan Am Games, but events that other municipalities are also pursuing," Cleland explains. The effort is already paying off. Mississauga was recently named host city for the 2016 Ontario Summer Games.
Mississauga requires more than 1,000 volunteers during the Games. Like the other Pan Am host cities, it relies on the volunteer database being built from scratch by the Toronto 2015 organizing committee. When Pan Am is over and it comes time to recruit volunteers for the Ontario Summer Games, the city will likely draw from the Pan Am list, Cleland says. "We will try to match their skillsets to the training they receive as Pan Am volunteers. That's an immediate benefit for when we host the Ontario Summer Games."
World-class facilities

Ten-time Olympian and nine-time Pan American Games medallist, Ian Millar, likens the refurbished Caledon Equestrian Park to a field of dreams in the sense that, now that it's built, more international competitions are expected to come to the area. The $11.2-million reconstruction resulted in a new grand prix competition ring, stadium seating, practice and training areas, an indoor competition ring, synthetic footing, 200 permanent stalls, as well as a community centre, meeting space and a concession stand.
A report by the Canadian Sport Tourism Alliance found that hosting the Games will generate significant economic activity for the town: "The combined expenditures related to capital investment, operational expenditures and the spending of visitors… is expected to reach $19.7 million, resulting in $13 million in net economic activity in the Town of Caledon."
Caledon is home to one of the largest equestrian communities in Southern Ontario. And while the Park typically hosts about 16 events a year, the new facilities mean it will have the ability to host larger and more prestigious events, says Bethany Lee, the town's corporate communications manager. "The indoor facilities give us an amazing opportunity to bring in a rodeo, or a different breed show, or trade shows. We didn't have that ability and flexibility before."
Best of all, there's an incredible energy and pride that comes with hosting international competitions. Says Lee: "I think municipalities need to think of new ways to generate tourism, and sports tourism is obviously top of the list. We need to be entrepreneurial in the way we think. The Pan Am Games have kicked us into high gear."

PAN AM VENUES
Among the permanent legacies of the 2015 Games will be new and improved sports facilities. With a capital budget of about $700 million, the investment includes 10 new builds and 15 significant renovations. Altogether, more than 40 venues will host competitions throughout southern Ontario. Here's where the Games are taking place.
* New build/renovation
Toronto
CIBC Pan Am / Parapan Am Aquatics Centre and Field House*
Location: University of Toronto, Scarborough campus
Sports: Swimming, diving, synchronized swimming, fencing, modern pentathlon, sitting volleyball, roller sports – speed skating
CIBC Pan Am / Parapan Am Athletics Stadium*
Location: York University, Keele campus
Sports: Athletics
Pan Am / Parapan Am Fields*
Location: University of Toronto, St. George campus
Sports: Field hockey, football 5-a-side, football 7-a-side
CIBC Pan Am Park
Location: Exhibition Place; Ontario Place; Lake Ontario waterfront
Sports: Up to 13 sports including beach volleyball, cycling-road, gymnastics, racquetball, and open water swimming.
Canadian Tennis Centre
Location: Rexall Centre, Toronto
Sport: Tennis
Centennial Park Pan Am BMX Centre*
Location: Etobicoke, Ont.
Sport: BMX
University of Toronto Scarborough Tennis Centre
Location: University of Toronto, Scarborough campus
Sport: Wheelchair tennis
Varsity Stadium
Location: University of Toronto, St. George campus
Sport: Archery
Etobicoke Olympium*
Location: Etobicoke, Ont.
Sports: Training venue for swimming, water polo, diving and synchronized swimming
Pan Am Bowling Centre
Location: Planet Bowl, Toronto
Sport: Bowling
Ryerson Athletic Centre
Location: Mattamy Athletic Centre, Ryerson University, Toronto
Sports: Basketball, wheelchair basketball
CIBC Pan Am / Parapan Am Athletes' Village*
Location: Downtown Toronto
Region: Haliburton & Simcoe
Pan Am Shooting Centre*
Location: Toronto International Trap & Skeet Club, Innisfil, Ont.
Sport: Shooting
Minden Wild Water Preserve
Location: Minden Hills, Ont.
Sport: canoe/kayak – slalom
Hardwood Mountain Bike Park
Location: Hardwood Ski & Bike, Oro Station, Ont.
Sport: Mountain bike
Region: Hamilton & Niagara
CIBC Hamilton Pan Am Soccer Stadium*
Location: Tim Hortons Field, Hamilton, Ont.
Sport: Soccer
Welland Pan Am Flatwater Centre*
Location: Welland International Flatwater Centre, Welland, Ont.
Sport: Canoe/kayak sprint
Royal Canadian Henley Rowing Course
Location: St. Catharines, Ont.
Sport: Rowing
Region: Peel & Halton 
Cisco Milton Pan Am / Parapan Am Velodrome*
Location: Mattamy National Cycling Centre, Milton, Ont.
Sport: Cycling track
Caledon Pan Am Equestrian Park*
Location: Caledon Equestrian Park, Caledon, Ont.
Sports: Equestrian–dressage, jumping
Pan Am Cross-Country Centre*
Location: Will O' Wind Farm, Mono, Ont.
Sport: Equestrian
Mississauga Sports Centre
Location: Hershey Centre, Mississauga, Ont.
Sports: Judo, karate, taekwondo, wrestling, goalball, powerlifting, wheelchair rugby
Region: York & Durham
Atos Markham Pan Am / Parapan Am Centre*
Location: Markham, Ont.
Sports: Badminton, table tennis, water polo
Angus Glen Golf Club
Location: Markham, Ont.
Sport: Golf
President's Choice Ajax Pan Am Ballpark*
Location: Ajax, Ont.
Sports: Baseball, softball
Abilities Centre
Location: Whitby, Ont.
Sports: Judo, boccia
Oshawa Sports Centre
Location: General Motors Centre, Oshawa, Ont.
Sports: Boxing, weightlifting