These Four Hands-on Sport Experiences Will Wow Your VIPs
Planning a reward experience for your high achievers? Why not shake things up a little with unique and experiential sporting adventures. Here are four memorable activities that foster engagement, collaboration and plenty of fun.
By Wendy Helfenbaum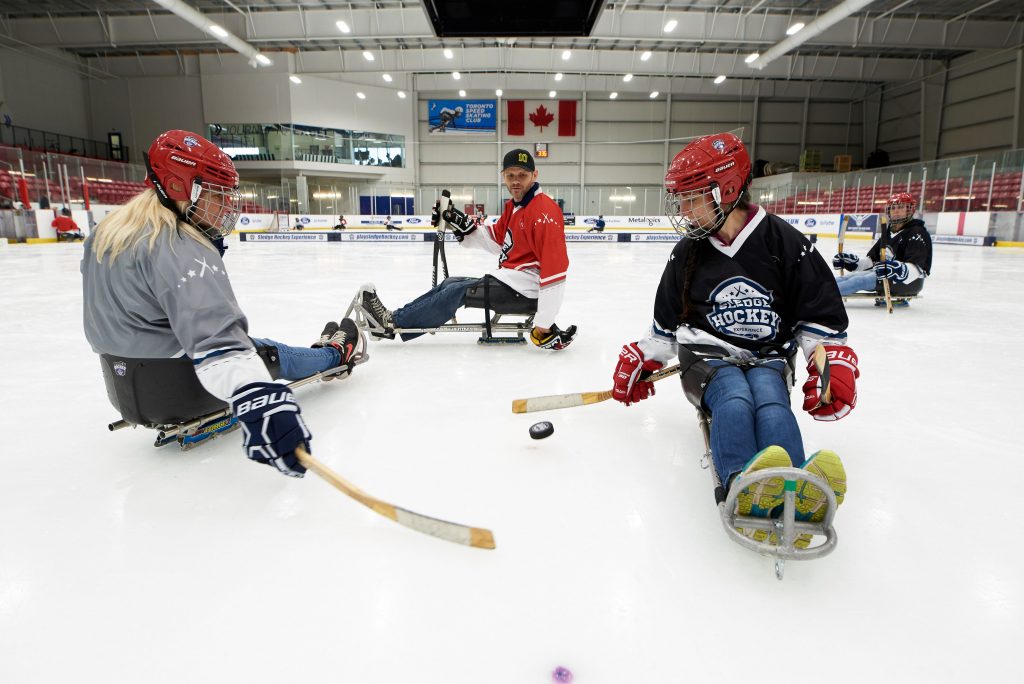 Get #ButtDown at the Sledge Hockey Experience
Toronto, Ont.
After a freestyle motocross accident left Kevin Rempel with a broken back, pelvis and ribs, doctors doubted he'd ever walk again. Undaunted, Rempel became a Paralympic sledge hockey athlete for Team Canada, and was walking within a year.
"I'm an all-around motivational example of how never to give up," says Rempel, who won a bronze medal at the 2014 Sochi Games. He's also an author (Still Standing: When You Have Every Reason To Give Up, Keep Going) and founder of the Sledge Hockey Experience, which aims to change participants' perspective.
"We deliver a fun, turnkey team building activity that helps break down unconscious bias, develop more empathy and
discover each other's unique abilities, whether you have a disability or not," Rempel says.
The program, designed for 20 people, costs between $5,000 and $10,000 and includes a pre-ice workshop, skills instruction, 45 minutes on the ice and a team photo.
"You can't play sledge hockey without falling down and getting up multiple times, even at the most elite level. On the ice, people have fun learning through failure and collaborating," says Rempel. "Bringing your team to play sledge is unique, incredibly memorable and leaves you with tangible outcomes that go beyond just a fun day."
---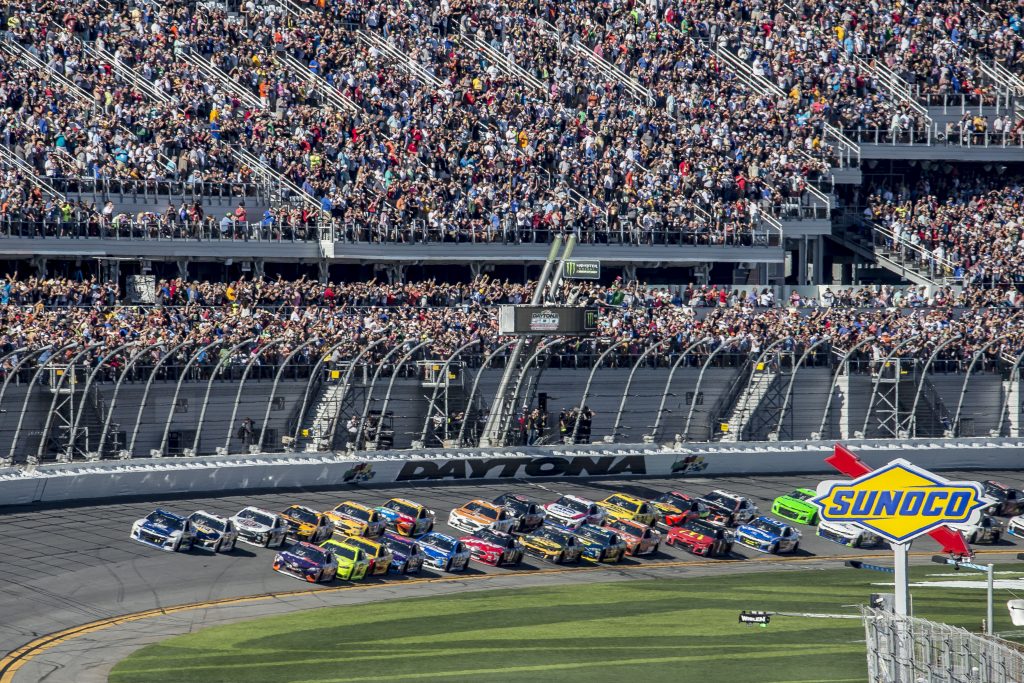 Get Your Motor Running at the NASCAR Racing Experience
Daytona International Speedway, Florida
It's one thing to watch the Daytona 500 from premium seats, but imagine your guests donning race suits and helmets, sliding into a NASCAR race car and taking the wheel for an exhilarating, eight-minute lapping session. Or, ride along with a professional driver for an adrenaline-pumping spin at top speed around the four-kilometer racetrack.
"Being across from the Speedway, we often plan these NASCAR Racing Experiences packages for our meetings, convention and corporate guests," says Nancy Guran, director of sales at The Daytona, a newly opened Marriott Autograph Collection hotel that celebrates racing history. The hotel partners with the Speedway to offer daily behind-the-scenes track tours where groups can walk on the track and visit the pit crew area and NASCAR museum. Packages can also be booked directly with the Speedway, which offers more than 100,000 sq. ft. of meeting and event space.
---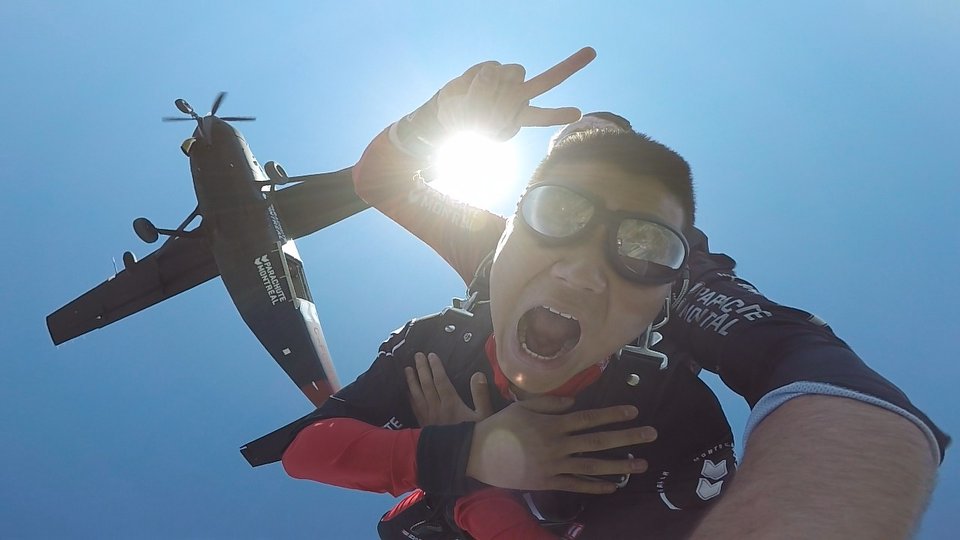 Soar to New Heights During a Skydive
Parachute Montréal
For the past 30 years, Parachute Montréal has helped people tick off a major bucket list item: Skydiving. Groups of 10 to 100 can participate at two jump sites on Montreal's North or South Shore, or in Arnprior, Ont., at the company's sister school, Parachute Ottawa.
"A parachute jump is a unique and memorable experience that gets everyone out of their comfort zone. Once you land, you realize that no challenge is impossible," says Patrice Pépin, Parachute Montréal's marketing director.
The company's four planes can accommodate up to 23 participants per flight so groups can jump together. Rates start at $240 per person for a 13,500-foot jump.
Pépin notes that sharing this experience with colleagues boosts confidence and trust in each other.
"Whether it's your boss holding your hand in the plane, your co-worker giving you a thumbs-up right before you jump or your employees hugging you when you land, the feeling of teamwork and interdependence is palpable during this activity."
---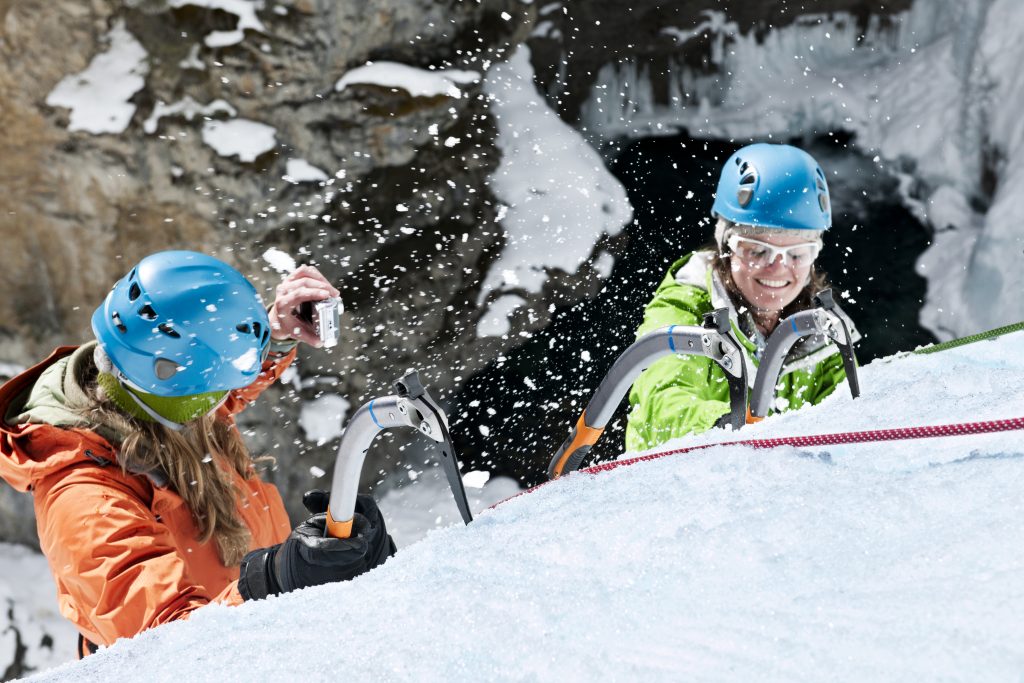 Get a Vertical Toehold in the Rocky Mountains
Yamnuska Mountain Adventures, Canmore, Alta.
For an unforgettable outdoor adventure, head up a majestic glacier.
"People might think ice climbing is only for super athletes, but it's actually something anybody can do; if you can climb a ladder, you can try ice climbing." says Sylvia Watson, marketing manager for Yamnuska Mountain Adventures.
The trekking company offers instructional half-day, full-day, weekend and multiple day public guided trips and private custom experiential programs for groups at all climbing levels, adds Watson. Yamnuska provides equipment, including ice tools and crampons for boots. A full-day excursion for four or more people costs about $200 per person. Participants learn how to kick into the ice and swing tools as well as basic rope work.
"We generally have six people per guide, and usually have 12 to 18 people heading out into an area to set up multiple ropes and get them climbing based on their experience: The more fit somebody is, the more they're going to be able to focus on the specific skills to ice climb."