The 2021 sports calendar has become a moving target, with event organizers forced to plan for a season despite unpredictable variables. Four very different sport organizations describe how they're planning for the best possible outcome in 2021.
---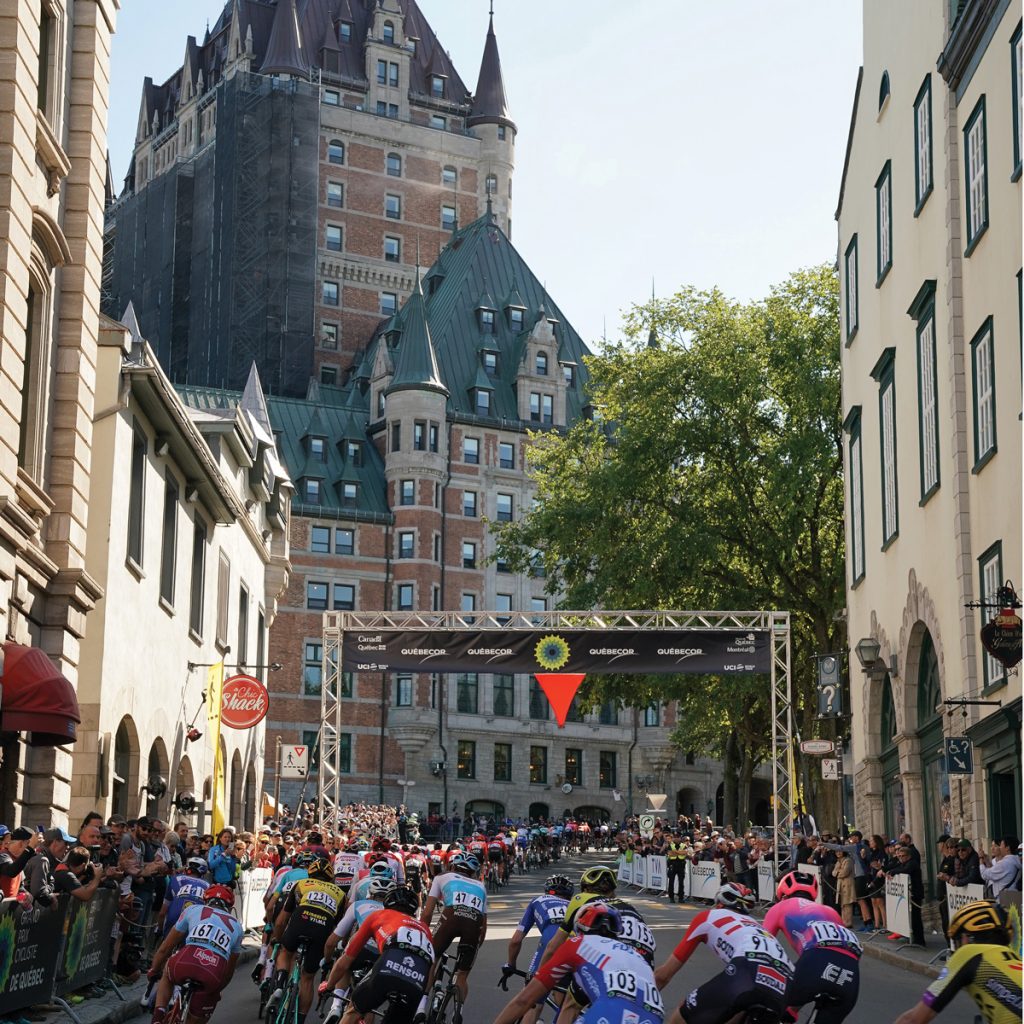 Grand Prix Cycliste: A UCI WorldTour Race
Elite cyclists follow a challenging downtown circuit for a total race distance of 219.6 km in Montreal and 201.6 km in Quebec City.
By Wendy Helfenbaum
Quebec City: September 10, 2021
Montreal: September 12, 2021
BUSINESS CASE
As the only two North American cities on the UCI WorldTour, the prestigious Grand Prix Cycliste considers itself very lucky as it looks forward, says event president Serge Arsenault.
"Since our 2010 debut, we've always achieved or surpassed the financial objectives set with our partners, both public and private, so we have loyal sponsors. Three government partners have signed on for three years—2021 through 2023—representing 70% of our budget; the fourth is about to sign on," says Arsenault.
Private sponsors, including Québecor, have already guaranteed financing as long as the event takes place, he adds.
"Hosting this huge free event is important to our partners, but the economic benefits from broadcasting and tourism matter, too. However, there's a cloud over our heads; we've had to develop Plan A—business as usual, and Plan B—'what if…'. We're going to have to evolve and innovate; an event can't stay static. You have to create a 'happening' over several days, for local cycling fans and for tourists."
To that end, Arsenault's team is also focusing on turnkey tourism packages for international visitors, and for Canadians who want to catch other WorldTour events.
FAN ENGAGEMENT
Depending on local restrictions on mass gatherings related to the pandemic, some revenue-generating elements—like the popular Fans' Village exhibition space, boutique and food service area—may not open even if the race runs as scheduled.
"We have to adapt our Fans' Village to today's reality, so we're planning to innovate," says Arsenault. "We want to attract more people to our Grand Prix, so we're reinventing our communications, marketing and merchandising plans. It's one thing to always be asking for money—from our private sector, our governments, our sponsors—but at some point, we have to also become providers of a product they want. When they get a 300% to 400% return on their investment, we're no longer beggars; we're business partners."
---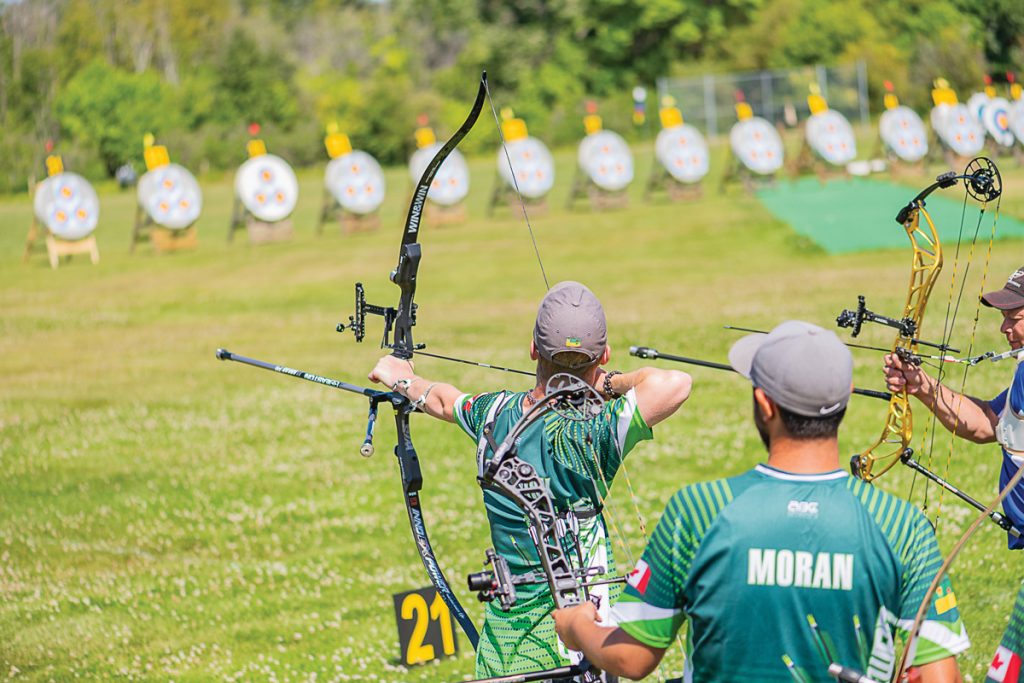 2021 Canada Cup East
The Canada Cup, Archery Canada's annual competition, was split into two distinct events in 2020—the Canada Cup West and the Canada Cup East—although neither ended up taking place due to COVID. The Canada Cup East encourages Recurve, Compound and Barebow competition in four classes. It hosts about 100 archers coming from Ontario, Quebec, New Brunswick, Nova Scotia, Prince Edward Island and Newfoundland and Labrador with their families.
By Sarah B. Hood
Canada Cup West Winnipeg: June 2021
Canada Cup East: Spring 2021
BUSINESS CASE
"As we continue to live our life amidst the coronavirus pandemic, sport has the power to provide the important connections and purpose that many need," says Archery Canada executive director, Karl Balisch. "Archery is a sport that does not require a great deal of infrastructure to hold a meaningful competition and can function well while respecting health guidelines."
The largest portion of revenue comes from participant fees, but sponsorship also plays an important role and, unfortunately, Balisch says, the cancellation of so many events in 2020 has meant that it is difficult to assess the sponsorship climate.
FAN ENGAGEMENT
"There is currently a large appetite for competition, so being able to attend a competition will engage archers," says Archery Canada program coordinator, Kylah Cawley.
Archery Canada has a standing agreement with ColossoVision, dating from before the pandemic, to broadcast events online, and over the past few months the organization has been developing online contests and virtual competitions to continue engagement with its membership.
"We are having to approach each event day by day, as the protocols can change quickly," says Cawley. "If we have to make some large adaptations to be able to host in the current environment, we will do so in support of the host committee to make the event as successful as it can be."
---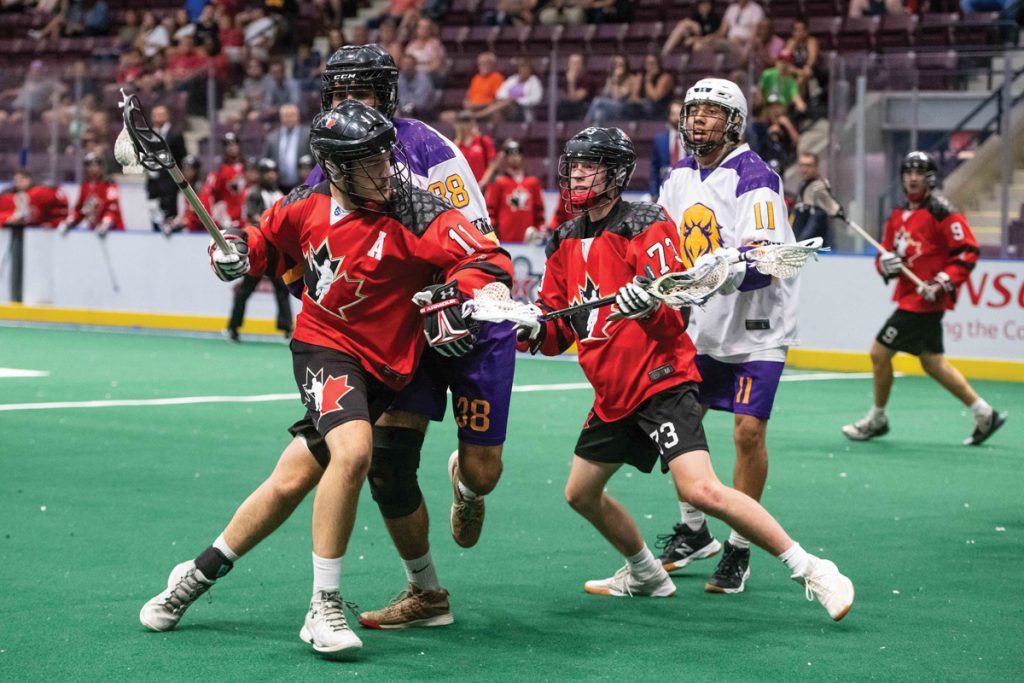 2021 IIJL World Junior Lacrosse Championship
This International Indoor Junior Lacrosse (IIJL) event draws 207 players plus about 100 staff and referees, with a past attendance of up to 4,500 spectators. International team participation has grown quickly, from three countries in 2018 to a cap of nine from 2020 onwards.
By Sarah B. Hood
Winnipeg: August 8-14, 2021
BUSINESS CASE
When it comes to running an under-20 event, "even before we get to a business case, we have to be sure that the players are safe," says Canadian Lacrosse League president, Chris Fox. "The plan as of right now is to move forward to provide an international space for the players to compete for a world championship." Normally, many parents accompany players, but "we have to tell the organizing groups that this is players only."
Corporate sponsorship is the largest revenue generator, followed by ticket sales. Participating countries do not pay a fee. "We run a very tight ship financially, which provides us a good business case going forward," Fox says. "Because of COVID, we don't know if we're going to have fans in the building; we still have to be prepared with corporate partners, because you're providing these players a once-in-a-lifetime opportunity. We have to talk to more corporate partners now."
FAN ENGAGEMENT
"The point and purpose of this event is to develop box lacrosse internationally; social media was always a key for that," says Fox. Instead of public promotional events, "we're trying to take things that would have had face-to-face interaction and remove the face-to-face element," he says. For example, Fox suggests that signage or a QR code would replace a physical item that might have been handed out in public environments.
In the past, the World Juniors have always been broadcast regionally and have been free to view. "That may change now," Fox says, "because we need to look at revenue sources. The lacrosse community lives online, because we don't have national broadcasting. We don't want to look like we're trying to take advantage of our fans, but even if fans are not allowed in the building, if we have OTT (over-the-top, or streaming, media) behind a paywall, we can see that benefit of pent-up demand when we broadcast this."
---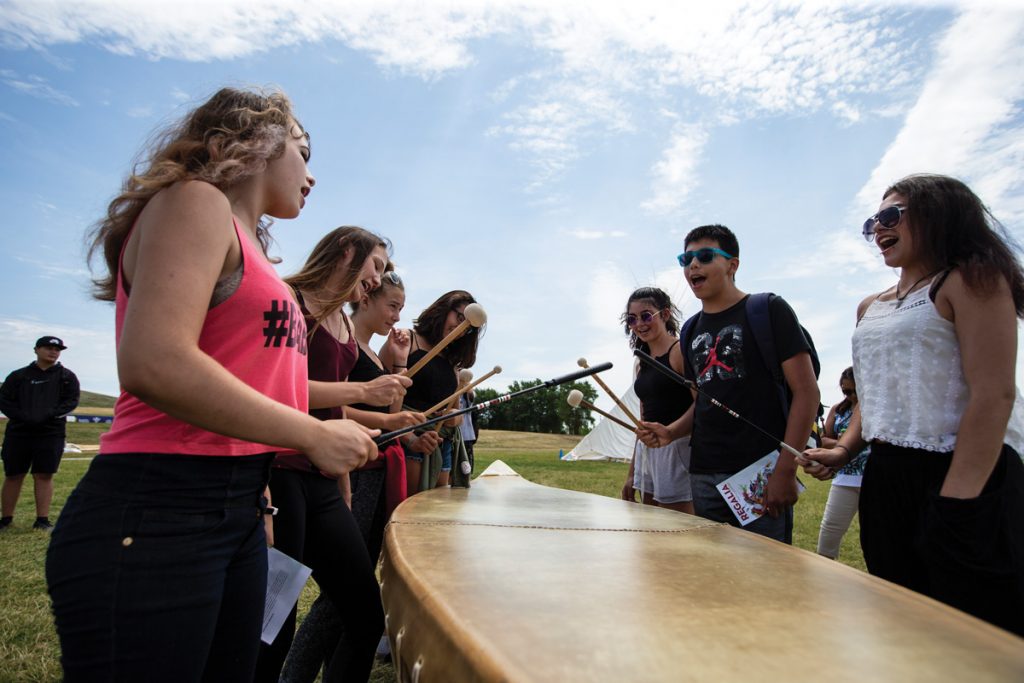 Masters Indigenous Games 2021
Inaugurated in 2018, the Masters Indigenous Games (MIG) attracts Indigenous adults, aged 20 years and older, to compete in both contemporary and traditional sporting activities. Designed by Indigenous Sport & Wellness Ontario (ISWO) to complement the youth-oriented North American Indigenous Games, the MIG comprises nine sports, demonstration events and a cultural component. The 2018 edition took place in Toronto, attracted more than 600 participants from six countries and 59 Indigenous communities and more than 5,000 attendees over four days. About 2,000 sports participants are projected for 2021.
By Sarah B. Hood
BUSINESS CASE
The goal, says ISWO president, Marc Laliberte, is "providing hope for the future for our people in these difficult times," so there's strong incentive to proceed in 2021. To that end, MIG representatives attend frequent committee meetings and network with what Laliberte calls "extremely open and receptive partners" at the city of Ottawa and government authorities working towards return to safe play.
The MIG is free for spectators; revenue comes from athlete fees, corporations and government. So far, sponsorship levels are stable, says Christina Ruddy, ISWO's acting director of operations, policy and engagement. "I think that speaks to our reputation as an organization, but also to the corporate world's enthusiasm to support these Games and people's attitudes towards lifestyle and wellness."
FAN ENGAGEMENT
With ISWO's 5,000 followers on Facebook, a YouTube channel and a monthly newsletter—not to mention the presence of CBC Sports as official media partner—the MIG benefits from a strong promotional machine, and the pandemic has apparently strengthened a formidable online presence.
"We have regional coordinators in six areas of the province. We also have really strong social media campaigns around staying fit in the time of COVID," says Ruddy. Hashtags like #wellnesswarrior and #embodythespirit garner engagement in fitness challenges such as Couch to 5K and Take a Hike.
"All that's leading up to a larger campaign promoting the Masters," Ruddy says. "Regardless of whether we have to postpone or not, getting people to know the Games is so important!"