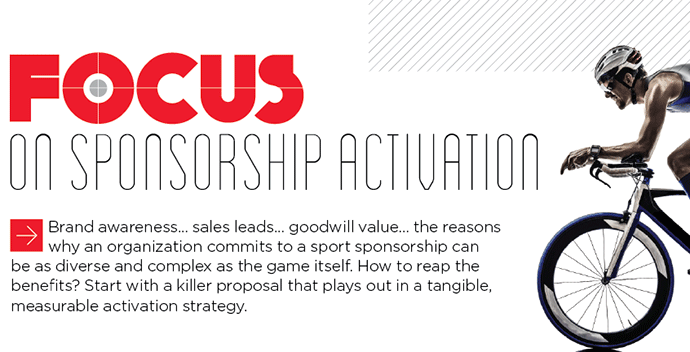 CIBC's Big Game Strategy
CIBC was all in this past summer as lead partner of the Toronto 2015 Pan Am/Parapan Am Games. From branded venues to the Panamania arts and culture festival, it was CIBC's largest-ever sponsorship deal. Monique Giroux, vice-president, sponsorship marketing and strategy, offers an insider's look.
By Angela Kryhul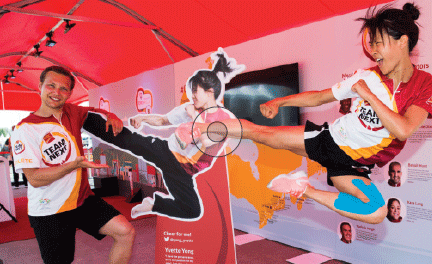 Describe some of CIBC's behind-the-scenes initiatives during the Games.We had our largest-ever hosting program—4,000 clients and guests over 17 days at 65 different events. This included organizing cycling events at the Velodrome and turning the event space at our head office into a sports bar.One of our key objectives was to give our employees the opportunity to be involved in the Games. We gave additional time off to the 500 employees who'd signed up to be official volunteers. We created a program called CIBC Pan Am Fans that let employees become ambassadors for the Games in their departments. We also created the Get Active Challenge—a wellness program that rewarded employees who achieved their personal fitness goals.
We also learned a lot about having a branch in a small space that we can now apply to other events. And we tested beacon technology. If anyone who'd downloaded the Games app walked by one of our on-site ATMs, they would get a pop-up message asking whether they needed cash.
What are the legacies of this sponsorship?
We saw the Games as the beginning of a long-term strategy, so we created the CIBC Team Next program to support up-and-coming athletes. One of the things I'm most proud of is that CIBC was the first major corporate sponsor of a Pride House [at an international sporting event]. It was a great opportunity to bring the community together and to open up the dialogue around inclusion in sport. (See "Lessons from a Pride House," p. 6.) Another legacy of the Games is our $1-million commitment to KidSport, a charity that helps kids access organized sports.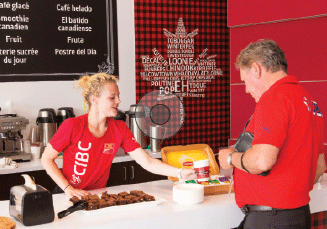 CIBC's Canadian Smoothie
Saskatoon Berry juice
Plain Greek yogurt
Frozen strawberries
Frozen wild blueberries
Frozen raspberries
Water
Pure Canadian maple syrup
CIBC Team Next
CIBC has committed $2 million over the next three years to Team Next. The program provides each of the 67 participating Canadian athletes with:
• A $5,000 annual grant ($15,000 total)
• Access to advice on personal finances, post-secondary education and career planning, social media training and public speaking
• Community support and networking opportunities through local CIBC branches and employees
• Preferred CIBC products and services
Photos: CIBC