Montreal's pedigree as a premiere sports destination was confirmed in both 2019 and 2018 when it topped the Global Sports Impact (GSI) Canada Index, based on the hosting of national and international sport events and championships.
By Angela Kryhul
---
FAST FACTS
Website: sports.mtl.org
Accommodations: 24,600+ total rooms
Getting here: Montreal-Trudeau International Airport; VIA Rail business and group travel fares
---
Montreal is an Olympic city, having hosted the 1976 Summer Games, and is home to Formula One Canadian Grand Prix auto racing as well as professional sports teams—the Montreal Canadiens, Montreal Alouettes and Montreal Impact.
Aquatic sports rate high thanks to state-of-the-art competition venues and the city's geographic location on the mighty Saint Lawrence River. Montreal is exploring new opportunities in the growing esports and urban sports sectors. For example, Tribu Expérientiel's annual Jackalope action sports festival is held at Montreal Olympic Park featuring skateboarding, bouldering and fixed gear events as well as base jumping from atop the Montreal Tower.
Sports Events Montréal plays a leadership role in the development of the sports market by collaborating with local partners on planning, bidding and promoting as well as facilitating connections with government, sports partners, venues and volunteers.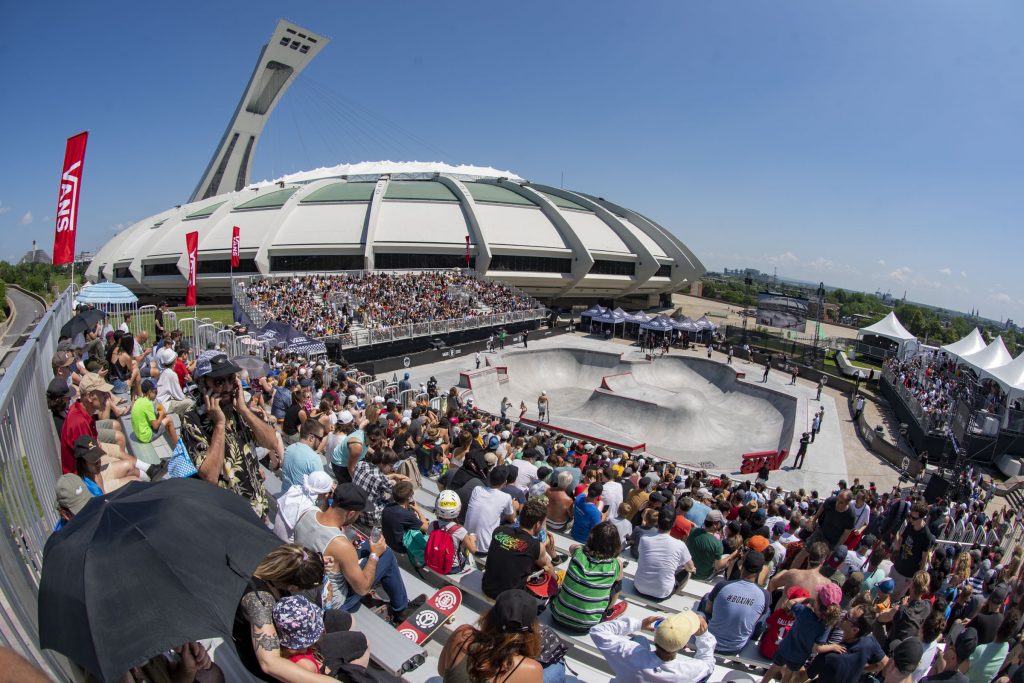 Olympic City
Montreal is Canada's only Summer Olympics city and has invested millions of dollars to modernize the legacy infrastructure.
"When you bring an event to the Olympic Stadium, you're making a statement that your event is also the biggest and the best and that you're part of this history," says Cédric Essiminy, public relations consultant, Montreal Olympic Park.
Olympic Stadium
Capacity of 60,000
Configurations for baseball, football and soccer; ability to host esports tournaments (e.g., DreamHack)
Partitioning of stadium and additional rooms available for more intimate events
The Sports Centre
Multi-sport complex used by high-level athletes and the public
Fully renovated in 2015
Seven basins for water sports (swimming, artistic swimming, diving, water polo)
Esplanade Financière Sun Life
Outdoor sporting events, concerts, festivals and more
The largest private section hosts 12,000 guests
Montreal Tower and Observatory
World's tallest inclined tower, rising 165 metres at a 45-degree angle
Private function space with panoramic views of downtown and the Saint Lawrence River
---
INSTITUT NATIONAL DU SPORT DU QUÉBEC (INS QUÉBEC)
After a $24.5-million renovation was completed in 2014, Montreal Olympic Park welcomed INS Québec as a tenant as well as 10 resident sport organizations (boccia, boxing, fencing, gymnastics, judo, swimming, artistic swimming, diving, water polo and short-track speed skating). Olympic and Paralympic athletes as well as high-performance coaches use the facility daily and love that it's a one-stop shop for training, according to INS Québec president and CEO, Gaëtan Robitaille.
---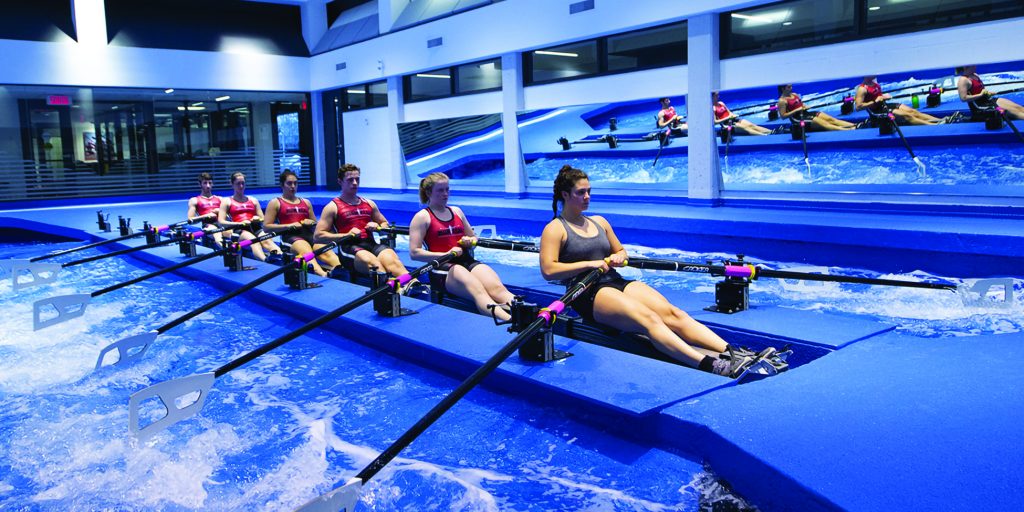 Aquatic City
Parc Jean-Drapeau is home to a selection of the city's high-performance aquatic facilities.
Aquatic Complex
Outdoor competition swimming pool and diving training pool with six springboards (highest is 22 metres)
Fully renovated for the 2005 FINA World Championships
The Olympic Basin
2.2 km long; 110 metres wide
Host to rowing, canoe kayak and dragon boat groups, high-performance championships and competitions
Grandstands, hangars, starting and finish tower
Athletes' District
Indoor facility for year-round training renovated in 2015
Paddling tanks for rowing, canoe kayak and dragon boat
Ergometer equipment
---
MONTREAL MAJOR EVENTS
2022, 2018 ISU World Short Track Speed Skating Championships
2020 ISU World Figure Skating Championships
2018–2021 FINA Diving World Series
2017 FIG Artistic Gymnastics World Championships
2017, 2015 IIHF World Junior Hockey Championships
2015 FIFA Women's Soccer World Cup
---
MONTREAL RECURRING EVENTS
Formula One Grand Prix Du Canada World Championship Race
Grand Prix Cycliste De Montréal—UCI World Tour
ITU World Triathlon Series
Rock 'N' Roll Oasis Montreal Marathon
Rogers Cup professional tennis