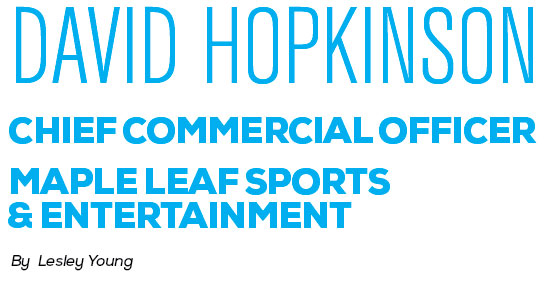 Hired as a 'day one' employee of the Toronto Raptors in 1994, David Hopkinson has played a key role in the growth of Maple Leaf Sports & Entertainment (MLSE), one of Canada's largest sports and entertainment portfolios. He leads all MLSE sales, marketing and communications, and his team is exclusively responsible for Live Nation's Canadian sponsorships.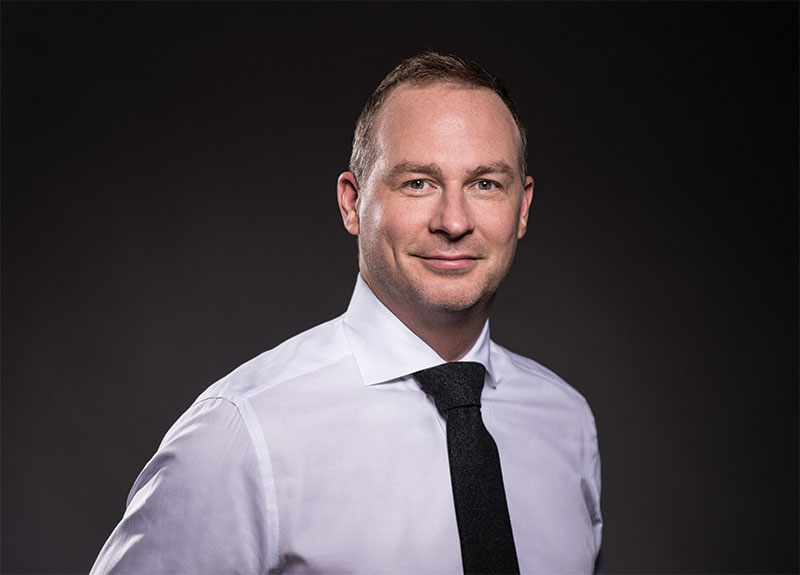 What keeps you up at night?
Our events, our games, in the NBA, the NHL and Major League Soccer, are driven by the gate—fans paying to be in their seats. Broadcast and corporate sponsorship are terrific but in these leagues our biggest driver is the gate. I'm not worried about floor seats or lower bowl seats. There will always be value in great seats. But I do worry about the upper deck seats.
I recently tried the virtual reality display Oculus. I was in a Taylor Swift music video, and we were running and she was looking back at me… let me tell you, I'm still buzzing from the emotional experience. As virtual reality technology gets better and better, it's going to cut into those seat sales. It's like any technology; it seems like it's far away and then it's not. The obligation is on every owner of billion-dollar infrastructure to think about how the impact of virtual reality will restrict live sporting events. We're going to have to increase the value proposition for what have traditionally been the cheapest seats in the house if we expect them to remain filled. We're going to have to turn to our live game experience and address our amenities.
Where do you see immediate opportunity?
Everyone who has a smartphone cares about friends, family, work and their teams. That means we've got the ability to connect with fans in ways we've never seen before. But doing it the right way is key. Those who advertise 24/7 will ultimately be losers. The modern digital consumer is very permission oriented. They need a relationship and they need context.
So it's less about advertising with a push focus. The opportunity we have in sports is to have our audience pull on us. They're looking to connect with teams. And yes, using augmented reality on smartphones—so those fans in the 300s can hold up their phone and get incremental data and user interfaces to help enhance the game—is one opportunity.
Do you have any advice for marketing a struggling product?
Challenges and opportunities in sports marketing are all about patience. We had our positioning for the Toronto Raptors three years before it was appropriate to use it. When we finally launched "We The North," it took off for the team. It's not a tag line or an ad campaign. It's a manifesto and identity and it serves us well.
Now we know where we want to go with the Maple Leafs, and it's a patience exercise. We will get better, and in Toronto we're lucky to be blessed with a passionate and engaged Leaf fan base. It is a massive challenge to be patient, but it's my fundamental belief that you can't market your way out of a product problem. You have to get the product right.