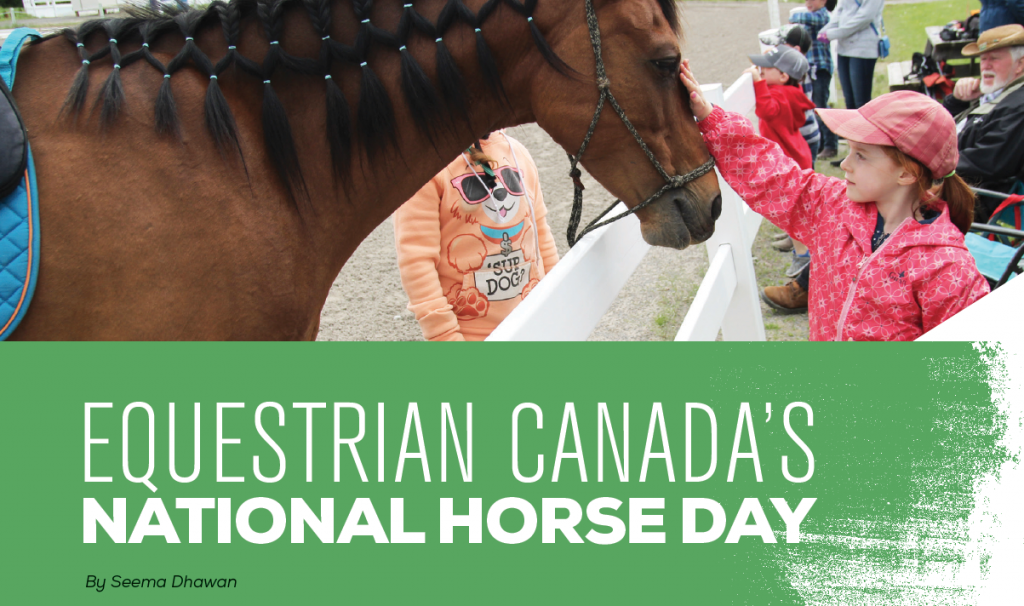 THE BACKSTORY
2017 marked the 250th anniversary of horse racing in Canada. And while horses are an integral part of Canadian culture, Equestrian Canada had noticed a decline in the number of people participating in equestrian-related sports and activities.
One of the most effective strategies Equestrian Canada has used to help raise awareness is to create opportunities for people to personally connect with horses, trainers, owners and equestrian athletes and enthusiasts.
THE EVENT
National Horse Day is a collection of family-friendly events hosted by participating stables to highlight the beauty and vigor of the sport. On June 3, 2017, 90 official National Horse Day events took place across Canada, a 77 per cent increase over the previous year. Attendees were encouraged to participate in several equine activities, from touring a barn, petting a horse or brushing its hair, to riding a horse and visiting a horse clinic, show or workshop. Some event day hosts even offered yoga lessons among the paddocks.
THE IMPACT
"With urbanization, lots of kids don't have exposure to farms," an Equestrian Canada spokesperson explains. "It was a neat way to promote farm life and horse life to different populations across Canada."
An additional perk of equine activities is better health, she adds. The sport aids physical and mental fitness. "It's relaxing. A lot of people find it quite therapeutic, to work with animals after a long week of work."