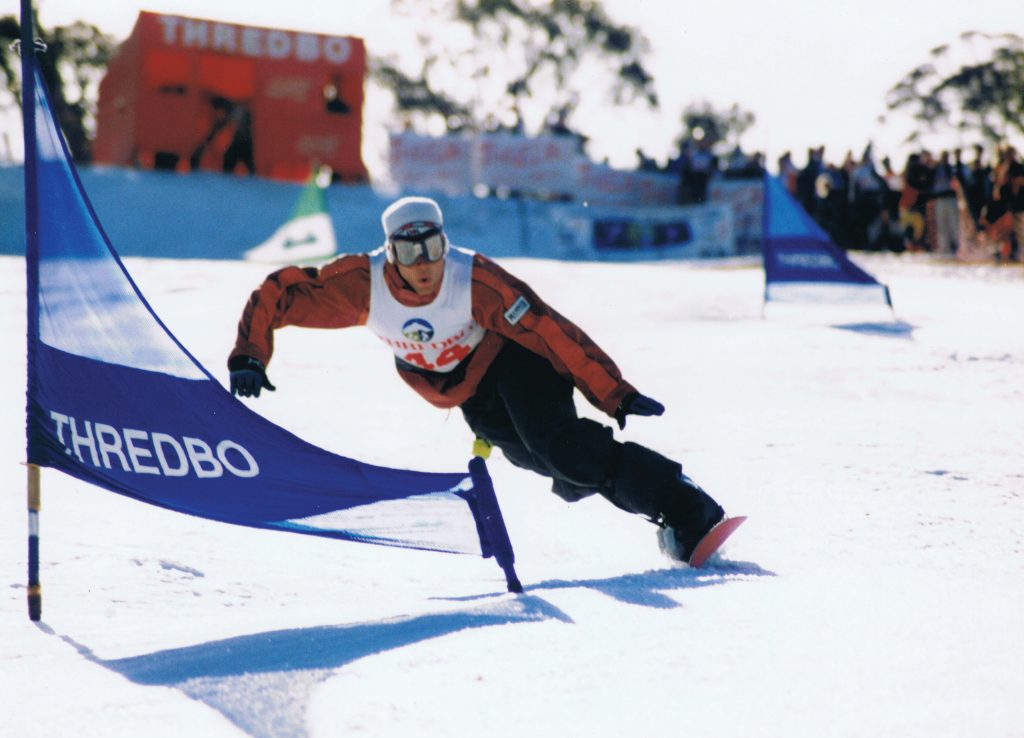 Dan Wilcock has a plum job in Canadian sporting circles. Last September, he joined the Canada Games Council (CGC) as president and CEO. As we head into a new decade, Wilcock describes his mandate for guiding the Games to new heights.
By Sam Laskaris
---
GET TO KNOW DAN WILCOCK
Prior to joining CGC, Wilcock—a lawyer and former Australian competitive snowboarder—was director, International Affairs Branch, Environment and Climate Change Canada. Before that, he was assistant deputy commissioner, Competition Bureau Canada. Fluent in English and French, Wilcock teaches paddleboarding and river surfing near his home in Ottawa.
---
What is your vision and mandate for the Canada Games?
The following provides a flavour of the priorities I am bringing to the CGC:
Showcasing the Canada Games: The Canada Games have delivered a life changing experience for thousands of people over the years. Simply put, we want to share that experience with more Canadians, take the Games to new heights and inspire more Canadians to discover the benefits and pure fun of sport.
Stewardship of the Canada Games: I will work hard to ensure the values of inclusion, honesty, hard work, excellence, good governance and fiscal prudence are reflected in our work and I will be focused on how we can deliver increased value in our partnerships going forward.
Progressive Sport Development: Positive values on issues such as fair play, active participation, bilingualism, cultural exchange, gender equity and inclusion are a core part of the Canada Games movement. I am committed to working with our partners to continue this course [and] increase CGC's focus on: Sustainability; concussion strategy; and tackling harassment, abuse, discrimination and maltreatment in sport.
Community Development: We have seen incredible announcements about sports infrastructure investments in the Niagara Region [for the 2021 Summer Games] and in Prince Edward Island [for the 2023 Winter Games]. Just as importantly, hosting the Canada Games leaves more intangible legacies that strengthen our host communities such as networks of trained volunteers, event leaders and sports officials, not to mention a genuine sense of community achievement and pride.
Canada Games competes for public attention with a multitude of entertainment options, formats and platforms. How are you addressing this challenge?
We must be agile enough to evolve, adapt and remain relevant to Canadians of all ages. The team has launched an initiative with our stakeholders to look at refreshing our brand, which will ensure we are clear on the why, what and how in delivering the Canada Games. The team also tested new webcast technology and distribution platforms at the 2019 Games [in Red Deer], resulting in significant viewership increases over previous Games.
How does your previous experience inform your leadership role with CGC?
I am fortunate to have come into an organization that has very strong foundations. Sport has always been a critical touchstone in my life. My predominant focus was on snowboarding, as a competitor, coach, administrator and event manager. I have also been fortunate to have a career as a lawyer and government executive, working in subject areas that include competition law, environment policy and international relations. The collaboration and partnership aspects of my international work align well with my role at the CGC. Sustainability has been an important part of my academic and work background; I acknowledge that the CGC can do more on sustainability and as a step in this direction we recently signed up to the Sports for Climate Action Framework.
The economic benefits of hosting and partnering with the Games are perhaps not well understood. All Canada Games over the last 15 years have realized a net surplus, usually invested into legacy capital projects, scholarships and similar initiatives. Staging the Canada Games provides an opportunity for host communities to leverage provincial, federal and private sector investments in their infrastructure. There is also an opportunity to host important sports events before and after the Games, as we are currently seeing in Niagara.
---
RED DEER RECAP: 2019 CANADA WINTER GAMES
• 26,000 visitors
• $20.2 million total spend
• 475,300 viewers on TSN/RDS plus 9.9 million webcast minutes viewed
Economic impacts:
• Canada—$122.7 million
• Alberta—$110.3 million
• Red Deer—$92.3 million
Source: Canada Games Council; Canadian Sport Tourism Alliance report