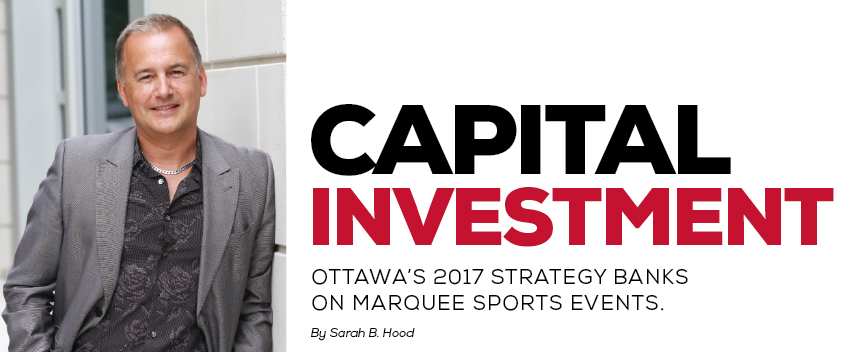 When Canada celebrates its sesquicentennial year in 2017, the National Capital will be at the centre of the festivities. ADRENALIN spoke with Guy Laflamme, executive director of Ottawa 2017, about the city's game plan.
Why will sport play such a big part in Ottawa 2017 festivities?
Sports activities are really part of the identity of this region; it's a real differentiating factor in our city, so it was normal and important for us to integrate the sporting components. Ottawa Tourism has decided to prioritize major sporting events as a growth sector. They have created a new position within their organization [i.e., Darrell Cox, manager, major events], whose job is to attract major sporting events.
What are some of the Ottawa 2017 highlights?
The Stanley Cup Tribute: four days of celebration including an event at Rideau Hall; a massive public event at Aberdeen Pavilion at Lansdowne Park; a big concert at Canadian Tire Centre; and the groundbreaking for a new Stanley Cup monument to be developed at the corner of Sparks and Elgin, just metres away from where it was first given [in the early 1890s] by Lord Stanley, the Governor General, to what was to become the NHL.
What legacy do you hope to leave?
To position all the venues that we have and to create new alliances with those sport associations and sport bodies, and to basically put us in that critical network of competitive sport. To position Ottawa as a top-of-mind destination—I think that's going to be a very important legacy.