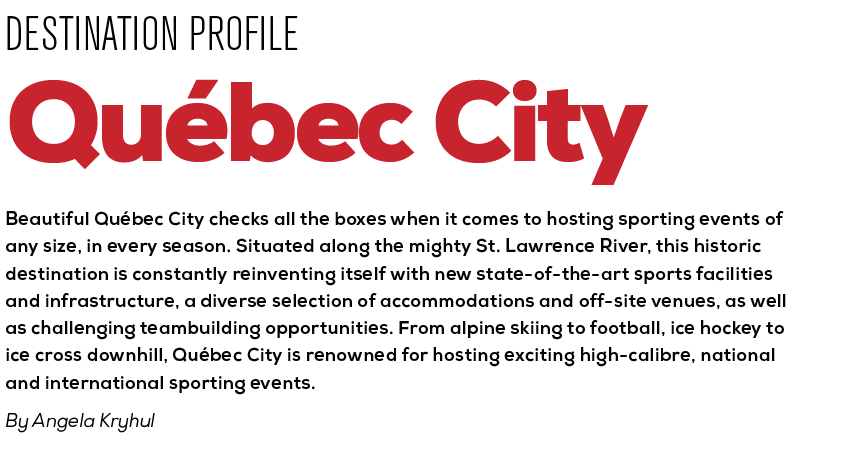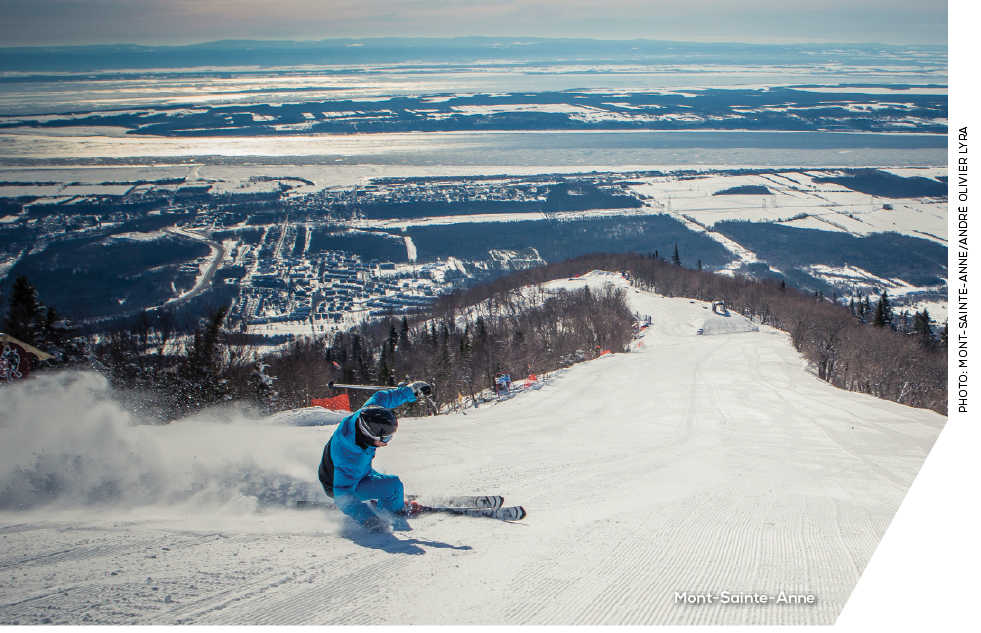 Centre Vidéotron
The 18,000-seat Centre Vidéotron opened in 2015 and is the second largest arena in the province of Québec. The Centre was designed to meet National Hockey League specifications and is a popular concert and major event venue. Among the facility's many corporate lounges and impressive gathering spaces, the Bunker Suite is a unique ice-level VIP lounge featuring a huge window overlooking the corridor leading from the players' dressing rooms to the arena.
Mont-Sainte-Anne Ski Resort
Mont-Sainte-Anne is a renowned four-season sports destination. In winter, the resort is a must for downhill and cross-country skiing events. Each summer, the resort hosts the challenging Vélirium—UCI Mountain Bike World Cup competition.
PEPS de l'Université Laval
Pavillon de l'éducation physique et des sports (PEPS) is a sports complex on the Laval University campus. Expanded in 2013, PEPS features an outdoor stadium (home to the Rouge et Or football team), indoor soccer stadium, aquatic centre, golf driving range, basketball and tennis courts, two hockey arenas, and more.
Complexe de baseball Victoria
Opened in 1939, historic CANAC Stadium is home to the Québec Capitales, a Cam-Am League baseball team. Recent improvements to the facility include a new synthetic play surface and a winter dome so that the property can be used year-round.
Baie de beauport
A year-round sports and entertainment beach playground featuring a wide selection of water sports (including kite and windsurfing), beach volleyball and soccer facilities, and a cycle sports pump track. Two on-site pavilions offer light-filled meeting and event space.
ExpoCité
Pavillon de la jeunesse is a 5,000-seat, flexible amphitheatre located on the grounds of ExpoCité—an expansive site featuring buildings and facilities designed to host large-scale sport events, concerts, consumer shows and trade fairs.