What do you do when the UFC wants everybody in town to know its fighters are staying at your hotel? Conversely, how do you safeguard the privacy of high-profile teams that want to stay under the radar? And how do you accurately measure the ROI of a hotel sponsorship partnership?
Alison Maier, sales manager at Brookstreet Hotel in Ottawa, Ont., is familiar with all these scenarios and dozens more, because partnering with a variety of sports groups—from the Ottawa Senators to equestrians and soccer clubs—is a cornerstone of Brookstreet's business. Here is Maier's top advice for creating harmonious sponsorship relationships with sports groups.
---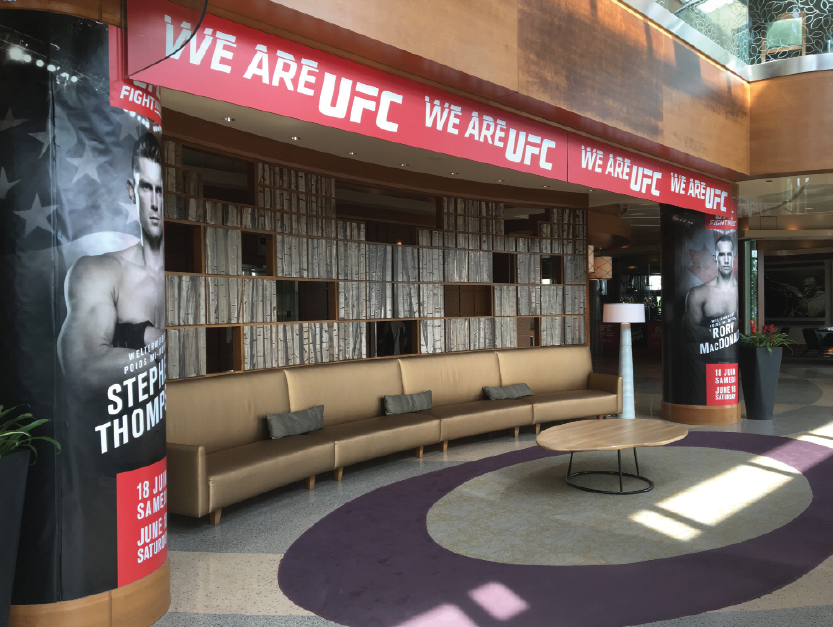 ---
BUILD BRIDGES
Maier emphasizes the importance of background research to build trust. "Get to know the sport, yes, but also ask the right questions to understand the values and the goals that the sport is hoping to deliver with that event," she says. Find the right point person and have an open conversation, research past events and reach out to the previous venues and sponsors to talk about challenges and successes: "Talk 10 per cent and listen 90 per cent," Maier advises.
UNDERSTAND NEEDS
Last year, when UFC brought Fight Night to Ottawa, the hotel hosted a number of special events as well as athletes. Once the UFC competitors completed their weigh-ins, the food and beverage staff knew to expect a mighty surge in room service orders.
Talk about visibility. Elite sports teams that are often on the road tend to request the fastest and most private entry and exit possible, so satellite check-in and checkout is hugely popular. UFC, on the other hand, requested that its branded collateral be prominently displayed at the hotel. "They wanted people to feel welcome to come by and see the fighters," says Maier. Brookstreet facilitated everything from UFC pillar wraps and window wraps to branded key cards and digital screens.
NAVIGATE SPONSORSHIPS
Balancing the needs of the hotel's existing suppliers with a team's competing sponsors is a tricky business. "Keep those lines of communication open with the client and the sponsor and find that happy medium so both groups get what they need," says Maier.
MEASURE ROI
Aside from the obvious figures—food and beverage numbers, guestroom and conference room revenue and social media analytics—consider retention as one of your metrics, says Maier. "What is the life value of the relationship, versus the one-off? That's a big factor when we're looking into the success of an event and a partnership."
---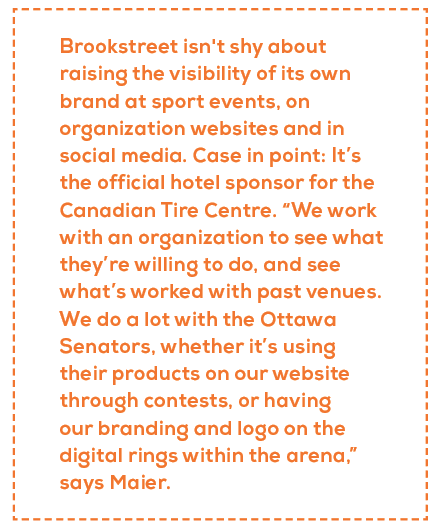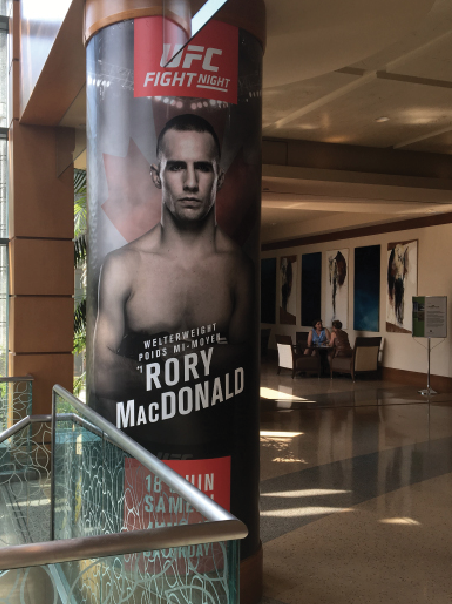 ---
Photos: Brookstreet Hotel