---
What do you give the sports fanatic who's already collected the T-shirt, the cap, the hoodie, the scarf, the bobbleheads and maybe even a team-branded onesie? How about collectibles fashioned from game-used clothing and equipment?
Dave McCarthy, the National Hockey League's vice-president of consumer products licensing, purposely wears two different cufflinks as a conversation starter. Both are made using fragments from an NHL game-used hockey puck, with one cufflink framing a piece of the textured edge, and the other showing part of a team graphic from the puck's flat surface.
The league's online store, shop.nhl.com, has discovered quite an appetite among fans for collectibles such as bottle openers made from game-used pucks or pieces of hockey stick, leather wallets lined with swatches of game-worn jerseys, and ballpoint pens molded from game-used Plexiglas.
Tokens & Icons and Fanatics Authentic are licensed to create these and many other items, but they have a limited amount of authenticated material to work with. For example, if a Heritage Classic player is assigned four specially-designed jerseys, he might decide to keep one for his personal collection, two would be auctioned for charity, leaving just one that can be used to create game-worn memorabilia, McCarthy explains.
Melted ice might just be the most coveted of all the game-used materials. Every year, limited edition miniature replicas of the Stanley Cup, carved from crystal and filled with melted ice shaved from the championship game's rink surface, are given to players, owners, executives and others to commemorate the victory.
"To be able to take an element from the game and give it back to the team as a symbol of their accomplishment that year, has proven to be very popular," McCarthy says.
---
---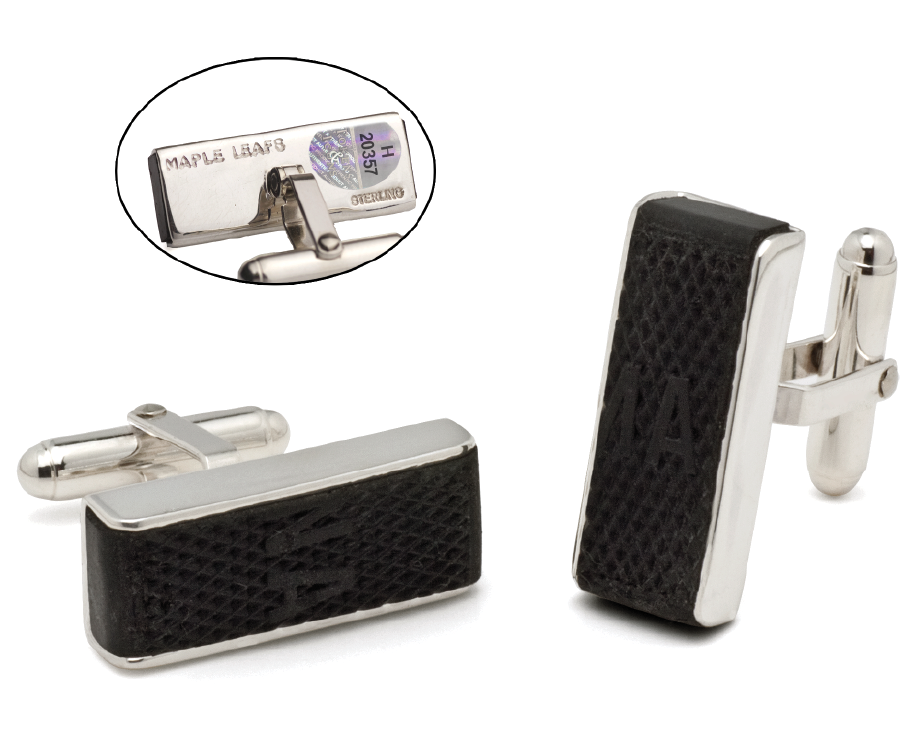 ---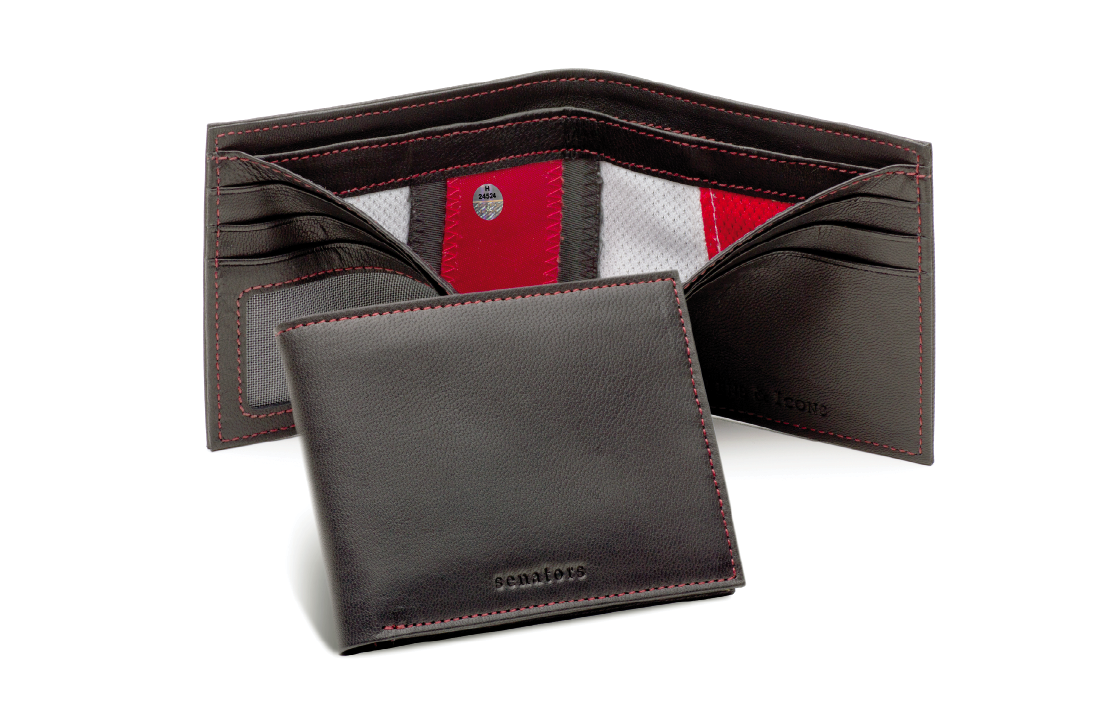 ---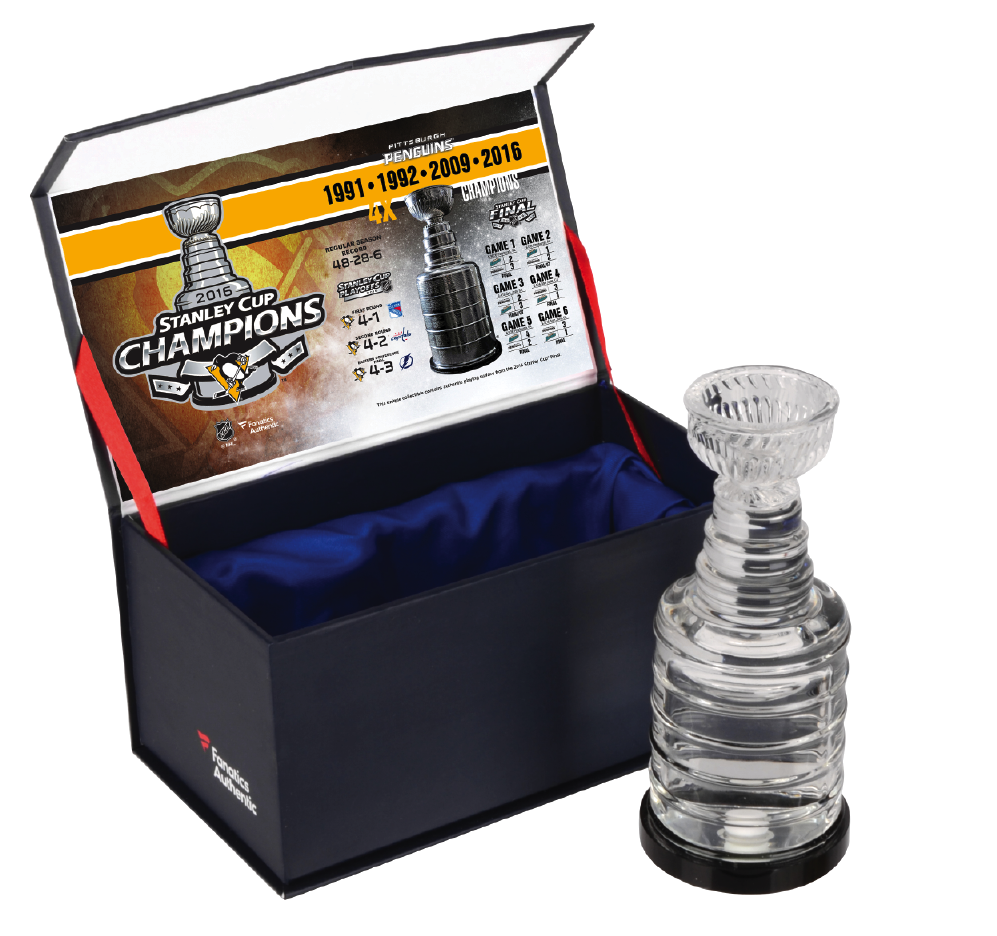 ---
Photos (bottle opener, cuff links, wallet): Tokens & Icons 
Photo (miniature Stanley Cup): Fanatics Authentic